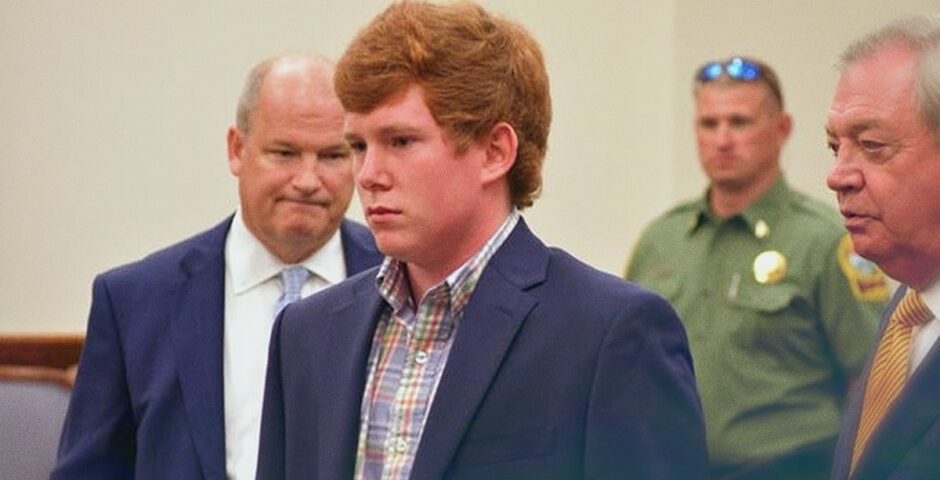 Netflix has just released a true crime series about a twisted family murder case
This case is such a mess?!
Netflix has just dropped Murdaugh Murders, a true crime series which you are definitely going to become hooked on. There are three episodes in the Netflix series, and if I'm honest, I'm struggling to work out how everything that's happened in this wild story can be summed up in that amount of time.
The case is still ongoing now, and it all began with the death of a young woman who had been involved in a boating crash on the Murdaugh family yacht. But, next thing members of the Murdaugh family have been killed too, and a whole load of other twists and revelations come to light.
Here's everything you need to know about the Murdaugh Murders case, as the Netflix documentary drops. Trust me, there is so much going on here you'll be shook.
Murdaugh Murders: A Southern Scandal on Netflix is all about a murder case involving a prominent family
The Murdaughs were one of South Carolina's most prominent families, but the death of teenager Mallory Beach in a drunken boating accident began the unraveling of their legacy. In 2021, when Paul Murdaugh – the alleged driver of the boat – and his mother Maggie were found brutally murdered, a century of corruption, power, and cover-ups in the Low Country is brought to light.
Paul, who was said to be "out of his mind drunk" whilst driving the boat, was awaiting trial in connection to the 2019 crash that left Mallory Beach dead, police said. He had pleaded not guilty, and a trial date had not yet been set.
The three-part series on Netflix features first-hand accounts from those on the boat that fateful night, many of whom have not spoken about the crash or double murder of Maggie and Paul until now. These include: Paul Murdaugh's longtime girlfriend, Morgan Doughty; Mallory Beach's childhood friends, Miley Altman and Connor Cook; Mallory's boyfriend, Anthony Cook; and several others.
The case is still ongoing, with Alex Murdaugh currently standing trial for the murders of his wife, Maggie, and son, Paul. There were also more wild goings on at the same time, including Alex himself getting shot, him being accused of stealing a million dollars from a law firm, the 2018 death of the family housekeeper was suddenly investigated, and Alex was indicted on 81 other charges, including money laundering and computer crimes.
Watch the trailer for Murdaugh Murders: A Southern Scandal on Netflix here:
Murdaugh Murders is available on Netflix now. For all the latest Netflix news, drops, quizzes and memes like The Holy Church of Netflix on Facebook. 
Related stories recommended by this writer:
• New thriller from the writer behind The Stranger and Stay Close coming to Netflix soon
• Guys, season four of Love Is Blind is coming next month!!
• Who is Julia? Everything we know about 21-year-old who thinks she's Madeleine McCann