Eight Newcastle restaurants you have to visit before you graduate
Are your friends and family planning a trip to visit you in the Toon? Have you saved a few quid by exercising some self-control, and resisting those tempting drink deals on your last night out? Or are you just sick of pesto pasta? Although I'd like to consider myself an excellent chef, let's face it – sometimes you can't be bothered to cook up a storm. Whatever your reasoning may be, here's a handful of our favourite restaurants that need to be at the top of your list the next time your student budget allows.
1. Geisha, Jesmond
If you love Pan-Asian food, you need to try Geisha in Jesmond. Not only is the food incredible, but it's perfect if you need some more sneaky archive pictures for your Instagram feed with its trendy interior. 
The portion sizes are huge, so it's great value for money – my friend got the seafood ramen and it took her about an hour to eat. At the end of your meal you'll also be presented with a fortune cookie which will either make or break your day – in my case, I still have my fortune, now stuck to my mirror for good luck so I can glance at it and smile as I get ready in the morning. Wish I could say the same for my friends, who apparently have slightly more ominous destinies.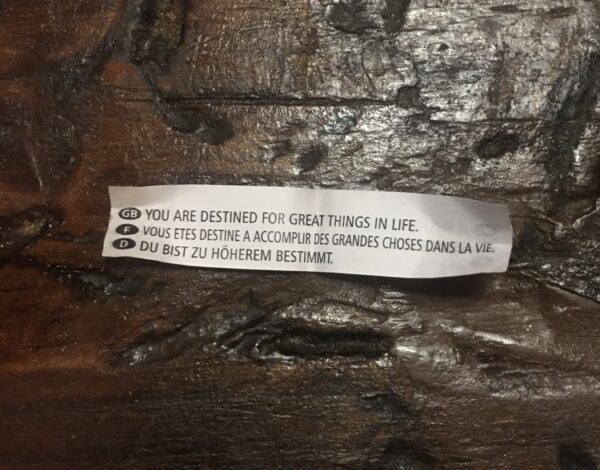 Despite Geisha only opening its doors in 2021, it's been such a success that it is already expanding to two new restaurants in North Tyneside, and has plans to extend their current location. But, if you don't feel like dressing up, and want to enjoy their food from the comfort of your student pad, Geisha also offer a takeaway service. You can even get 10% off your at-home order by using the code on their website.
2. The Ship Inn, Ouseburn
If you're in the mood to venture out to Ouseburn, make sure you stop by The Ship Inn. It offers an entirely vegan menu, so it's perfect for all you plant-based students out there. However, if you are a meat-eater, don't let this deter you! The first time I dined here was in November with my friend that was up for the weekend, who happens to be a big carnivore. 
I, of course, was buzzing as a veggie of almost a decade, but was skeptical about whether he would enjoy the meal.
Luckily, he was delighted with his choice of falafel and flatbread as you can see from his cheeky grin. We've also tried the vegan mac and cheese as well as the jackfruit shawarma and both were delicious. 
3. The Little Dumpling House, City Centre
The Little Dumpling House can be easily missed, tucked away in Ridley Place, but is a must visit. The food is amazing and great value for money at just £4.50 for six dumplings. The portion sizes can be deceiving as they may seem small at first, but I've always walked away feeling extremely full. The restaurant itself is also super cute with lots of plants and fairy lights.
Although I've only tried the dumplings here, it also offers bao buns and wraps which I have eyed up on other people's tables. 
It's also a mere few minutes walk from both of the Robinson Libraries, so if you want to treat yourself to lunch as a reward for your hard studying sessions, it definitely beats a meal deal. 
4. Longsands Fish Kitchen, Tynemouth
While pricier than your average chippy, Longsands is so good it makes up for burning a small hole in your student loan. It's easy to see how Longsands is award-winning – although I haven't tried the fish myself, my friends have given raving reviews. However, in the vegetarian department, I can vouch for the veggie burger. In my years-long battle to find the finest burger of them all, it wins the title of the best takeaway burger I have ever tried. (This is a pretty big deal as a self-proclaimed veggie burger connoisseur).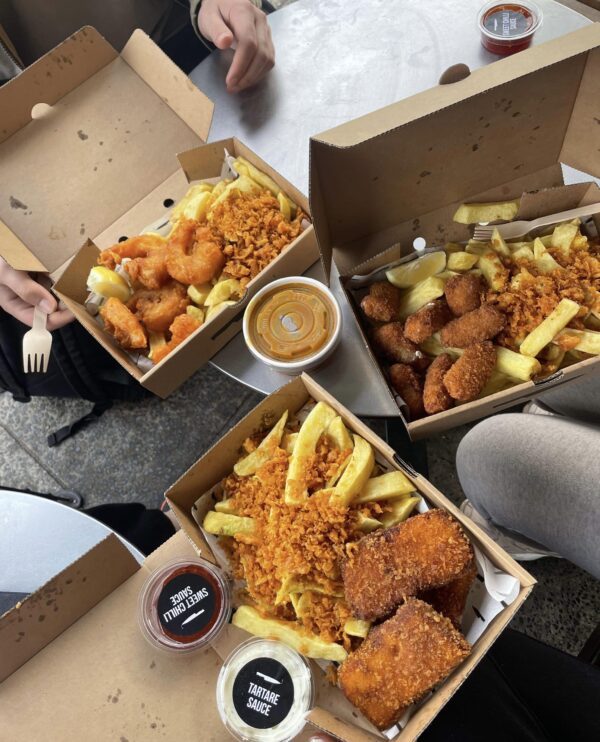 Fish and chips here will set you back around £10, but it's worth every penny.
5. Soho, City Centre
Not to be confused with your go-to Wednesday night haunt, Soho on Leazes Park Road (opposite St James') has a variety of delicious Korean and Japanese street food, including sushi, noodles, hotpots and BBQs. Again, it has vegetarian, vegan and gluten free options so there's something for all diets. It also serves Asian-inspired cocktails if you fancy a classy addition to your meal.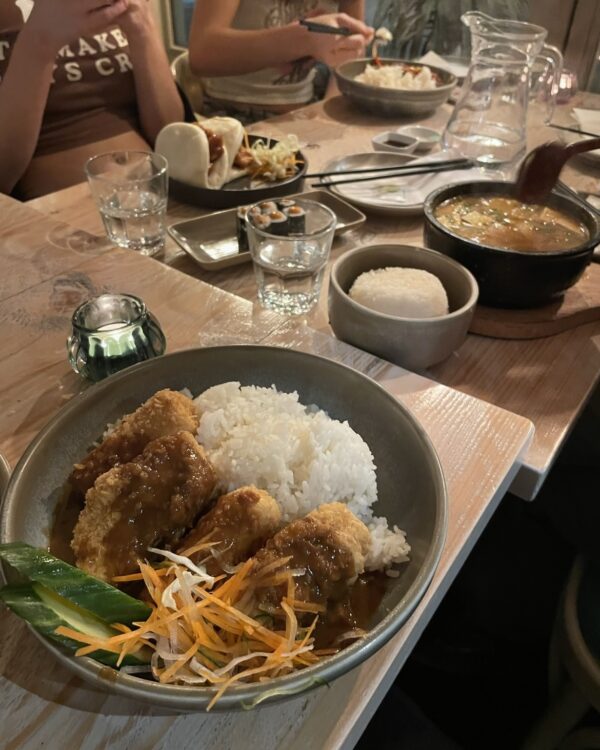 6. Redheads Mac 'N' Cheese, Grainger Market
Although not technically a restaurant, Redhead's Mac 'N' Cheese had to make it on this list as a firm Grainger Market favourite. There are lots of different flavours you can try including Mexican, with nachos, salsa and sour cream as well as Sticky Rib, with pulled pork and chilli. It even has a vegan option made with sweet potato.
Much like the Little Dumpling House, you can be mislead by the portion sizes but they are very filling, to the point where my friend had to ask for a takeaway lid on our last visit (although at the time I did call her pathetic).
In addition to its Grainger Market home, Redheads can also be found at the Quayside Market every Sunday, Stack in Seaburn and much to my housemate's delight, it has even made its way to Leeds Festival. We've also spotted a takeaway cook at home version in Rehill's… stay tuned for a review.
7. Fat Hippo, City Centre/Jesmond
Described by my housemate as "the best burgers in Newcastle", Fat Hippo offers 17 (!) different choices of burgers. It has a good range of vegan and vegetarian options too, which I was delighted to see as I usually don't have a huge array of choices when I go out to eat. 
The city centre location is certainly unique, being in an old listed underground bank vault, which while it does make me feel like I'm going into some kind of medieval dungeon, is pretty cool. If that's not your thing, there is also an above ground location in Jesmond, making it accessible to students far and wide. 
It also does great offers such as their "Fast Hippo" deal which is available until 4pm on weekdays, where you can get a burger and fries for £8. 
8. Francesca's, Jesmond
How could you compile a list of the best places to eat in Newcastle without mentioning Francesca's? Right in the heart of Jesmond and a firm favourite of students past and present, Francesca's serves tasty Italian food that may not cure your hangover, but will definitely make it a lot less painful. 
Part of the charm of Francesca's is it's versatility; it's a great place to take your parents on their trip to see how their little darling is settling in at university, while also being a brilliant spot to gossip with your pals – I'd be careful dropping surnames though because you are pretty much guaranteed to see someone you know in there.
Ever popular amongst the Jesmond population, there is usually a queue, especially on a Friday or Saturday as it doesn't take bookings. But with lots of different dishes on offer, from your usual Italian favourites as well as lots of different meat, fish and veggie dishes, it is definitely worth the wait. It's also perfect if you are indecisive like me, as you have the option to have a half pizza, half pasta combo.
If you've never been before, this is your sign to go. If you can get a table, that is.
Want to write stories like this? Join the team, no experience required. DM us via @TheTabNewcastle on Instagram or The Tab Newcastle on Facebook.
Related articles recommended by this author: