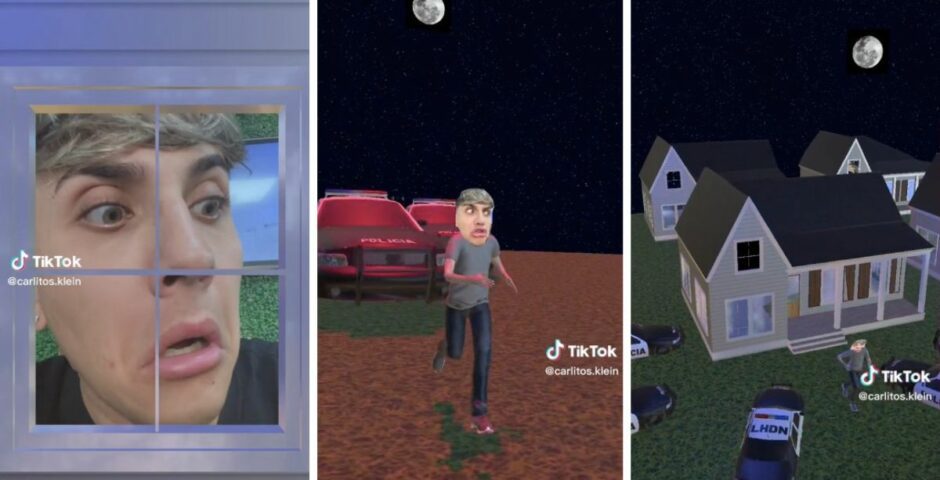 How to get the TikTok filter that is making everyone go viral for running away from the police
'Never listen to Taylor Swift again or go to prison'
People on TikTok are currently breaking out of house arrest and running away from the police just to listen to their favourite music or do something really rogue such as breaking out to buy another Elf Bar. Obviously though this is just a filter, people aren't actually filming themselves running away from the police and then posting it to TikTok, at least not this many people anyway.
Here's everything you need to know about the filter including where it came from and how you can use it yourself.
The TikTok filter showing people running away from the police is called the Cayo la Ley filter
A Mexican group called Los Huracanes Del Norte created the Cayo la Ley filter. In the filter, a person starts with their face looking out the window, then they run out of the house and are surrounded by police cars which ultimately leads into a police chase.
The original sound uses lyrics from the song El Gato de Chihuahua – En Vivo saying, "Está rodeada tu casa." This translates to "Your house is surrounded."
However a few English speakers have adapted the trend to fit whatever music genre they love the most. One person took part in the trend and captioned it: "Never listen to any Taylor Swift ever again or go to jail right now." And the song playing is Getaway Car by Taylor Swift – classic.
Here's how to get the viral Cayo la Ley filter from TikTok
This is fairly simple compared to other trends because it is a filter within the app itself. Here's how you can get it:
• Open up TikTok
• Tap the magnifying glass in the top right corner
• Search for Cayo la Ley
• Click on the first video you see using the filter
• Tap the filter in the bottom left corner of the video
• Make your own content!
If you need inspiration then have a look at what other people are doing here.
Other stories recommended by this writer:
• Here's the origin story behind Jasper the Doll from TikTok and her raspy voice
• Cluttercore explained: Inside the noughties inspired fashion trend taking over TikTok
• Every single time Miley Cyrus hints at the breakup with Liam Hemsworth in her new album