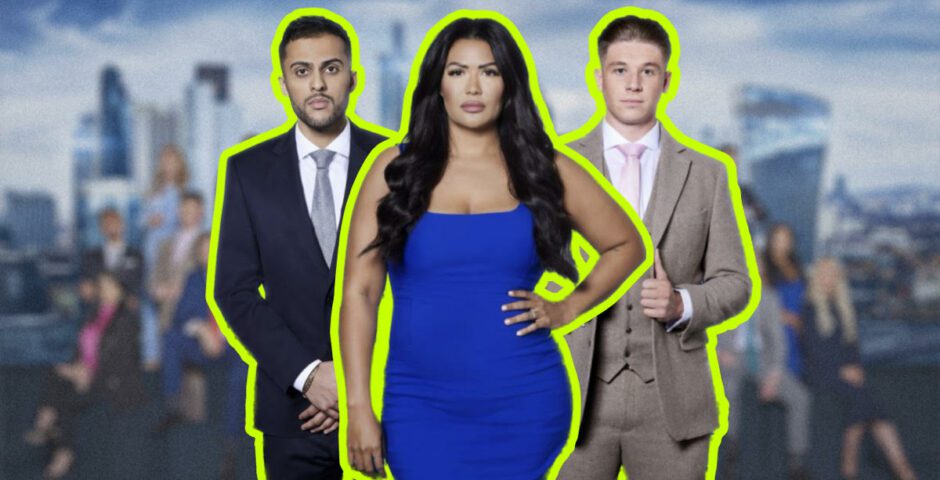 Apprentice power ranking: Shrek-green slime exfoliator that literally stains your skin
A double firing tastes so sweet
We are truly at rock bottom here, guys. Week nine of The Apprentice 2023 power ranking and we've got a task where one team so clearly won and one team so clearly could NEVER win that it made the whole boardroom experience a foregone conclusion. Nonetheless, this episode was so spectacularly disastrous I simply had to go along for the ride. I did not have an awful time! Thank god! Who will emerge at the top of The Apprentice 2023 power ranking week nine? Let's do this.
8. Avi
May this be the end of the raps for all of time. Completely disrespectful and useless on this task. There was no other option than to get rid.
7. Marnie
The bare faced cheek to tell Lord Sugar he needs to fire one of the other two because he already got rid of Bradley! Couldn't believe it. Audacious isn't even the word!
6. Rochelle
Loved her annihilating Avi in the boardroom like he deserved, because Rochelle DOES run a business! She's a bit useless but she does more than him!
5. Bradley
Aw, Bradley. I genuinely feel sorry for him. I do not think he deserved to go last night, and I think a lot of his losses are genuinely not down to him. If I was project managing a team and my product was dying skin green I'd feel pretty fucking hopeless about that situation too! Up shit creek without a paddle.
4. Dani
Why isn't Dani hitting like she used to? I don't get it. A valiant win nonetheless.
3. Victoria
The funniest thing this week is Victoria moaning about every decision behind the scenes and then saying she was thinking Dani was her biggest competition. Keep an eye out for Meg and Simb my love!
JOINT 1. Megan and Simba
Shaun on Twitter did my job for me this week – truer words never spoken. A dynamic duo smashing it at every corner, remaining likeable and constantly professional. Another good week for them on the trot – let's celebrate that!
The Apprentice continues at 9pm on Thursdays, on BBC One and iPlayer. For all the latest reality TV news, gossip and for the best memes and quizzes, like The Holy Church of Love Island on Facebook.
Related stories recommended by this writer:
• Apprentice power ranking: Evil laughter from tall giraffes VS children with no hands or feet
• Notts grad who's on The Apprentice made a song about the first episode and I'm dead
• Meet Khadeejah Khan: The London grad who's the new receptionist on The Apprentice