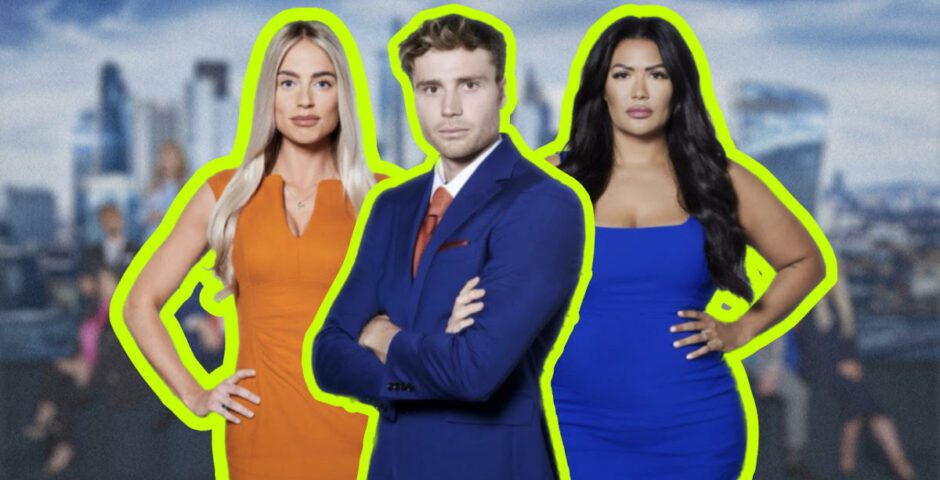 Apprentice power ranking: No winners here, this show is just a game of who loses less
Imagine being in the Dubai desert and getting told you have to make a glass of water last
Oh dear, OH DEAR. I don't actually know where to even begin with The Apprentice 2023 power ranking form week six, because is it even a ranking if everyone was so woefully bad that no team actually wins, but both team lose with clients demanding refunds and having miserable experiences all around? We truly are in the pits this week. One of them didn't even make it off the bastard plane. Let's get it over with, anyway. Here is the Apprentice 2023 power ranking for week six.
12. Reece
Literally good riddance.
11. Rochelle
How on earth Rochelle didn't get fired this week is beyond belief. It is JUST beyond belief. She wasn't particularly the one most at fault this week but considering she's done piss all for the past five weeks it was surely her time to get in that cab.
10. Simba
Honestly the next few candidates are all interchangeably woeful and all should have been fired for LIMITING WATER. IN THE DESERT.
9. Dani 
It pains me in my heart and soul to put this queen so low, but she literally said in the boardroom she stands by thinking three drinks was a reasonable number… Three alcoholic drinks yes maybe, but WATER???
8. Mark
What the evil Below Deck antics were going on in that kitchen? Get him gone.
7. Joe
I literally thought he was going to win, so… erm… What now? Wrong person fired if you want the expert opinion of Harrison Brocklehurst from The Tab.
6. Victoria
Love her but she said she once spent £2500 to go on a yacht for one day when she lived in Dubai, and this is the kind of obnoxiously frivolous behaviour I can't reward.
5. Avi
This absolute joker, I cannot be ARSED.
4. Bradley
You know what, I had Bradley down as an early boot but he's really growing on me as the weeks go by. Resourceful northern charm and just seems like a normal and rational lad. I like him.
3. Marnie
She was just sort of there this week, wasn't she? But when that comes to this lot and this hell week that's a blessing.
2. Sohail
Sigh. A bit of a king.
1. Megan
Let's just wrap it up and give her the investment now, shall we?
The Apprentice continues at 9pm on Thursdays, on BBC One and iPlayer. For all the latest reality TV news, gossip and for the best memes and quizzes, like The Holy Church of Love Island on Facebook.
Related stories recommended by this writer:
• Apprentice power ranking: Evil laughter from tall giraffes VS children with no hands or feet
• Notts grad who's on The Apprentice made a song about the first episode and I'm dead
• Meet Khadeejah Khan: The London grad who's the new receptionist on The Apprentice