Here are the winners of the Students' Union elections
I mean popularity contest
Love it, or hate it, it's been hard to miss the 22 candidates lobbying around campus this week. It has been brutal for all those involved: I've seen posters being torn down, nasty comments on Facebook, and even desperate last-ditch attempts to make official complaints against opponents…
Despite this, voting numbers increased this year. 5,439 people voted in the elections, compared to 3,977 unique voters this time last year, which is roughly 6% more students than normal.
This evening three females and three males were elected to the sabbatical officer positions. I've selected each officer-elect's highlight manifesto aim.
Here's who the Union will be paying £18,734 from July 2017 for their time in office.
---
Ronnie Reid, President-Elect
Studies: Politics
Highlight manifesto aim: He will lobby the university to decrease food prices.
Other aims:
Persuade the university to change their exam policy, allowing students to type their exams;
Unite local businesses and ambitious students to provide work experience and internships;
Get influential people to come and speak, from sportsmen and women to politicians;
Defend all physical and mental health funding.
---
Rowan South, Education Officer-Elect
Studies: Maths and Stats
Highlight manifesto aim: Introduce a week off after January exams.
Other aims:
Introduce 24-hour smart card access to your school's main study spaces;
Provide more private and group study spaces across campus;
Make online typed notes compulsory for modules where the lecturer chooses not to use recap or does not use a recap friendly method of note writing.
---
Rebecca Bainbridge, Activities Officer-Elect
Studies: Modern Languages
Highlight manifesto aim: Improve the supply of kit to clubs and help more societies with uniforms.
Other aims:
Aim to develop committee training further by tailoring it to what each society offers so it benefits all members.
Training and guidance at the beginning of the year will improve the delivery and accessibility of events.
Encourage clubs and societies to get involved in charity work.
---
Clara Pettitt, Athletic Union Officer-Elect
Studies: Mathematics
Highlight manifesto aim: I would like to ensure that all scholarships are given out fairly.
Other aims:
Post results of fixtures on Twitter regularly and broadcast achievements on the University screens;
Create a calendar of regular fixtures that teams are playing at in order to enable all students to spectate and support.
---
Sarah Craggs, Welfare and Equality Officer-Elect
Studies: Marketing and Management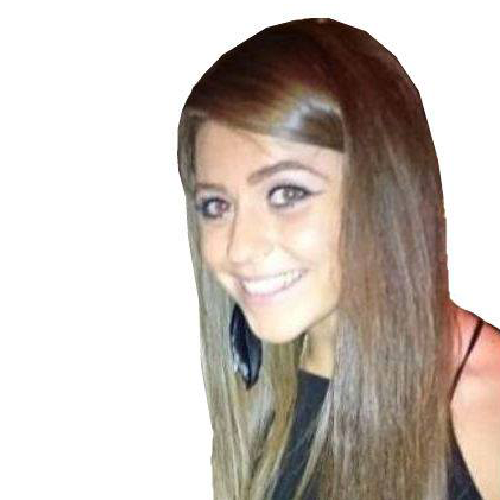 Highlight manifesto aim: More vegan and vegetarian food on campus.
Other aims:
Cooking classes for health- conscious students on a budget;
Free sport/fitness classes in collaboration with societies;
Advice on day-to-day budgeting and finances.
---
James Sproston, Editor of The Courier-Elect
Studies: Geography
Highlight manifesto aim: Increase in live coverage of sporting fixtures, cooperating with NUTV and NSR.
Other aims:
Receive a new look, whilst retaining the newspaper format;
A platform where new societies can spread their name and work towards ratification.
---
Part-time officers
Chair of Student Council- Errol Kerr; International Students' Officer- Sneha Vincent; LGBT+ Officer- Hannah Fitzpatrick; Marginalised Genders Officer- Emily Sherwood; Scrutiny Officer- Emma Dawson; Students with Disabilities Officer- Zoe Godden; Student with Faith or Belief Officer: Hasham Gill; Student Parents, Guardians and Carers Officer- Holly Waddell.
Last updated: Friday 10th March, 20:34