Looking for a new society to join this year? Here are five reasons you should write for us
Come to our open meeting at 5pm on the 21st of September at Tennent's Bar
| UPDATED
We're always searching for fresh writers to join our team at The Glasgow Tab. You don't have to be an experienced writer to join us; just be a fun and passionate person looking to join a team of excellent student journalists.
We hope this list of five reasons why you should write for The Tab will demonstrate that there is much more to The Tab than just producing articles.
Send us a direct message on our Instagram or Facebook pages if you're interested in writing for us! On 21st September at 5pm, we're also holding an open meeting at Tennent's Bar on Byres Road, so bring a pal or come alone and come say hi!
1. You can write almost anything
The more enthusiastic you are about the subject, the better the article will be. So please feel free to submit any and all wild and amazing article ideas that spring to mind.
You can write nearly anything as long as it's something Glasgow students would genuinely want to read, such as creating a quiz to determine how Glasgow Uni Wanker someone is or speaking to students about the UCU strikes.
2. You will be at the cutting edge of on-campus news and get to break the stories students care about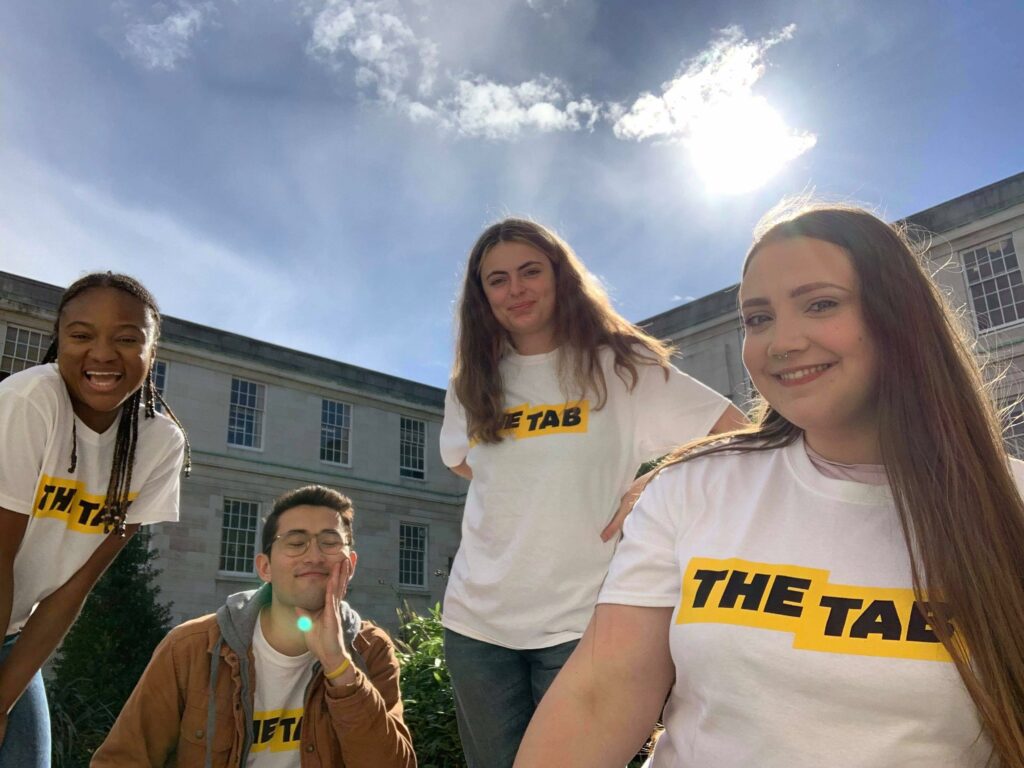 We define news in a completely different way than you may assume. The Tab defines news as something you'd be excited to post on group chat or tell your friends about down the pub.
We excel at breaking news items that are significant to students. In the past, writers have had to literally run through the West End to reach a story that was in progress. Being dedicated allows us to often get the best exclusives before anyone else.
3. It's an unbeatable way to build up a portfolio
Having a stellar portfolio is essential if you're looking for any writing or editing positions. The Tab allows you to write on a variety of subjects and in a variety of styles; you can really demonstrate your skills here, and it's all available online already.
4. You'll be joining a national team and be supported in your writing by qualified journalists
Despite the fact that we are The Glasgow Tab, we have a very close relationship with The Tab's national team. The national team is led by recently graduated professional journalists who are always available to offer guidance and assistance on any projects you are working on.
This is yet another priceless chance to receive individualised guidance from professional writers who are here to help you become the greatest writer you can be.
Since many of the national writers began their careers by contributing to their university Tab teams, they have been where you are and can therefore best assist you.
5. It's an opportunity to socialise and meet fun and interesting people
You'll get to know and engage with some of the coolest and most intriguing people on campus in addition to working and socialising with a fantastic team of writers.
Our open meeting is open to anyone interested in writing for The Tab so be sure to pop along – you don't need any experience or ideas! The link to the Facebook event is here and we hope to see lots of you next Thursday at 5pm at Tennent's Bar.
Related articles recommended by this author: