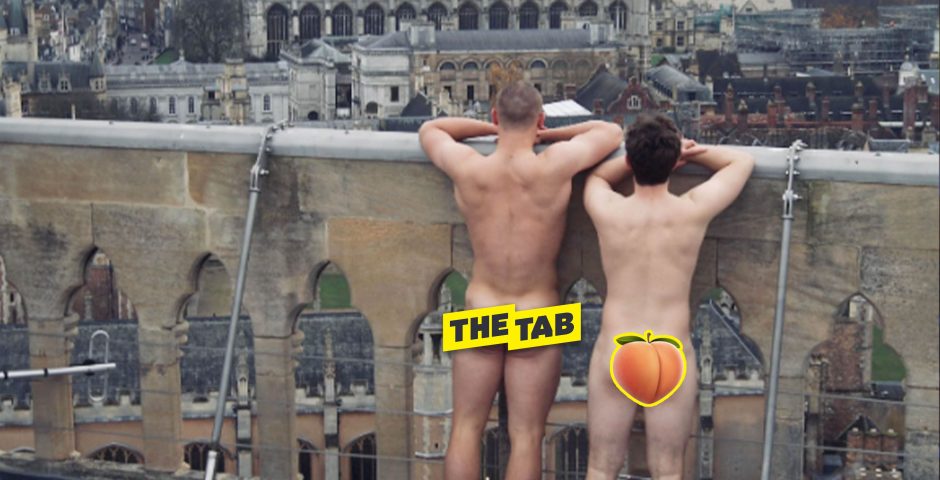 Vote for Cambridge's Best Bum 2019: Round two
We've already brought you bums. And not just any old bums, but some of the finest peaches in the whole of Cambridge. You lucky bunch. And now it is with pleasure that we bring you… more bums.
Take a browse of the fine, fine selection of peaches below, and vote for your favourite in the poll at the bottom. This is the LAST round of voting so make your voice heard. The previous round is also available for your viewing pleasure.
1. Effe – History of Art at Christ's
Effe, draped elegantly over the chair, looks like the paintings she studies. Who needs the Mona Lisa when you have Effe?
2. Sandy – English at John's
Sandy clearly ain't no beauty school drop out, and loves a summer night in the streets of Cam. Are you hopelessly devoted to Sandy as your best bums winner?
3. Peter – HSPS at Robinson
Peter poses with his posterior surrounded by books. Maybe he's been reading up on how to keep it perky!
4. Alice – PBS at Trinity Hall
Alice commands attention as she artistically displays her ass. Her feet must be muddy tho, but why would she care when she looks this amazing.
5. Benjamin – Geography at Queens'
Benjamin and the boar seem to have become very good friends. His backside is bouncy and bright in front of the shadow of King's.
6. Big & Kev – MBA at Queens'
Are they not cold? That's all I can think about looking at this photo. And the bums of course. Maybe that sweet MBA money is keeping them warm.
7. Spencer – Education at King's
Spencer's certainly been taking notes on how to maximise his posterior. Educating himself on muscle growth and almost definitely confidence.
8. Carmen – Philosophy at Girton
Carmen gazes across the lake upon drinkers in the Granta Pub, pondering on the areas metaphysics and epistemology, having (quite clearly) already mastered the branch of aesthetics.
The Hall of Cambridge Bum Fame:
• Cambridge's Best Bum of 2018: THE WINNERS
• REVEALED: Cambridge's best bums winner 2017