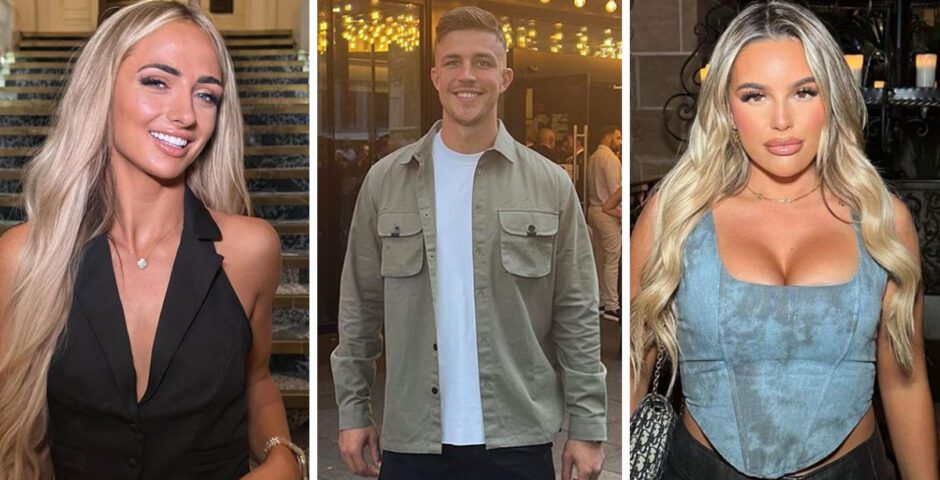 Ella B feels 'pure disrespect at the highest level' from Mitch and Abi getting back together
The girls are said to be heading out for 'peace talks'
Guys, I hope you're ready for things with Mitch to get messier than ever. Right now there's a whole load of drama going on between Mitch, Abi and Ella B as Mitch and Ella broke up, and now it appears he's back on with former villa flame, Abi.
It's been a lot to take in. One minute Mitch and Ella B were together, the next they said their schedules were too much and they'd split, then it was reported they'd split because Mitch and Abi had been flirty with each other, and then Mitch and Abi got back together. I need to pause to take a breath. Then, Mitch added even more by revealing in an interview it was him who ended things with Ella.
So, with all the news of Mitch and Abi reuniting, it's no surprise that Ella B is sat watching this play out and is a little pissed off. According to sources, she's less than impressed with how things have gone down.
An insider told The Sun: "Ella has been nothing but respectful to Mitch after their breakup and hasn't been public about their relationship on any platform. To see this on social media is just pure disrespect at the highest level."
Mitch and Abi have been heavy hinting they're back together – first being pictured at an event together, then posting TikTok videos, and now matching stories of them out for meals.
This also comes as Abi has said she and Ella plan to go out for "peace talks" to discuss if their friendship can work through all this. "Obviously with Ella it is a bit frosty still, but I spoke to her a few weeks ago and I think we're going to do some kind of brunch date and have a coffee or meet up and clear the air," she told The Sun.
This is A LOT.
For all the latest Love Island news and gossip and for the best memes and quizzes, like The Holy Church of Love Island on Facebook.
Related stories recommended by this writer:
• Romantic brunches and matching bracelets: All the signs Abi and Mitch are back together
• 'She's wifey material, just not for me': Mitch reveals it was him who ended things with Ella B
• Love Island's Tom and Samie are majorly shading one another after splitting for second time