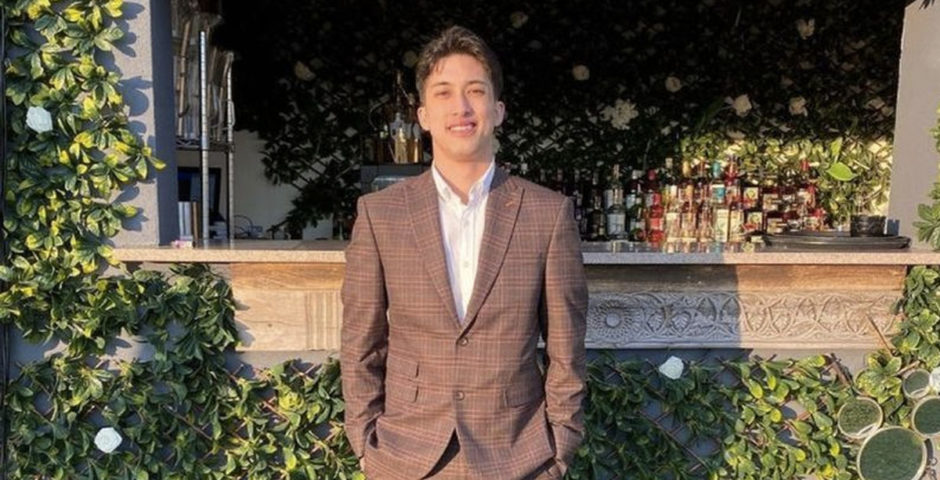 Liverpool student Charles Goodwin sentenced to 17 years in prison for raping two students
He was also found guilty of sexually assaulting a third student
21-year-old University of Liverpool student Charles Goodwin has been given a 17 year sentence for the rape of two students and sexual assault of a third student.
Following trial in January earlier this year, Goodwin was sentenced to 17 years in prison today by Judge Byrne. Goodwin was given a custodial term of 17 years with an extension period of three years.
Judge Byrne said to Goodwin he had treated the victims like "toys" and described him as a misogynist.
He said: "Their consent was a matter of complete indifference to you. You treated each victim not as a human being deserving of respect, but as a plaything or toy and you took the view that once they were within your control, you could do with them as you please irrespective of their wishes and without any regard to the impact that your conduct would have upon them.
"You acted throughout at though you were entitled to fulfil your sexual desires with these young women, no matter what. At the heart of your offending lies a deep-seated misogyny where women are to be treated as nothing more than sex objects and who exist merely to satisfy your needs."
At the end of his trial Goodwin was found guilty of three counts of rape and assault by penetration of one student in Manchester. He was found guilty of one charge of rape of another student in Liverpool. Goodwin was also found guilty of two counts of sexual assault of a third student in Liverpool.
He was cleared of a sexual assault charge against a fourth student in Liverpool.
In January 2020 Goodwin raped a female student after meeting in a night club in Manchester. The victim reported the rape to Greater Manchester police the day after on 15th January. Goodwin was arrested and bought in for questioning but was released on bail.
Eight months later in September 2020, Goodwin raped a second victim after he began studying business management at University of Liverpool. He met his second victim a few days before raping the victim after a night out together.
Around the same time Goodwin sexually assaulted a third victim after meeting during Freshers Week. Both victims reported to the Merseyside police and Goodwin was arrested but released again on bail.
In May 2021 a fourth complainant accused Goodwin of sexual assault, but he was not found guilty of this. After the fourth complainant accused Goodwin he was arrested and put on remand. He has remained in prison since May 2021.
Throughout his trial Goodwin said he had engaged in sex activity with all three victims but claimed it was consensual.
Related stories recommended by this writer:
•Liverpool student Charles Goodwin found guilty of raping two students
•21-year-old student on trial for alleged rape and sexual assault of four students
•Student accused of rape and sexual assault claims victims 'twisted' evidence