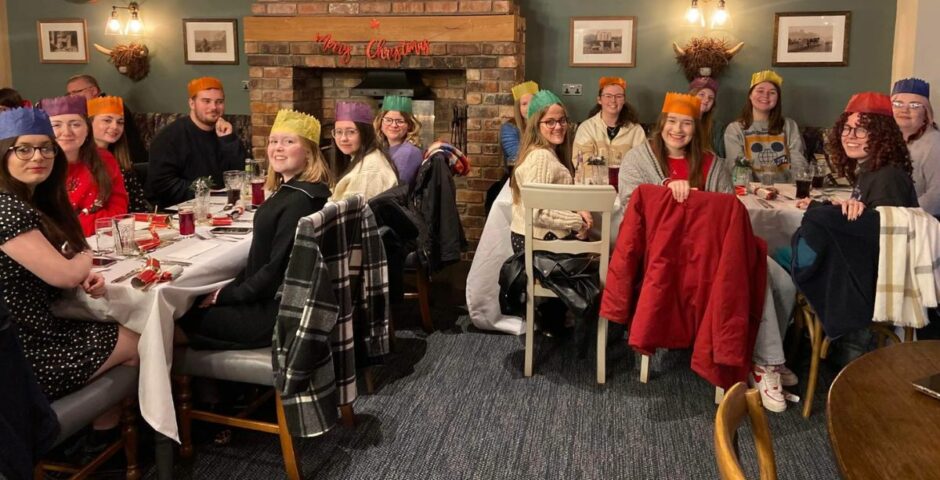 All the reasons why you shouldn't write for the Lancaster Tab
Written by a Lancs Tab writer x
The Lancaster Tab are recruiting more writers! No, that doesn't mean we don't like our current ones (we love them). But we're always looking for people with interesting things to write about everything going on on campus and around Lancaster. From writing up key developments in student news to staying in the library for 24 hours straight (all worth it in the name of journalism) the opportunities are endless. So, if you've got any interest in writing for us, here's exactly why you shouldn't:
You have too much freedom to choose what to write about
If you have an idea that you want to write about, pitch it in a meeting! You can probably write about it somehow and if you don't have any ideas then that's ok. The editors usually have some. There's simply too much freedom to write. You could be doing a quiz about Taylor Swift one week to interviewing picketing strikers the next – the variation is immense.
We eat too many biscuits
And when you're a uni student who doesn't like free biscuits. We can demolish an entire packet of Maryland cookies in a one-hour meeting. When you've come straight from Yoga society, this can feel counter productive, but it's just so tempting, and you just can't resist. We're all so encouraging.
We're really good fun to hang out with
You'll spot us from across the library and will just have to come and say hi. Lifelong friendships have been formed through the Lancaster Tab. When coupled with the fact that we get to do fun experience pieces, you could end up handing out on a Saturday at the Herbarium trying out the best vegan food in Lancaster, or going to the Freshers' Fair as a second-year, with your friends from the Tab. It's an endless opportunity and before long, you'll never see anyone else again.
We have amazing socials
A Halloween party? Christmas meal at the Boot and Shoe? Campus bar crawl? All things the Lancaster Tab has done recently, and there is more coming in the very near future…
No matter your course, you get to learn practical journalism skills…
If you haven't joined yet because you don't have any experience writing, that's absolutely fine. There are very few people who come with any experience writing, and we have writers from all courses, from theatre, to psychology, to PPE. So don't worry! You'll be trained in everything that you need to know, including what makes a good article, style, copyright, and much more.
And there are awesome people at HQ that stop you from making mistakes
And hey, even if something does go wrong, there's no need to panic! Every article is checked by the lovely editors, and the Lancaster Tab is one of many Tabs across the country who all feed into The Tab National site. There are a brilliant group of people in London who make sure we don't slip up on anything and that we don't accidentally libel TK Maxx (and no, we aren't talking from experience here…)
There's no pressure
If you have an essay or a deadline then don't feel pressured to write that week, and that's obviously an awful thing because pressure forms diamonds, right?????
You'll want to come to every meeting
And then it's a slippery slope, because you'll be constantly checking the group chat. The Lancaster Tab will become your life. It will consume you. You shouldn't write for us. No way.
Interested in joining the Lancaster Tab? Come along to our open meeting on Wednesday 25th January from 3-5pm at Pendle Brew to learn what it's like to write for us. 
Related articles recommended by this writer:
Lancs lecturers to strike for 40 per cent of teaching time in the next two months
UK's first 'light pollution study centre' established at Lancaster University
'They spend hours searching you': Lancaster Police warns Chinese students to be wary of scams