Here are the best ways to cope this Mother's Day as a student who's lost a parent
Did anyone say inspirational tea-towel?
For those of us who've joined the Dead Parent Club (it's free membership but wouldn't recommend), there are certain dates on the calendar that start to loom and shade some months with a bit of a dark cloud. Once you've counted the birthdays and 'Death-aversaries', the consumerist holidays can feel like just another annual challenge. With Mother's Day on the horizon, we're taking it back and giving you some ideas on how to spend it, and days like it, on your own terms.
Celebrate them anyway
If no one's told you in the lead up: they're still your mum. Buy flowers, write a card, have a gorgeous dinner out. Celebrate with your friends and family, raise a toast and swap stories. Sometimes you just need an excuse to talk about your person so why not today? If you don't feel comfortable talking about it with a relative or friends just don't quite get it, Let's Talk About Loss Exeter has a Facebook group and holds in person chats where you know that everyone you talk to can actually understand.
Celebrate the other mums in your life
It can be really hard to look around and acknowledge where other people have stepped in but there's ways to show appreciation without feeling like you're substituting. Maybe tonight's the night to head to Fever and dance the night away with your closest people or take a second to thank your mum-friend for always being there with a cocktail night. I'm here as your online personal cheerleader saying: you can enjoy the day, make it the best night of your week so far and it's doesn't mean you're over it – you can still make room for the good times.
Treat yourself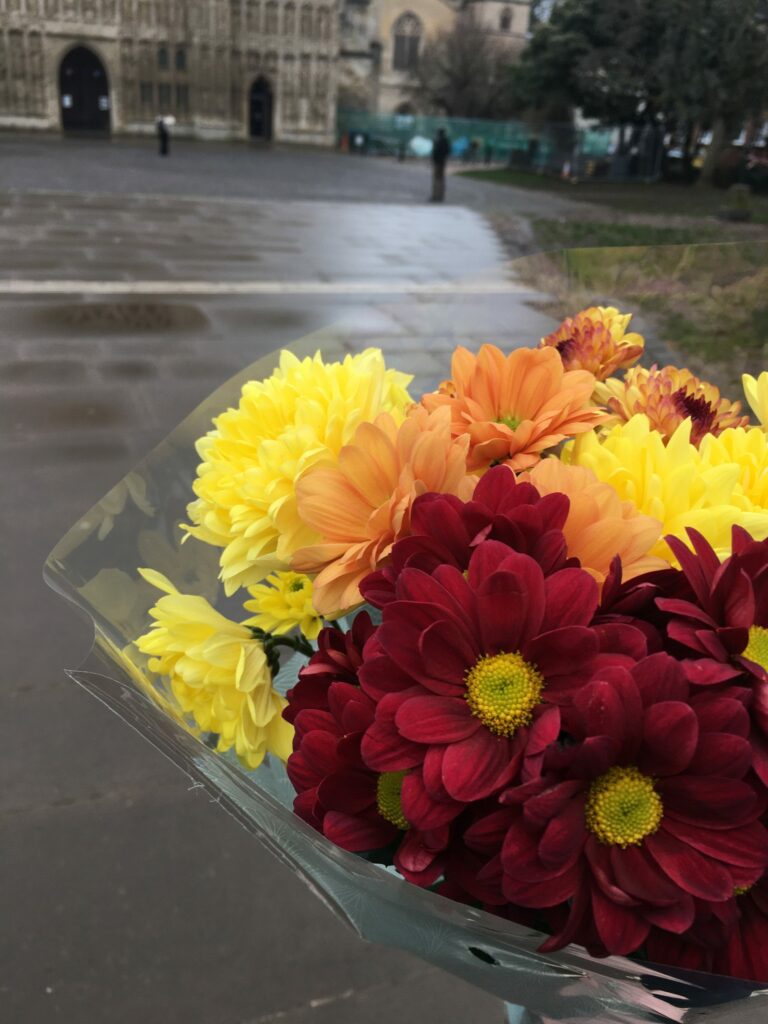 Buy overpriced coffee, splurge on some Lindor or add that Depop dress you've had your eye on to your cart. Maybe they had a favourite colour and there's the same shade on the sale racks or a signature scent that always reminds you of them. Either way: set a budget and go crazy on yourself, know that bringing a bit of joy to your day is your present to them in its own way.
Donate to a charity that means something
However you lost them, somewhere they'll be an organisation that is working off donations, or if not, charities that help those left behind struggling with bereavement. Exeter-based Cruse offers an online helpline or text chat, if you're not up for a phone call, so you can combine donating with reaching out for support of your own. Why not spend what you would on a card and flowers knowing that you'll be putting your money towards something worthwhile and set up some long-term support for your own well-being for a gift that will last beyond the day itself.
Ignore it
Yep. While it's easy to think of how to make the most of the day and appreciate what you have got, all in all: it's just a bit shit. And that's ok. We asked over on the The Tab Exeter Instagram how you manage to cope, and the responses showed many of us take a head-in-the-sand approach, whether with Netflix and ice-cream or ignoring the day entirely. So revel in the crappiness, grab a minimum of three blankets and a movie sob fest (About Time highly recommended by yours truly, special mention to the crippling flashback sequence), turn that thermostat way up (I mean what can your housemates really say?) and have a good old cry. There is absolutely no need for you to put on a brave face or whip out the classic nervous laugh and "no, it's fine". Sometimes it's just not.
Check out dedicated pages to help
While you're in bed or hiding in TP loos, why not check out some pages helping to get rid of the grief taboo? If you're in the mood for some black humour, Cross Dad off the List has got you covered. The Grief Gang podcast has a combination of posts, podcast and reels all done with a healthy dose of dark humour – we love to see it. Save the date for their yearly Mother's Day special. Projecting grief  has loads of creative, inspiring stories of people carrying on with lots to show for it.
If you or someone you know has been affected by this story, please speak to someone or contact Samaritans on 116 123 at any time. You can also contact Anxiety UK on 03444 775 774, Mind on 0300 123 3393, Calm (Campaign against living miserably) on 0800 58 58 58, and Student Minds online here. You matter.
Related stories recommended by this writer:
'Everyone deserves to live as their true self': Everything that happened at Exeter's vigil for Brianna Ghey
'Our problem isn't with the students, it's with the unis': Exeter lecturers on why they're striking
'We shouldn't be caught in the crossfires': We spoke to Exeter students about the strikes