Everything we know about the Durham rape case in court right now
He has denied the charges
A Durham University student is currently on trial for allegedly raping a fellow undergraduate in a case that's been reported in almost every national paper.
The alleged rape took place on June 2nd, 2015, after the 22-year-old – who The Tab are not naming – had attended a party where the supposed victim was also present.  The female student, an acquaintance of the defendant, claims to have left the party after having gotten "very very very drunk" on rum punch. She alleges he followed her home, let himself into her house, and found her asleep on the sofa.
The Durham Crown Court was informed he proceeded to ask the complainant to say his name, after which he put her to bed. The woman claims he put on a condom and then "raped her three times", however he denies raping her. It was also mentioned in court that he had apparently role-played a similar scenario in his training to become a volunteer for the Durham Nightline service before the alleged rape took place.
A few days after the incident, a text exchange took place between the two where the complainant told the accused that he had "hurt her", to which he responded "I am really worried about you, please can you tell me what is going through your mind, I've never wanted to hurt you and I feel awful that is how you feel".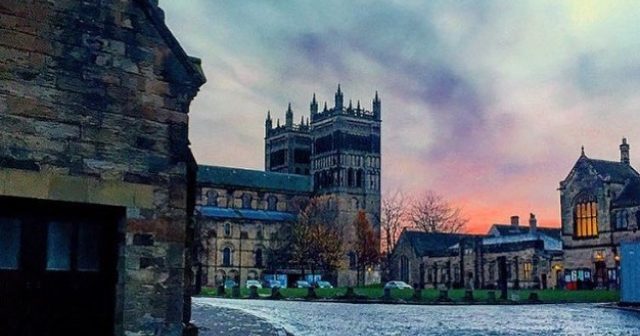 In the texts, she asks him why he had asked her to repeat his name, and he replied "Because I wasn't sure how awake/aware you were", to which she in turn asked "And you don't think there is anything wrong with any of that?". In his reply, he says: "That night I definitely wasn't in a clear state of mind but I never felt like I got any signals for you that it was wrong" and "now I feel it was shady and more in the grey and that makes me worried and a bit sick.".
The jury was informed that the girl texted a friend to ask how drunk she had been at the party, to which her friend replied she had been unable to speak coherently or walk properly. Shaun Dodds, the prosecutor, told the court the complainant was too intoxicated to consent.
During cross examination defence barrister Cathy McCulloch said: "He sat next to you on the bed. You leaned up and started to kiss him as you had done at the party. You did participate in sex willingly and now you are just regretting it and this is a story of regret not rape."
She further inquired why the girl didn't go to the police straight away, claiming the complainant had waited six days so they would be unable to test how much alcohol she had in her system.
The defendant has said they had been spending time with each other prior to the night, and it "made him feel happy". He told the court: "At that point I was uncertain, as things had progressed, we were spending time together one on one. It was progressing towards a more intimate one. I never made it explicit to her, at that point I did not know how she felt."
He further told the court about a time they had gone ice skating together and claimed: "She was insisting on us doing this thing where we would go to the other sides and then skate into each other's arms."
The trial continues.