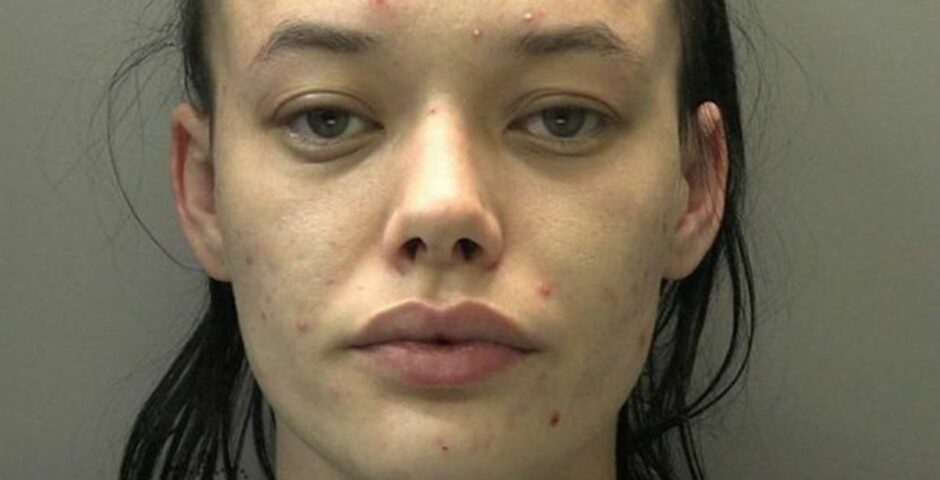 Cathays woman stabbed her ex-boyfriend after accusing him of messaging other women
Hanlon stabbed him in the chest with a knife and hit him over the head with a bottle and an ashtray
A woman from Cathays stabbed her ex-boyfriend in the chest and hit him over the head with a bottle and an ashtray after accusing him of messaging other women, Cardiff Crown Court heard.
Leah Hanlon of Whitchurch Road, attacked the victim in November 2022, two months after they had separated.
ITV reported that Hanlon allegedly became jealous of him supposedly messaging other women so in response the victim showed her his phone.
Hanlon then hit him over the head with a Smirnoff Ice bottle and an ashtray which both broke on impact.
David Pinnell, prosecuting, told the court that the defendant went to a downstairs neighbour when the victim followed and proceeded to smash the neighbour's window. He then added: "As [the victim] went to leave, the defendant followed him and stabbed him just below the armpit using a knife."
The injuries were considered life-threatening and there was damage to the heart, wind-pipe and blood vessels due to compression.
The knife wound was approximately one inch long and led to the man suffering from a collapsed lung. His chest was then drained in hospital so that the lung could re-inflate and the victim made a full recovery.
When officers arrested Hanlon, she claimed she did not know why she was being taken away. However, she later pleaded guilty to a Section 20 wounding.
The court herd that she also has a conviction for assaulting an emergency service worker.
James Evans, defending Hanlon said that she had a difficult family background, becoming estranged from her parents when she was 14 and had struggled with the death of her mother.
He also noted that his client was "mortified" by her actions.
Judge Jeremy Jenkins, who was presiding over the sentencing hearing said: "Anyone who takes a knife to cause really serious injury to another person is a too serious to be dealt with by anything other than an immediate custodial sentence."
He further added that Hanlon could have "easily killed" her ex-boyfriend in the attack and sentenced her to 15 months in prison.
Feature Image Credit: South Wales Police
Related stories recommended by this writer:
• Cathays man pleads guilty to three counts of  possessing indecent images of children
• Cathays man imprisoned woman in his house and threatened to kill himself if she left
• New statistics show Cathays is the most crime-ridden area in Cardiff