Bristol Uni failed to make reasonable adjustments for Natasha Abrahart, court told
Her family have argued university staff 'didn't ask questions' before her death
The University of Bristol failed to make "reasonable adjustments" for Natasha Abrahart before her death, and staff who had contact with her "didn't ask any questions", a court has been told.
In April 2018, Bristol second year physics student Natasha Abrahart tragically took her own life. She was found dead on the same day as she was meant to be giving a presentation in a 300+ capacity lecture theatre.
Natasha's parents are taking civil action against the University of Bristol, nearly four years after their daughter's death.
Natasha had been diagnosed with chronic social anxiety disorder just two months before her death. Her parents claim the university breached equality laws and that these failings led to a worsening of Natasha's condition, ultimately leading to her death.
The university told Bristol County Court that changes have since been made to its disability services.
Between 2016 and 2018, 11 University of Bristol students including Natasha took their own life.
On the first day of the case, the court was told Bristol University failed to make "reasonable adjustments" for Natasha, considering her anxiety and fear of presenting in public.
The lawyer representing her family, Jamie Burton QC, said the university could have replaced the oral assessment with a written one, provided her with written questions in advance, allowed her to present without other students present, or move it to a smaller venue than the large lecture theatre.
He said Natasha's parents were not alleging university staff had breached their duty of care to her, and they recognised that many had tried to help her.
Bristol said academic and non-academic staff had tried to talk to Natasha about alternative assessments. However, the university said it would not be "reasonable" to remove the oral assessment as it would have "compromised" her education.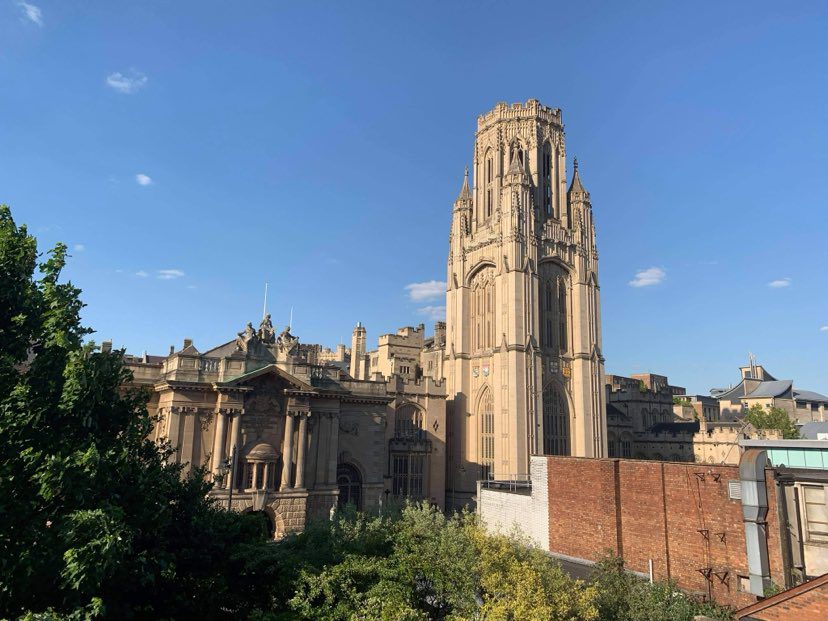 Margaret Abrahart, her mother, said Natasha had not told her about her fear of presentations. "I knew something was upsetting her hugely. If I questioned her I knew it was going to be very stressful."
On the second day of the case, Barbara Perks, student administrator for the School of Physics at Bristol, said she had emailed and spoken to Natasha about her struggles with the oral assessment. She said she suggested Natasha have pre-prepared answers for lab interviews, and if she could show her contribution to group presentation's work she wouldn't have to speak in it.
She said: "My role in this circumstance was passing people that need help to people that are better qualified. I would want to make sure that Natasha was very well supported."
Ms Perks said that upon Natasha's request she went with her to a GP appointment and emailed support services for her.
Lawyer Mr Burton said: "During this period you didn't pry, you didn't ask any questions, but you said Natasha was completely silent."
She replied saying she'd thought there was "little reason" to ask questions. Ms Perks said: "Even though I was taking her to the doctor I thought that there was probably very little reason for me to start asking questions so I kept conversation as light as possible."
Mr Burton said it was "remarkable" she didn't mention to wellbeing services or senior lecturers Natasha's previous suicide attempts.
"You are the only person, other than [her friend], that knew Natasha had attempted suicide.
"You're the only person that goes with her to a doctor's appointment, which is clearly not in your job description, and you didn't tell anyone about this really significant development?"
She replied saying she doesn't "know what else" she could have done.
Head of disability services at Bristol, Karen Hocking, said: "We would always want the student to be involved or give consent for a parent to speak to us." She said it would be rare to discuss adjustments through a third party.
Mr Burton said Ms Perks has emailed on Natasha's behalf as Natasha had been "nervous" about getting in contact with the service. But he said that when Natasha had been invited for an appointment she did not reply.
"Do you think this single email was adequate?", he asked.
Ms Hocking said it was "regrettable" no further action was taken, saying the team did not routinely follow up on emails.
She said the process has now changed, saying more emails would now be sent to students and a different approach taken if they knew Natasha was at risk of self-harm.
The case is ongoing at Bristol County Court.
—
If you or someone you know has been affected by this story, please speak to someone or contact Samaritans on 116 123 at any time. You can contact Anxiety UK on 03444 775 774, Mind on 0300 123 3393, and Calm (Campaign against living miserably, for men aged 15 to 35) on 0800 58 58 58. You matter.
A list of wellbeing services available to Bristol students can be found here.
• Natasha Abrahart's parents launch legal case against Bristol Uni over daughter's suicide
• In pictures: Thousands gather around the UK in protests in solidarity with Ukraine
• These are the Russell Group universities with the lowest percentage of state school students
Featured image via SWNS