We asked people what they're planning to do the moment they get out of lockdown
'I'm gonna get so drunk I throw up by 7pm'
It's officially been one week since lockdown started. Just one week, I know – it's rough. Sometimes not thinking of the future is the best way to deal with the uncertainty. But sometimes, just sometimes, you have to let your mind have a little treat. You let your brain wander off and picture yourself swinging a fat bag of tinnies while walking to the park with your mates, stacking up the Sainsbury's snacks and getting absolutely mashed while playing a badly improvised game of rounders.
Beer gardens. Shagging. Beaches. Nights out. Make up. Outfits. Everything. We miss it all. So let yourself revel in it a bit, and live out the fantasy. Plan out what you'll do the moment lockdown ends. But first, live vicariously through the people we asked and live out their fantasies. I promise they won't disappoint. Maybe they'll even inspire you to spend our eventual release day doing The Absolute Most.
'Taking five days off work and going on a night out in every major city'
Book five days off work. Monday: get on the train out of the countryside to London. Pub, followed by 12 hour DJ set. No sleep. Tuesday: Newcastle. Each day go to a different big uni city. London, Newcastle, Leeds, Manchester, Bristol. Saturday and Sunday back to London. Sleep all of Sunday. Work the next day."
Alex, Leeds, Grad
'I'm going straight to the beach'
I will be packing a bag and heading straight to Brighton beach, tinnies in hand, ready to spend the entire day blasting out vibey summer tunes and laughing with my best pals. Then back to the house for a BBQ and a classic pres (ring of fire and all that) and then back out for a messy bar crawl across Brighton's finest establishments (p.s. I will spend the entire day hugging my friends and not letting them go).
Rosie, Sussex, Third year
'I'm going to shag one or all of three boys I've been sexting for the past month'
I've been so horny in lockdown, as soon as that shit is lifted I'm returning to London and shagging about like my life depends on it. It could be anyone to be honest, but top of the list are the three boys I've been flirting with/sexting during quarantine. Could try to do all of them at once but it sounds like a logistical nightmare. I'm also going to hold a cigarette in between each finger and smoke ten at once because I've been made to go involuntarily cold turkey since living at home. Literally cigarettes after sex. That's my answer. And beers. Always beers.
Phoebe, London, Grad
'Heading straight to the nearest park and getting so day-drunk that I throw up'
If it's summer, I'll get a bag full of drinks, a rugby ball and a Bluetooth speaker together, and text every single friend I have telling them to come to Tooting Bec Common. We'll drink way too much, smoke way too much, and I'll probably end up being sick by 7pm.
Harry, Royal Holloway, Grad
'I'll be heading to literally any pub (but not Spoons)'
I'll be visiting the nearest pub (not Spoons because boycott xoxo) to catch up with my friends, enjoy being around people and the atmosphere of being in a public space again, but most of all I want to get so so so smashed to remind myself to never take the pub for granted ever again.
Laura, Coventry, Third year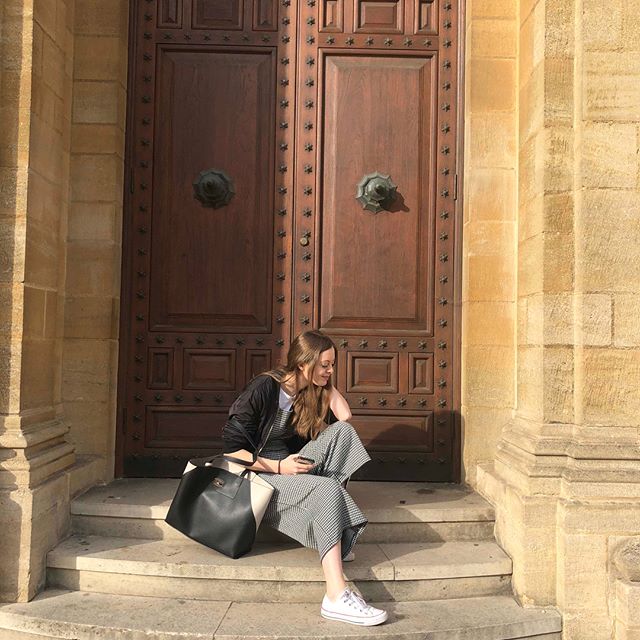 'I just want to shop like normal again'
Lowkey miss having the luxury of browsing supermarkets not gonna lie, instead of laser focussing on the minimum amount of ingredients I need to stay alive.
Beth, Cambridge, Second year
'I wanna play Super Smash Bros with my boys'
I'm really looking forward to having a big ol' get together with the lads where we play Super Smash Bros and talk about our feelings late into the night, b
efore we all spoon.
Tom, Kings, Grad
'I just wanna eat out and have sex with my mans'
Eat at Wagas/Nandos/Maccies whatever my bank account is capable of on the day. Have some sex with my mans whose currently locked down in London so we can't even sneak over for a quickie until this is lifted. Maybe even eat somewhere nicer, like Cosy Club because of the – two for one cocktails. GOD I want a cocktail.
Cait, Coventry, Second year
'I'm gonna shag this boy that keeps skating past my house'
There's this one skater boy that keeps skating past the house and he's shaved his head. And I have no weed so I'm wondering if maybe one day when lockdown is over I'll go out and ask him if he has any weed. And there starts our post pandemic romance. The shaved head tells me that he's struggling as well, and the Pisces inside me is always down to shag a skater boy. I haven't banged a real penis in a week and I'm struggling.
Simone, Goldsmiths, Third year
'I'm going to this super expensive pub opposite my student house as a post lockdown treat'
There's a pub opposite my student house and it's a bit expensive so we only ever go for a treat and I normally make an excuse not to go when some of my other friends go. But right now all I can think about is that God damn pub and how much I wanna sit on the terrace and get absolutely shit faced with my friends, stagger to a corner shop to buy some awful junk food, and then fall asleep on my kitchen floor. Sounds awful, feels awful, but is just so much fun. Miss the homies and the pub.
Liv, UCL, Second year
'I'm getting on the first train to go shag my boyfriend because a vibrator just ain't cutting it right now'
Wet, I know, but I'm getting on the first Great Western train to Bristol to see my boyfriend. This lockdown will result in my longest dry spell yet (even after my brief dalliance with celibacy which lasted all of two weeks before I accidentally slipped onto a dick) and I am not emotionally prepared for that. "Get a vibrator!" they say. It's not the same and you all know that's the truth. No amount of sexting can cure the sex drought that is this lockdown.
Annabelle, Birmingham, Third year
'I'm headed straight out, ready to get a UTI'
As soon as lockdown has ended I belong to the streets again and I'm thinking about the UTI I'm gonna get from the first guy that gives me attention on a night out. Can't wait.
Gina, Brookes, Third year
'I'm going to put on some sequins, head to a techno night and DANCE'
I'm in the country-side which is great because it means long walks and some actual daylight. But, I'm also with my parents and so, so far away from all my friends. I'm living the life of a retiree and I can't wait for isolation to be over. As soon as it is, I'm heading straight back to London, buying a ticket to whatever techno night's happening (my mates are obsessed), putting on something that makes me feel sexy, actually doing my make up and hair for the first time in weeks, grabbing all my mates and dancing until 4am. I want sweat, smiles and sequins. Complete chaos to shake off the stir-craziness and make me feel like I can actually breathe again.
Chrissie, Nottingham, Grad
'Honestly? Set off a load of fireworks to piss of my neighbours and smell my mates'
I'm going to buy a shit ton of fireworks and have a big party, exclusively to piss off our upstairs neighbours because they have been so vile in quarantine. I'm going to hug all of my friends and take that opportunity to inhale the essence of another human person that is not me or my flatmate.
Evie, Edinburgh, Fourth year
'Head to get my eyebrows threaded and then catch the first train back to uni'
As soon as we get the green flag, I'm headed straight to Superdrug to get my eyebrows threaded then get me on the first possible train back up to Newcastle. Hopefully it'll be sunny and someone will have a mega house party you know the ones where every man and his dog is there. I'm expecting a lot of prosecco and happy tears.
Hannah, Newcastle, Third year
Related stories recommended by this writer:
• We asked the students in quarantine at uni why they chose a student house over home
• Which member of BoJo's official emergency coronavirus government team are you?
• Which of the 10 lockdown personas are you? Take this quiz and find out