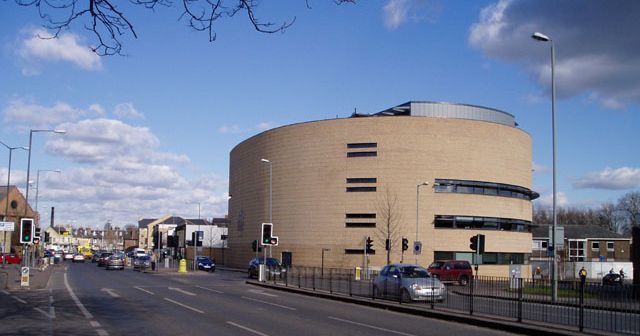 Former Cambridge student imprisoned for sexual assault
Erogogbo was sentenced to 15 months and issued with a restraining order
| UPDATED
CN: sexual assault
On 13th December 2018, Oluwadamilola Erogogbo was sentenced to 15 months in prison and issued a restraining order by Cambridge Crown Court for an attack on a fellow student in November 2015. He studied HSPS at Cambridge between 2014 and 2017, and had twice been a member of the Varsity rugby team.
Erogogbo and his victim had engaged in sexual activity during Freshers' Week, but she had subsequently distanced herself from the defendant after feeling "pressured" during a later encounter.
After a "blazing row" in a nightclub on 5th November – during which the victim accused the defendant of being a "rapist" – Erogogbo followed the fellow student to her room, seeking an "apology".
Erogogbo persuaded another resident to let him into the accommodation block and entered the woman's room uninvited, going onto to "completely undress himself unprompted and push her onto the bed", eventually stopped by the victim's friends, who overheard her protesting "no, no, no, get off me".
The prosecutor, Andrew Howarth, stated that after the offence the victim "didn't feel safe, especially in her own room", and that Erogogbo's violence "cast a shadow" over her entire degree.
When delivering the sentence, Judge David Farrell QC stated that "those who seek to take advantage of young women are totally unacceptable", and noted that the defendant would now be unlikely to be able to pursue his desired career in law.
In a statement, Cambridge University said that they "commend her [the victim's] courage in coming forward" and "thank the police for their efforts in what was a complex investigation".
Additionally, they affirmed that the university will "continue to offer support to anyone who has concerns about the case."
Photo credit: David Gruar, via Creative Commons.