Feeling down after the Bristol ski trip? Here is how to beat the UBSC festival blues
Unfollow that fresher you shagged and get an STI test
| UPDATED
After waiting over a year, Bristol students finally attacked the slopes and bars of Avoriaz. Like all good things however, the glorious week in the snow had to come to an end.
The reality that it's no longer acceptable to be drunk from 3pm, and that deadline season is fast approaching, is starting to kick in. Life just doesn't seem quite so exciting anymore without being surrounded by all that white powder.
Whilst your body is in withdrawal from drum and bass, Aperol Spritz and the other dubious chemicals that may have been consumed throughout the week, try to get yourself out of your slump and follow this advice to beat the post Bristol ski trip blues.
Take an STI test
The person(s) you took back from Le Yak to a portaloo, or maybe even the luxury of your room if your mates weren't in (or maybe they were…) may have seemed charming at the time. It cannot be denied however, that the population of Bristol Uni will undoubtedly benefit from you taking a test. Or don't, what happens on the ski trip does stay on the ski trip…
Post on Instagram about how much fun you had
Ah, what better way to conquer your depression session than to make the rest of your followers suffer from an endless succession of Instagram posts.
Already posted a picture on the slopes? No worries, post more, I'm sure everyone from home wants to see even more pictures of you dancing on the tables at Folie, right?
Make the most of mummy and daddy's cooking

Enjoy the comfort of home cooked food for two whole weeks before returning back to Bristol. After switching between a baguette or pesto pasta for breakfast, lunch and dinner in France, there's no doubt that you and your debilitated immune system deserve it.
You could even buy some Raclette and relive those long boozy lunches on the slopes. How very Tory of you.
Try to recover some of your dignity during the easter holiday
Whether it was stacking it on the slopes, sleeping with someone  you shouldn't have, or blacking out most nights, now is the time to dust yourself off. Pick up the pieces and recover the dignity that you lost somewhere in Avoriaz, just in time to face everyone for final term.
Make up for those lost hours of sleep

It really takes it out of you, waking up at 8 am to get out and make the most of the snow only to stay out all night. It's a tough life being a middle class uni student, and having to slum it on a coach AND a ferry as well?! Appalling. Sleep away the post-trip blues, and try to avoid alcohol for a while, or don't.
Join UBSC
What better way to recover from the ski trip than by pretending that you're back in the Alps every Wednesday night at no place other than the Brass Pig for an array of ski-themed socials.
The queues on a Wednesday night do tend to rival that of Le Yak without the below zero temperatures, and what's even better, you can do it without the risk of pepper spray too.
Start saving to buy a ticket for 2023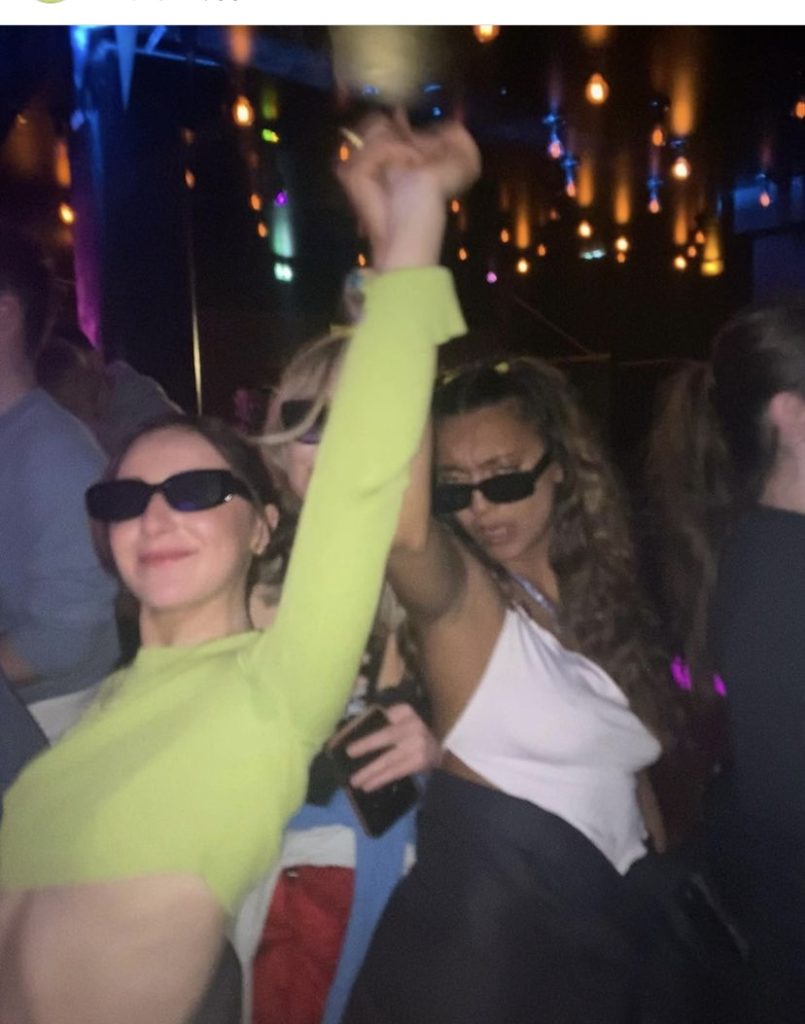 If all else fails, there's no harm in counting down the days until next years trip.
Get excited to do it all again, just as messy as this year, but without the human shit please.
Related stories recommended by this writer:
• FUZE GENESIS: Bristol's biggest fashion show is coming back to Lakota and tickets go on sale TODAY
• This is going to hurt: Medical students could face expulsion after cocaine-fuelled ball
• 20 things you'll only find on a Bristol Uni student's Instagram