There's a new community store to help Birmingham students and staff in the cost of living crisis
Great for those running low on cash as the new semester starts
Ever walked through University Centre and felt a little peckish but your bank balance isn't quite ready for Spar? Even trusty Aldi's prices have inflated. Well, there is a solution! The brand-new Community Store has opened its doors this semester, offering free apples as you walk in and heavily reduced prices for food essentials.
The store was innovated by UoB's own catering department Food Fellows to help combat the cost of living crisis. They are passionate about helping both students and staff at the university, telling the Tab, they just want to "give a little bit back". Aside from the overflowing apple basket with the label "help yourself" next to the front door, the store sells two cans of pop (including 7-up, Dr. Pepper, Fanta, and more!) for just £1. Essential staples such as beans, veg, potatoes, pasta and pastries are also available at large discounts.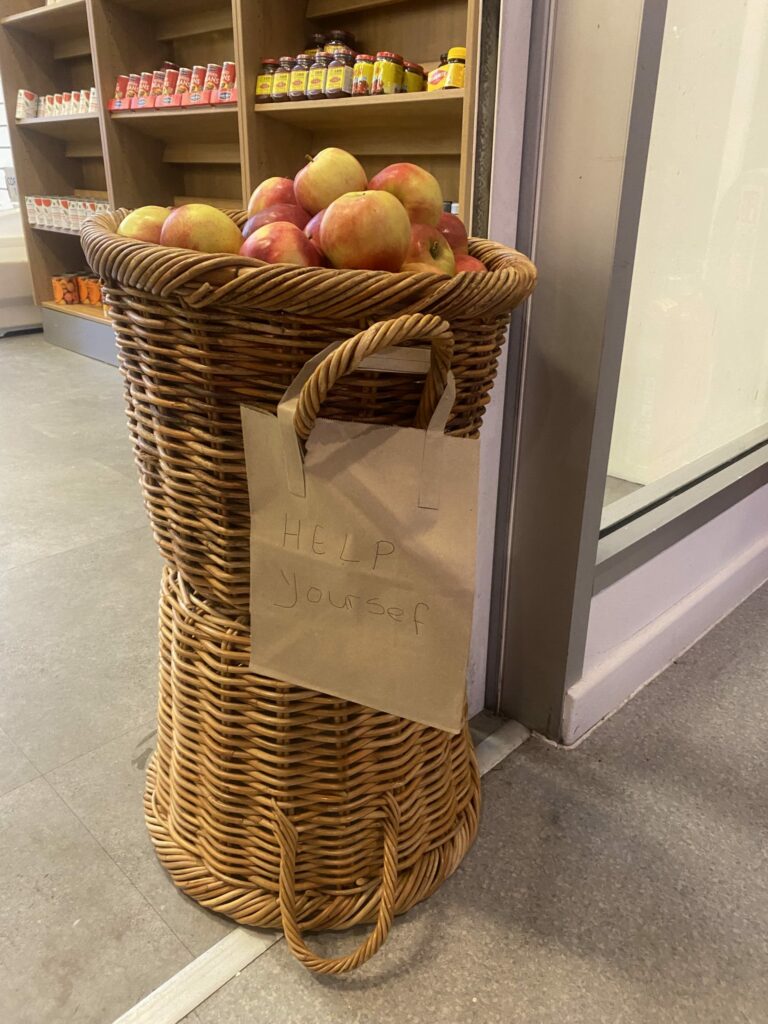 Walking towards the back of the store, they offer a unique "pay what you can system" with large wooden containers brimming with more food and drinks available to be taken by students or staff, simply costing whichever donation they can afford. This initiative also combats food waste, offering selections that although past their best-before-date, are still safe, edible, and enjoyable!
More food will be added to the Community Store soon too, so keep your eyes peeled! They are actively seeking volunteers, so if you are interested in this, please email [email protected] and get involved.
Articles recommended by this writer: