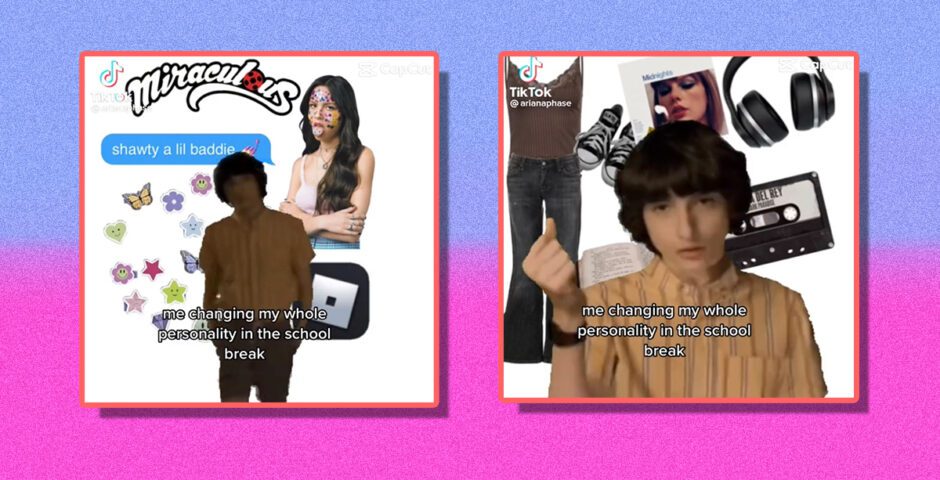 Explained: The origin story of the Finn Wolfhard snapping meme and how to make it
His little smirk kills me
Stranger Things is a pretty serious show but the memes produced from it are some of the best, the most recent is Finn Wolfhard snapping his fingers. Finn, who plays Mike Wheeler, is a bit of a meme-king if you think about it. That one photo of him flipping his middle finger has altered my brain chemistry for life and now we have this one too.
If you haven't seen it yet, the meme is basically Mike Wheeler going up to the camera and snapping his finger and then the background behind him changes. It's often played alongside a sped-up version of "Give It To Me" by Timberland. This meme is all about embracing change and it is jokes. His slick walk, confident smirk and snapping fingers is too much for the internet.
This is the origin story of the Finn Wolfhard snapping meme
It's unknown where the video directly came from but the clip is from 2019 which is around the time Stranger Things three was filmed. Finn is wearing Mike's outfit from that era of the show. A few people have speculated this funny little clip could be from a promo video, cast member vlog or behind-the-scenes video of the season.
On 13th January 2023, a TikToker posted a meme of Finn Wolfhard using the clip. With the Romanian flag behind him, he walks to the camera, looks up and then snaps his finger before the flag changes to the United Kingdom. The video is captioned: "Me after getting a higher grade than my normal language." The meme is now EVERYWHERE.
Here's how to make your own Finn Wolfhard finger snapping meme from TikTok
Users creating this meme are using the template for different personas both before and after Finn's finger snaps. To create this video trend you're going to need TikTok and CapCut.
• Open up TikTok first and search for "Finn Wolfhard CapCut template."
• In search results use any of the videos which are doing the trend and then click on the little "CapCut" template button above the username.
• Then press "Use template in CapCut."
• This will now upload the template in CapCut and you then click "use template" in the bottom right.
• Go and select two pictures.
• Tap on preview.
• Then export it and share to TikTok where you can add your test both before and after the snap.
Related stories recommended by this writer:
• Here's a rundown on how the TikTok subscribing feature actually works
• Omg guys, Tesco has launched its own Clubcard wrapped and it's iconic
• Here's how the smile dating test from TikTok determines your dating style