Hundreds of students accused of stalking have been allowed to continue studying at university
46 per cent of cases happened at Russell Group unis
New data released by Broadly has found over 51 per cent of students accused of stalking or domestic abuse were allowed to continue studying at the same university.
There were 381 cases of stalking and domestic violence reported at British universities between 2015 and 2018.
Almost half of the total cases happened at Russell Group unis. In 40 of the 175 reports, the accused was allowed to stay at uni.
Cardiff University had the highest number of reports, where a total of 115 had been received.
In 2017, Cardiff introduced an anonymous disclosure system which allows students to easily report cases of stalking or abuse, which could be an explanation for the spike in accounts.
In comparison, at Cardiff Metropolitan University there was only one report, the complaint was investigated and the student was expelled.
The second highest was 30 cases at Edge Hill University. Two of these students did not return to uni with one of these being a personal choice. The other 28 were able to continue their studies as normal.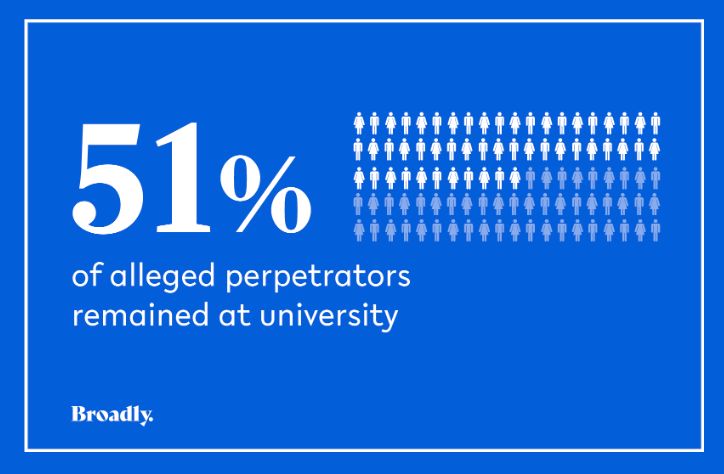 Different outcomes of investigations depending on the university. The University of Sheffield fined three students £200, whereas at Hull University, two written cautions and one Acceptable Behaviour Contract were issued. At The University of Glasgow, one student was expelled and another case is still ongoing.
The University of Nottingham, Northumbria University and The University of Aberdeen, along with a number of others, refused requests to declare requested information.
Mentions of stalking or abuse appeared in only 13 per cent of universities policies such as a code of conduct or anti-bullying policy.
This data comes as part of an ongoing campaign surrounding domestic awareness, 'Unfollow Me', which is working to increase awareness around stalking and abuse and improve the process of reporting incidents.
The founder of stalking charity Paladin said: "It's shocking and unacceptable that over 51 percent of students who were reported for domestic abuse or stalking behaviour were allowed to remain at the university and continue their studies.
"All students have a right to be taken seriously when they report and to feel safe when studying."
Have you ever experienced harassment or stalking at university? We want to speak to you. Contact us confidentially by emailing [email protected]
Graphic credit: Broadly