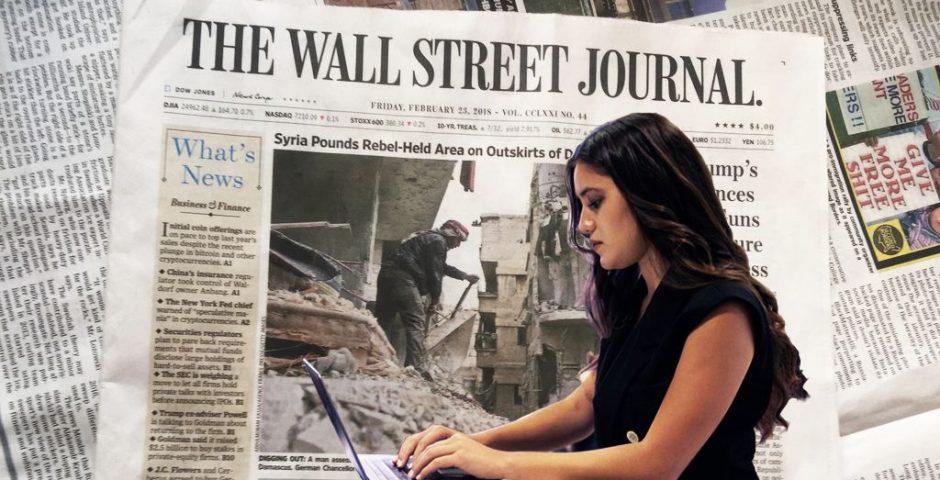 Wall Street Journal investigation into spread of fake news shows how Tab story was manipulated by Russian-backed activist page
The Tab USC debunked a hoax racist incident in April of last year
The Wall Street Journal published an investigation Friday exploring how Russian-backed Facebook pages capitalized on the spreading of falsified information to sway voters during the 2016 election. During their investigation, they uncovered how a story by Tab journalists Tiana Lowe and Kate Lonczak was reappropriated as "fake news".
Last spring, Lowe was walking to class when she spotted a sign that read, "NO BLACK PEOPLE ALLOWED."
The sign, which was hung in front of a house on USC's campus, also featured a hand-drawn Confederate flag and had President Trump's call to arms, "#MAGA," written on it. After assessing the situation and speaking to police Lowe and Lonczak debunked the sign as a "hate hoax."
The next day, Lowe's photo of the sign was stolen, doctored and shared on a Facebook page called "Blacktivist" which at the time had over 300,000 followers.
It wasn't until earlier this month that Facebook identified the Blacktivist Facebook page as being "controlled by Russian entities," whose purpose was to spread "Fake News" during the 2016 election.
In an interview with the Wall Street Journal, Lowe explains how her picture of the sign had been changed in the Blacktivist post to fit a different narrative. "It had clearly been framed and repackaged as an act of white supremacy rather than a hate-crime hoax," said Lowe.
Lowe and Lonczak had discerned the sign was not put up by the residents of the home, who were USC students. Video footage from the DPS shows the sign was placed there by an upset neighbor, a black male who is not affiliated with the university.
Still, the picture Lowe took of the sign surfaced sporting a few minor altercations and erasing any mention of the sign being a hoax, instead portraying it as a racist act. Blacktivist removed the "#MAGA" writing from the original image and cropped the photo down to remove identifying information on the house.
The spreading of false information via Facebook pages during the 2016 election highlights how easy it is to spread misinformation, while exposing tech company's inability to accurately and efficiently identify accounts whose sole purpose is to do so through doctored images.
Nearly a year ago, Tiana Lowe commented on the picture Blacktivist shared saying they were "fake news," for altering her article and sharing falsified information; however, it wasn't until recently she knew how right she really was.
She told The Tab: "When something as banal as a hate crime hoax enacted by an angry neighbor became a massive fake news meme, I furiously tweeted into the void that Blacktivist was lying.
"I thought that this was in vain, and at the time it was, so it's been incredible to work with the Wall Street Journal to reclaim the story from anti-American propagandists."
US Editor Matt McDonald said: "While it's disconcerting to see how easily misinformation can be spread by bad actors, it's inspiring that the hard work and good journalism done by our students is being prominently recognized on the front page of a national newspaper."