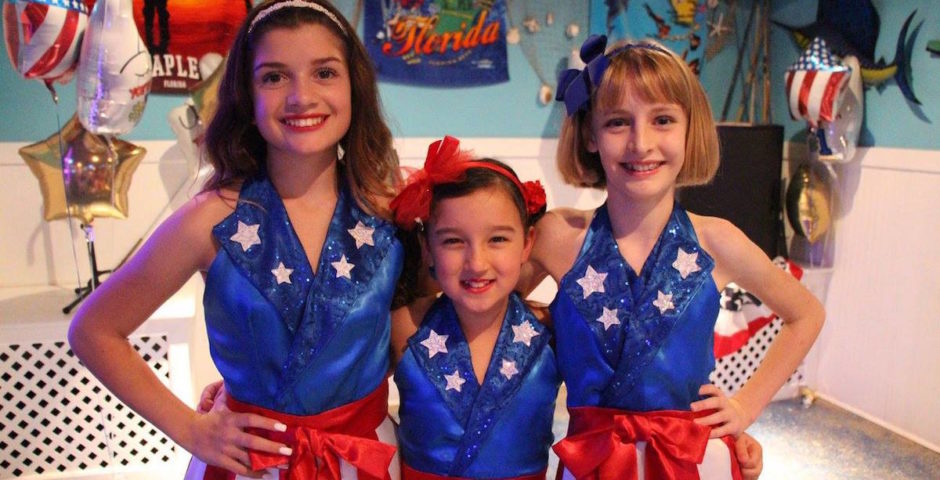 'I will sue Trump and beat him,' says USA Freedom Kids manager
He's taking Donald Trump to court for breach of contract
Remember those little girls who sang the nauseating tune about Donald Trump at a rally in Florida?
They were The USA Freedom Kids, whose song Freedom's Call featured lyrics such as:
President Donald Trump knows how
To make America great
Deal from strength or get crushed every time
Jeff Popick, manager and father of the USA Freedom Kids' lead singer, recently announced he is suing his favorite political candidate for a breach of contract after the girls were promised a performance at the RNC.
He "believes wholeheartedly that [they] will prevail" in the lawsuit, regardless of the fact Donald Trump is famously one of the most litigious men on Earth.
Coincidentally, Popick told us in an interview that the legal action that has brought about a media furore comes just two weeks ahead of USA Freedom Kids' album launch.
When asked why he is suing Donald Trump, he said: "After many many months of this, the campaign needs to make right on their promise or face legal action. George Gigicos, self proclaimed 'advance man' of Trump, acknowledged to me via text that the campaign had given me the runaround.
"Six or seven months later, enough is enough. The girls look at me as a leader to do the right thing."
He plans to sue the campaign for breach of contract, insisting the girls were promised another performance and compensation in the form of selling CDs, for which they got neither. He sees this as a "teaching moment" for the girls and feels it will be "therapeutic" for them. "People have to do the right thing," he explained.
This all started when the USA Freedom Kids performed their song in Pensacola, Florida in January and the video of their act went viral. The girls met Trump after, he said he was going to "listen to their album all night," and promised them a performance slot at the RNC.
In February, Popick got a last minute call from Trump's "advance man" George Gigicos, asking the girls to fly to Iowa to perform at the caucus. The girls and their parents all booked flights to Chicago and drove the remaining five hours to Des Moines, only to be met by a text from George saying there was a "change of plans." The girls would only attend the caucus, not perform. They were given strict instructions not to speak to the media and then they were sat "within arms' distance" of the media pen.
Popick said they were "swarming" his band, "wanting to take pictures with the girls," and he felt he "had to be a jerk" because he was being "constantly watched" by George and didn't want to get the girls in trouble.
On June 5th Popick sent Gigicos a four page letter detailing the girls' feelings and the wrongdoings they felt had been incurred. George acknowledged receipt of the letter via text, saying he was "taken aback" and it was "very heavy duty." He promised to get Jeff "a concrete answer" the next day when he saw Corey Lewandowski, then the campaign manager.
When asked if he thought he would win the lawsuit, Popick said: "I believe wholeheartedly that we will prevail. It's not a billion-dollar lawsuit, but it has to be made right."
He is "still hopeful the Donald Trump campaign is going to make this right," and remarks it's amazing how "the kids have been forsaken by Trump."
Popick insists the group was "never about politics," and the group was "formed for America." He even mentioned that they would be taking the Trump song off the album. "It's the best thing for the country."
The girls hope to gain from this another performance or "to be made whole."
When asked if the campaign had reached out, he noted that aside from two calls, he had only spoken to the media.
"One guy claimed to be affiliated with the Trump campaign," asked some "interesting" questions which "led me to believe he was from the campaign" and then said he would "make some calls and make this right", although Popick said he was incredibly skeptical.
"There was a real estate developer in Indiana, a Democrat, who said he loves the girls and he and his business partner offered to cover all our expenses."
When asked about how the Freedom Kids are doing, he added: "The girls are doing OK. We are still performing, but the central issue we're discussing has been very hard on them. It's gotten to the point where over many months ,I've reached out to the campaign numerous times, explaining to them in detail some of this and asking that the campaign and Donald Trump himself reach out to the girls and express some sort of support.
"In that regard we have gotten zero, and it is mind boggling to me how they can take that approach with the USA freedom kids. They have forsaken these girls who did so much for them."
The Donald Trump campaign has yet to respond to our request for comment.