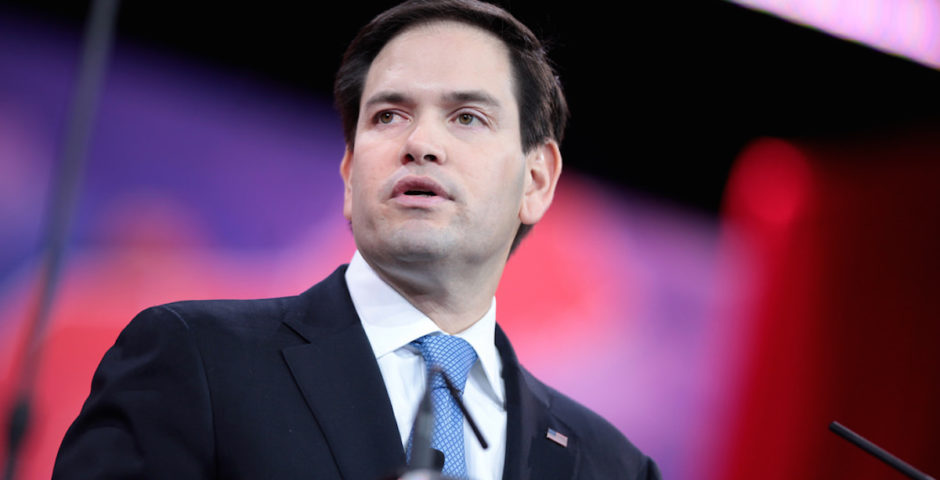 Rubio flip-flopped and is now seeking re-election
After he told everyone a month ago that he wouldn't
After vehemently asserting that he wouldn't seek re-election, Senator Marco Rubio is doing the exact opposite with his declaration that he'd be running for re-election for his seat within the Senate.
According to the Miami Herald, Rubio told reporters that "he faced a sense of duty to remain in office whether Donald Trump or Hillary Clinton is elected president."
These claims conflict with what Rubio said just a month ago, when he proclaimed that he'd transcend into the private sector at the conclusion of his term.
I have only said like 10000 times I will be a private citizen in January.

— Marco Rubio (@marcorubio) May 17, 2016
Guess not.
After the Orlando shooting, Rubio's position began to visibly shift. He expressed hesitancy when asked if he'd seek re-election, expressing that the tragedy that not only impacted his home state, but also a community he knew well.
Considering the fact that Rubio opposes same-sex marriage, this seems more of a political ploy for his own future.
With Republicans clutching the Senate, many elitists are worried of losing the majority with Trump heading the nomination. Critics are claiming that many members approached Rubio and heavily lobbied for him to reconsider, seeing that all the Republican nominations for his seat appeared weak and would probably lose to Democratic nominee, Rep Patrick Murphy.