Lou Lou's Nottingham vintage fair won't leave you looking like your Nan
Bustling with cool kids and retro chic grandmas, this Sunday the famous Lou Lou's Vintage Fair returned to the heart of Nottingham.
Honestly, like most vintage shops you go into, you have to look for the bargains through all the expensive stuff.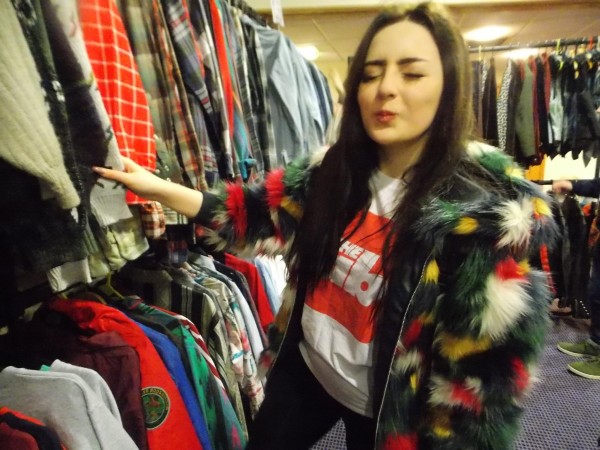 There was a whole range of brands there from Minimum Mouse to Her Vintage.
And there was a lot of fur. This heavy beauty cost £80.
Some things made you want to bring out your inner Brigitte Bardot.
And some things made you want to relive the 80s, like this lush blue leather jacket. 

Whoever thought in the 60s it would be the best thing to mix a towel and a bag, clearly had to re-evaluate their fashion choices
All in all, the fair was a bit overpriced, and to find anything worth buying you had to search for a while. If you're looking to splurge on one good item, this is the place for you.
If you're looking to channel your student loan something more affordable, we'd say look into the likes of charity shops you're more likely to find something value for money.