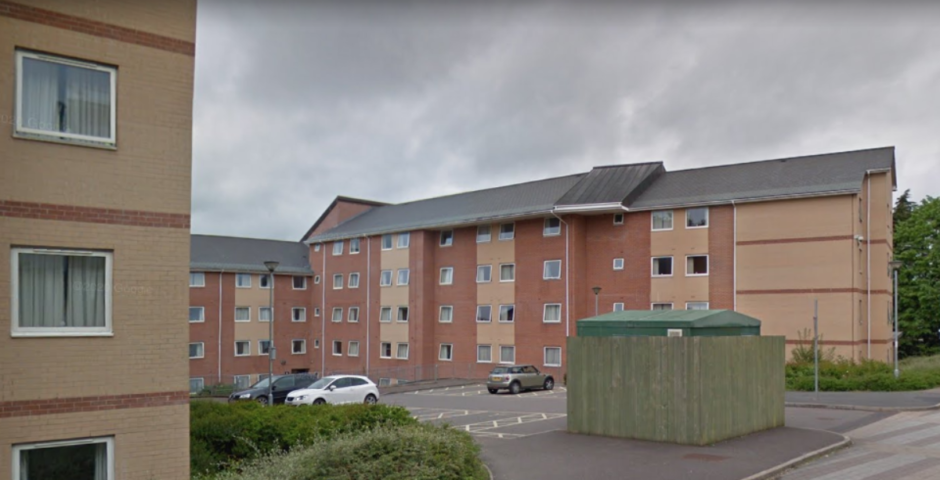 Exeter law student died after being told to take a break from studies, inquest finds
Anas Tarabain died in Exeter halls after it was decided he'd take a break from studying to concentrate on his health
TW: Mention of drugs and addiction
An inquest at Exeter's County Hall this week heard that Anas Tarabain, a University of Exeter law student, passed away in his halls on 11th February 2020.
He had been struggling with mental health and addiction problems, and was due to take a break from university to focus on his recovery, Devon Live reports. A decision had been made that he would take an authorised break from university studies.
Anas Tarabain passed away on the morning of February 11th 2020 after taking heroin that night.
A university friend spoke at the inquest, recalling that he had visited Anas' room at Birks Grange Village on the evening of the 10th, at about 11pm. He called Anas a "very kind person".
He stated that after the Christmas holiday, Anas' mental health had declined and his problems with drugs and alcohol had worsened.
The inquest heard from the friend that: "when he let me in he was already high on drugs and alcohol. He was slurring his words and was unsteady on his feet which was not unusual behaviours."
However, the friend said he had never seen Anas take heroin before and admitted it "seriously concerned" him.
The friend said: "I was sober and had not taken any drugs or alcohol."
Originally planning to go to a nightclub, the pair stayed in Anas' room that night due to his intoxicated state, and fell asleep at around 5 or 6am.
The friend woke up and, finding Anas unresponsive, says he flushed the remaining heroin down the toilet before calling campus Estate Patrol.
In her statement, an accommodation housekeeper recalled that she had knocked on Anas' door at 9:55am in order to clean his room, and returned at 10:30am after hearing no response. She then obtained a key card to enter, and found him unresponsive.
Staff carried out first aid until paramedics arrived. The housekeeper recalled a "distressed" friend going into the room before being escorted out.
Police confirmed there were no suspicious circumstances or third party involvement, and a post mortem examination confirmed heroin toxicity as the cause of his death.
The toxicology tests also found he had consumed alcohol, codeine and cocaine.
The level of alcohol was not found to be within the intoxicated range and the heroin was below the fatal range. However, the quantity he took caused respiratory depression.
Anas' friend described him as a "very kind person", acknowledging that "sometimes he acted irrationally, but I don't believe he intended to end his life in the way he did. He was never scared of overdosing."
Anas had been supported by both his GP and Exeter Uni's wellbeing services. On February 5th a decision had been made by the university to pause his studies to help him focus on his health. Anas was said to be accepting of this decision. The uni's wellbeing team said he hadn't attended lectures for a few months.
Assistant coroner Alison Longhorn said: "There is nothing to suggest that on this occasion he took heroin with the intent of ending his own life. His death is more likely an accidental consequence of drug-taking."
If you or someone you know has been affected by this story, there are a variety of Exeter Uni wellbeing services you can contact, including Wellbeing, Nightline and Exeter Speaks Out.
You can also contact Samaritans on 116 123 at any time, or Anxiety UK on 03444 775 774, Mind on 0300 123 3393, and Calm (Campaign against living miserably, for men aged 15 to 35) on 0800 58 58 58.