Just all the 2022 Love Islanders as what British chain restaurant they undeniably are
Since Adam Collard is no longer Collarding, he's got all the spice of a Greggs
There's something inexplicably satisfying about assigning Islanders from the Love Island villa to arbitrary things for no reason whatsoever – it's something I cherish year after year, and it's not different in 2022. I don't care what it is. Meal deals, University degrees or McDonald's menu items – I will lap it all up. Today, I'm going to declare what British chain restaurants the 2022 Love Islanders are. Why? Because it makes me LAUGH.
Ekin-Su? TGI Friday's
There's a showy quality to the charade of a meal at TGI Friday's that Ekin-Suits perfectly. She would thrive in its enthusiastic serving manner, steal the show singing Happy Birthday to annoying children and as the master manipulator of the villa she would take great pleasure in the manipulation that TGI Friday's performs on us all to make us spend about 15 quid on chicken strips.
Gemma? Slug & Lettuce
Thinks she's going for something more upmarket and chic but actually is just as basic as all the girlies sipping on the S&L two for one bevvies.
Charlie? Bella Italia
Because someone this boring is best aligned with a restaurant that is so nondescript that I couldn't tell you one item of food it notoriously does successfully.
Adam Collard? Greggs
There was once a time where Adam Collard would get given the spiciest and most chaotic chain in the country. But those days are well and truly over. Adam Collard is no longer Collarding. Adam Collard is now the man who sits in hunny bun heaven with Paige and watches Strictly whilst eating the spiceless comforting slop of a chicken bake from Greggs.
Dami? Nando's
The best vibes chain restaurant in this silly little country goes to the best vibes in the villa! King!
Indiyah? Chiquito
Indiyah is just pure spice, so she's destined for the Mexican chilli vibes of Chiquito. Plus I love her and as a child I loved Chiquito so much (the full rack of ribs had me in a worthless chokehold) so Indiyah, this one's for you doll!
Jacques? Toby Carvery
Jacques just radiates that northern big clobber roast energy of the Toby Carvery. I can just imagine him going kingsize for two quid extra just so he gets a chipolata sausage. I know full well he mixes the gravy spoons up and spills mash on the side. Evil. One of the most accurate of all the Love Islanders as chain restaurants I fear.
Antigoni? Pret
You don't get more London than Antigoni, and you don't get more London than Pret a pissing Manger. The day London embraces Greggs is the day my northern soul stuck down here will truly ascend.
Danica? Café Rouge
Apparently, Café Rouge still exists – which blows my absolute mind because I haven't seen one since circa 2008. Apt, then, that Danica is clearly Café Rouge considering the walls of the villa get more airtime than she does on Love Island. #FindDanica!!!
Davide? Zizzi
Well, duh. It had to be an Italian chain, so it might as well be one of the ones that's actually alright.
Andrew? Frankie & Benny's
There's something innately sad about the decline of Frankie & Benny's from the restaurant you begged to go to after the cinema as a child to one you probably forgot existed. I forgot Andrew existed. Until I wrote this.
Paige? McDonald's
You can't go wrong with a Maccies and you can't go wrong with Paige. Simple as, really.
Tasha? Pizza Express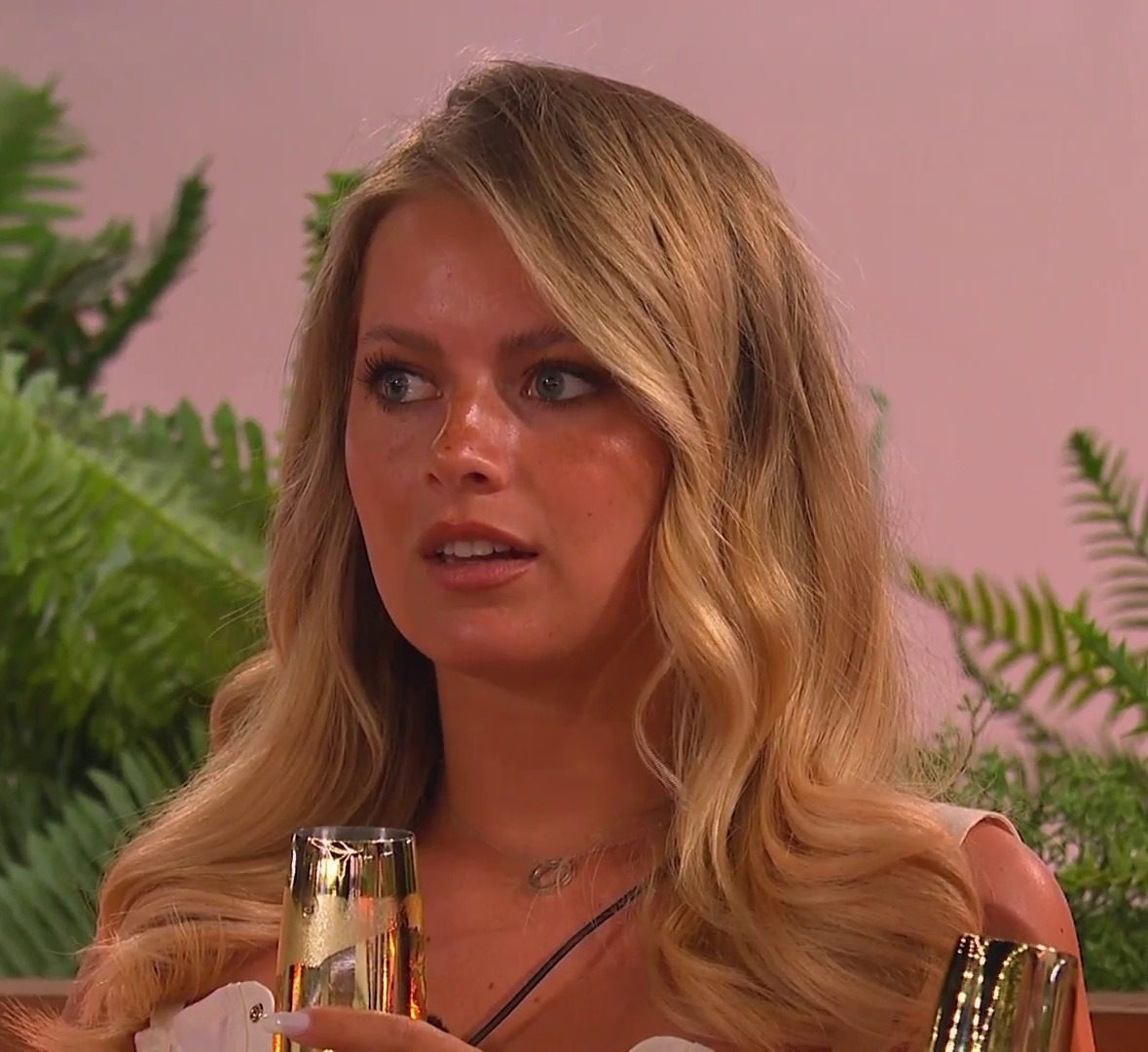 I can't quite put my finger on it, but Tasha and Pizza Express share the exact same evil energy. She's just thrive amongst that boring and icy cold interior decor they have in every branch.
Jay? LEON
There's an annoying superiority complex to LEON that Jay radiates in abundance. It think it's so slick with their skinny options and spendy wares. Very Jay in the gym.
Luca? Wimpy
Enough said.
Love Island 2022 continues on ITV2 at 9pm tonight. For all the latest Love Island news and gossip and for the best memes and quizzes, like The Holy Church of Love Island on Facebook. 
Featured image courtesy of ITV before edits.
Related stories recommended by this writer:
• The Love Island 2022 web: How the contestants secretly knew each other before the show
• Someone has created the new Love Island villa on The Sims and it is ART
• Introducing the jilted exes of the Love Island 2022 cast