Left shook by The Social Dilemma? These nine shows will make you hate your phone more
Brb deleting all my social media apps forever
Last week, Netflix released The Social Dilemma – a documentary which is a straight-talking look at social media apps and how they are developed to make us addicted and up our screen time. After sitting through it and realising you are basically on object for these sites to monetise, it's no surprise you might be interested if there are any other series like The Social Dilemma which can tell you more about these issues.
Am I really addicted to my phone? How much does Facebook actually know about me? If I didn't go on my phone for a day what notifications would the apps send me to lure my attention back? Are we really just puppets? Here are some of the best series, documentaries and films which are like The Social Dilemma, that you can watch on Netflix now. Prepare to be shook even further.
The Great Hack
The Great Hack looks specifically at the Cambridge Analytica scandal. The Facebook–Cambridge Analytica data scandal was a major political scandal in 2018.
On Netflix the two-hour doc is summarised as: "Explore how a data company called Cambridge Analytica came to symbolise the dark side of social media in the wake of the U.S. presidential election." It is categorised as a controversial, provocative, cerebral documentary.
Black Mirror
Black Mirror, created by Charlie Brooker, is an anthology series which focuses on advancements of social media and technology. Each episode explores something different and is a dramatised look at what the world might be like one day.
It's always based on something that is spooky and futuristic enough to make it interesting, but still maintaining the realness to make it feel as though you're watching what the world might actually end up like. If you don't think the world is messed up and you love your phone, this is the best Netflix series to seriously change your mind.
Screened Out
Screened Out is a documentary which looks into the effects of people becoming addicted to their screens. The Netflix synopsis reads: "Filmmaker Jon Hyatt talks to kids, parents and experts about the impact and chilling consequences of constant smartphone screen time in today's world."
Steve Jobs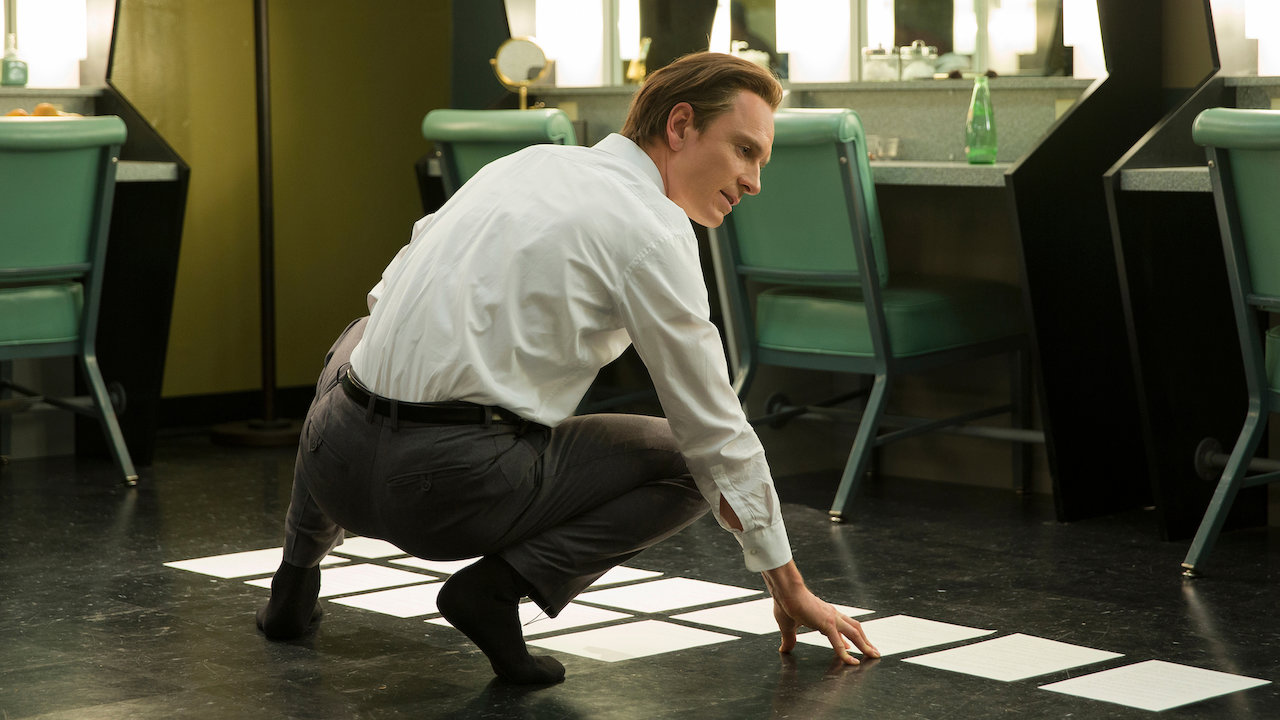 Ok, so this one might not make you want to throw your phone at a wall, as it's actually pretty inspiring, but it's still a further deep-dive into the world of technology. The two hour film is all about the life and career of Steve Jobs, the man who invented the Mac.
Inside Bill's Brain
This three-part docuseries explores the mind and motivations of the celebrated tech visionary, business leader and philanthropist, Bill Gates. Inside Bill's Brain: Decoding Bill Gates takes a look at the Microsoft billionaire's life and world.
Behind The Curve
Granted, this one is a little bit different to the others – but it's fuelled by a conspiracy theory that floats around the internet and was brought up in The Social Dilemma – that the earth is flat. This series meets the people who defend the theory that the earth is in fact flat, despite the evidence and society beliefs that state otherwise.
If wild conspiracy theories don't make you question the power of the internet, nothing ever will.
Connected
Connected is a documentary series about all the weird and specific ways people and things in the world are connected to one another. There are six episodes in total, called: Surveillance, Poop, Dust, Digits, Clouds and Nukes. The series is hosted by science reporter Latif Nasser.
#realityhigh
This Netflix teen drama film about social media is so cringe, you'll be embarrassed to be a part of the generation who obsess over their phones this much. It's all about a girl who loses herself and all of her real friends in a quest to become popular and get more likes.
Unfriended
Unfriended and Unfriended: The Dark Web are horror films that will leave anyone never wanting to go near a laptop again. Unfriended is about a group of friends who get a message from their dead friend whilst video calling, and Unfriended: Dark Web is about a guy who finds a laptop which has access to the dark web, and the owner of it is watching over them. There are dark twists and turns, and you'll definitely be sleeping with the light on.
The Social Dilemma is available on Netflix now. For all the latest Netflix news, drops and memes like The Holy Church of Netflix on Facebook. 
Related stories recommended by this writer:
• This is how much the people on Netflix's The Social Dilemma are actually worth
• These 25 memes about Netflix's The Social Dilemma will make you throw your phone away
• Netflix's latest true crime doc is about the disappearance of a woman and her children