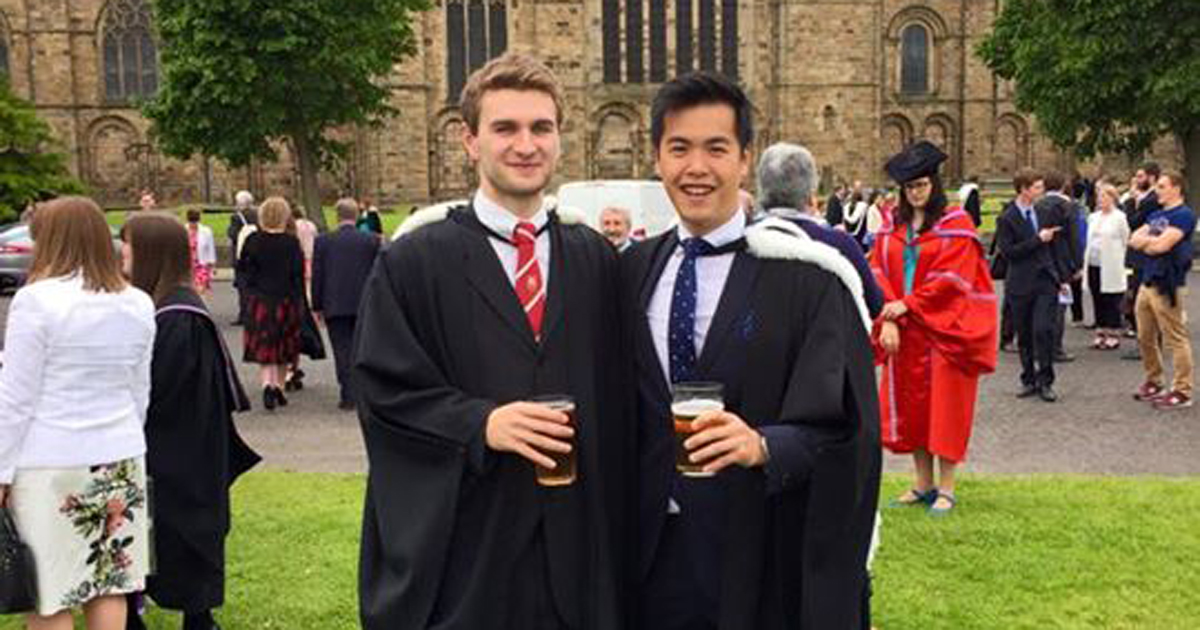 Good news for grads: Job opportunities shoot up by 16 per cent this year
Anxious grads leaving uni this summer will be reassured to hear job opportunities have soared by 16 per cent since 2014. 
Now there are nearly 16,000 advertised grad vacancies for the graduating class of 2015 –– despite an average salary drop since this time last year.
Job market researchers also found the 350,000 grads about to enter the world of work will have to square off against each other as roughly four applicants apply for each entry-level position.
A new study carried out by job search engine Adzuna says there are more grad jobs on offer than ever –– 15,825 were advertised last May, up from the 13,610 available a year ago.
This comes despite a small wobble in advertised salaries, from £34,274 to £34,002 between April and May this year.
The report also ranked the top and bottom ten cities for finding jobs: Cambridge, Guildford, Reading and Oxford are the best as less than 0.17 people on average apply for the same position.
The cut-throat job markets of Rochdale, Bradford and Hull rank in the bottom ten, with Sunderland at the bottom where over five people apply for each job opportunity.
Surprisingly, London doesn't make an appearance in the top cities to find a grad job.
Over half of all new starter positions might be in London and the South East, but competition is fiercest in the capital –– with more than 35 applicants for every graduate position.
Adzuna co-founder Andrew Hunter said: "A wave of freshly-minted graduates are about to join the jobs market, and the number of vacancies has risen, affording them more opportunities.
"Employers are clearly keen to build their junior staff.
"It's a sign that British businesses are gearing up for the future –– we're moving beyond the short-term firefighting tactics of the early recovery and into steady investment in our future talent.
"Of course, there is a knock-on effect on average advertised salaries. A surge in entry-level positions brings with it a lower average advertised salary for May.
"But we can't lay this salary shrinkage entirely at the door of a growth in junior employment.
"The drop in May's advertised salaries brings us to three months of consecutive salary reduction, which also reflects a shift to more lower-paid and part-time roles."