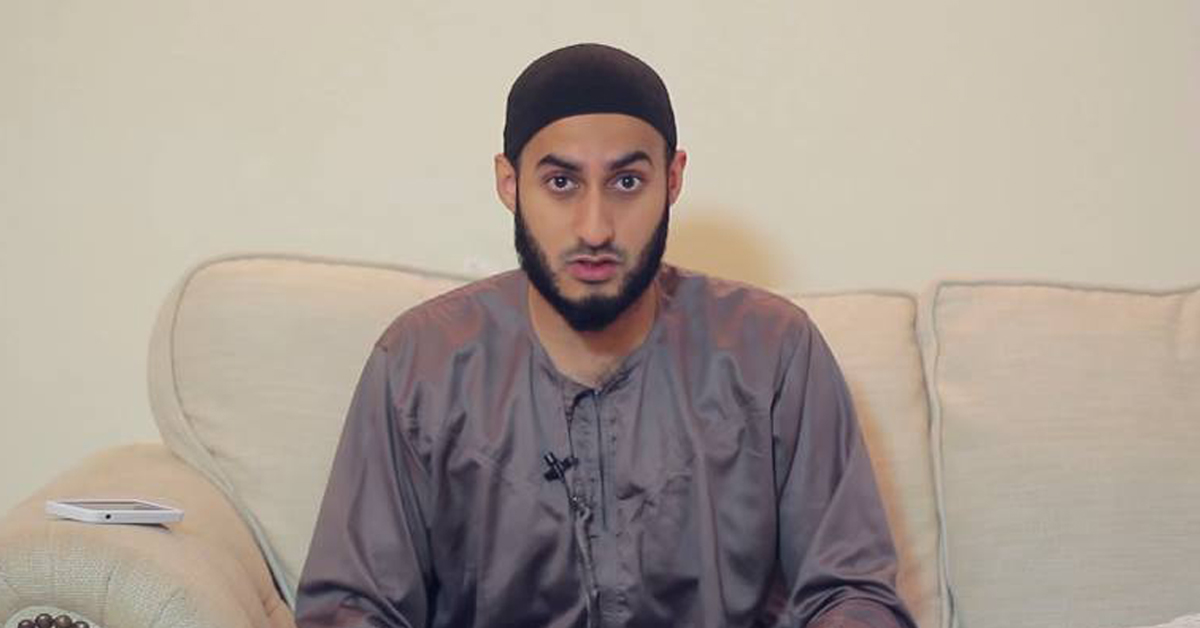 'Gay people have a disease': Muslim preacher banned from Uni of East London
He also hates 'filthy Western culture' and thinks earrings are 'gay'
A preacher has been banned from giving a talk at the Uni of East London after saying gay people have a "disease". 
Imran ibn Mansur, 24, who calls himself "Dawah Man", the Muslim superhero, was stopped from an appearance at UEL.
He said "filthy Western culture" was responsible for impulses which needed to be "suppressed" — and claimed homosexuality comes "under the category of 'obscene, filthy, shameless'."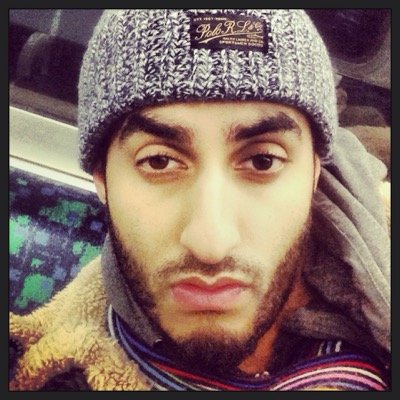 Uni bosses cancelled the talk over fears gender segregation would be enforced after "brothers" and "sisters" were given separate contacts for tickets.
In a video posted in July last year, Imran addresses a "brother" asking about his gay desires.
The preacher criticises "filthy Western culture" and tells him to marry a woman to "protect" himself.
Ex-rapper Imran goes on: "Homosexuality, sodomy, is an act that in the Sharia…comes under the category of 'obscene, filthy, shameless' acts."
The video has since been removed but a tweet to the original link is below.
A later video shows him telling a man in the street to remove his "gay" earring.
He says: "You like women not men? Take the earring off then, bro. Know that an earring is something that a women wears…Don't do that, it's gay."
The man then takes out his earring.
That video was also removed but Imran tweeted the link at the time.
UEL Islamic Society posted the event cancellation on Facebook, which was met with accusations the uni is run by "fascists and Islamophobic wretched individuals".
A uni spokesman said: "We cannot allow enforced segregation at lectures, nor can we offer a public platform to speakers known to publicise and disseminate homophobic views.
"These go against our equality policies and more importantly UEL's core values."
Imran told the Evening Standard: "I was just merely voicing a belief that millions of people across the world, from the majority of the major religions — Islam, Christianity, Judaism — uphold.
"Muslims don't in any way shape or form have a problem with homosexuals, there's nothing within our religion that specifically tells us that we should be mean to homosexuals, that we shouldn't allow them to enter into our cities, or come and pray with us, in fact a man who has homosexual inclinations can lead Muslims in prayer and be an imam in a mosque."
Imran's videos also include "Would Atheists Drink Their Dad's Sperm? #AtheistLogic" in which he claims to prove the existence of God.
In another video titled "God Does Not Do A Poo", Imran discusses the inferiority of Christianity to Islam.
This comes a year after hate preacher Ismail Mufti Menk was banned from speaking at Oxford, Glasgow, Leeds, Liverpool, Leicester and Cardiff after saying gay sex was as bad as rape.
He also likened gay people to animals and said: "With all due respect to the animals, [gay people] are worse than those animals.
"With all due respect to the animals, because to the animals it is an insult to even suggest this. Automatically the pigs and the dogs do not engage in this [homosexuality]".