Try these vegan makeup products to begin your cruelty-free collection
Saving animals + dope new makeup = happiness
Many people who 'go vegan' begin with cutting out meat and dairy food products. Some continue beyond diet into lifestyle goods, by eliminating leather bags and shoes, wool, and cosmetics that contain animals products or test on animals.
In recent years, there has been an sharp increase of animal-considerate cosmetic lines that range from drugstore to high end, and cater to a multitude of individual needs.
When transitioning to animal-friendly makeup, it's is important to consider whether a smaller, leaping bunny-approved brand is owned by a larger parent company that is not cruelty free. Tarte Cosmetics, for example, is fully vegan and cruelty-free, but it's owned by parent company Kosé which conducts animal testing for its other brands.
As a result, there are people who are uncomfortable buying Tarte because they see their money going to the larger, non-vegan corporation. While this is an understandable complaint, refusing to support smaller vegan brands (even those owned by animal testing parent companies) is a harmful decision in the long run.
Tarte's Amazonian Clay 12-hour foundation 
This creamy foundation is a great product for all skin types. It creates a lovely dewy finish when applied lightly, but it's also buildable for extra coverage in problem areas. There's a bevy of shades and undertones for each individual's perfect match, and the oil free SPF 15 gives an extra layer of protection to your skin without becoming greasy.
Milani's Color Statement Lipstick
Milani is a great brand to explore and begin your cruelty-free collection without breaking the bank. For the price, their products offer great quality. They are one of my favorite drugstore brands because their products always perform a step above their fellow drugstore shelf neighbors.
This lipstick's color payoff is vibrant, and it's formula is creamy in a comfortable (not sticky) way. Plus, the packaging is shiny, glorious gold and the bullet smells like Jolly Ranchers.
Kat Von D's Shade and Light palette
This palette is a great item to invest in; it is multi-functional for contouring, bronzing, highlighting, concealing, and setting. The palette's six shades range between warm, cool, and neutral tones – guaranteed to complement a variety of skin tones and ease the transition between seasons (aka mid July skin shade vs mid January skin shade).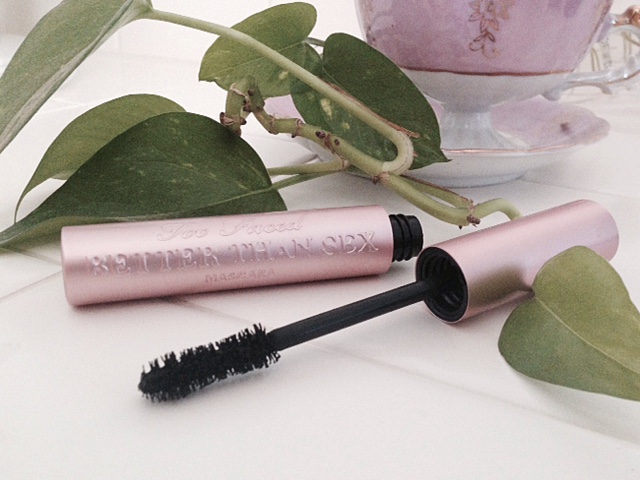 Too Faced's Better Than Sex Mascara
It's definitely more economical to stick with drugstore mascaras as this product generally has a short shelf life, but most options, while they work well, are unfortunately not cruelty-free. So if you're able to splurge, definitely go for this mascara.
It's consistency is feathery and well-pigmented, balancing comfortably between not too dry and not too wet, and works perfectly with the large wand that easily coats even the wispiest of lashes.  
NYX's Soft Matte Lip creams
These budget-friendly lip creams are extremely popular and arguably NYX's best product to date. There are 34 shades, ranging from peachy beige Athens to vampire blood Transylvania. Some liquid lipstick formulas make your lips feel like you've been kissing rocks in the desert for the past hour, but these lip creams are comfortably lightweight and soft, without being overly wrinkly.
It would be essentially impossible for globally established companies to veganize their cosmetics overnight. It would be financial suicide for a company to throw out their existing, successful inventory and start from scratch. For these reasons, many companies simply can't and won't go fully vegan…. yet.
However, by introducing vegan lines, as L'Oreal did with Urban Decay and Shiseido did with NARS, they can test the waters of the cruelty-free industry. So if we, as consumers, respond to this experiment by buying their products, large corporations will recognize the growing public interest in cruelty-free cosmetics and, if the child companies are profitable, hopefully invest in creating even more cruelty-free options.
Transitioning to cruelty free doesn't happen overnight; it's hard to ditch the mascara you've been using for years. But beginning the process with a few key products is an powerful step towards fighting animal testing and having your voice heard. And yes, wearing fabulous lipstick (and your friends asking where they can get it) counts as spreading awareness.