Calling all 2023 freshers: Here are the top nine items you should bring to uni
Trust me, these items will save your life
Congrats for making it into uni! Now it's time for the stressful part… deciding what to pack. At the end of the day, nothing is going to stop you from over packing and bringing your entire wardrobe, but just make sure you at least bring these nine essentials too. Also remember, shops do exist in your uni city, so it's not the end of the world if you forget your toothbrush.
1. Sliders
Trust me when I say this, you do not want your bare feet touching any inch of flooring in your uni accommodation. Years worth of students have lived in those four walls and you won't want to imagine what some of them have been up to. Sliders, crocs or even flip flops will do the trick.
2. Charger extending lead
This will save you so much time when you have a lecture in 30 mins and your phone, laptop and headphones have all died.
3. First aid kit
You can buy mini first aid kits for a pound or two in some shops. This will save you more time if you can deal with minor injuries yourself. Obviously take yourself to the hospital if it's major!
4. Only bring a few kitchen items
There is not enough storage space to store your 16-piece cutlery set, or your six pans, or your snazzy new kitchen utensil set. You will find you only need around two pans and a few pieces of cutlery. Remember, if you forget anything, someone in your accommodation is bound to have it so don't worry!
5. Containers
Your freezer will become your best friend. Make sure to bring cheap Tupperware containers to store any spare food in and freeze for whenever you need a quick meal. This also works well with meal prepping!
6. Door stop
This will come in handy especially on the first day when you want to keep your door open to move items in. It also works well for easily socialising with your housemates who are walking by.
7. Chopping board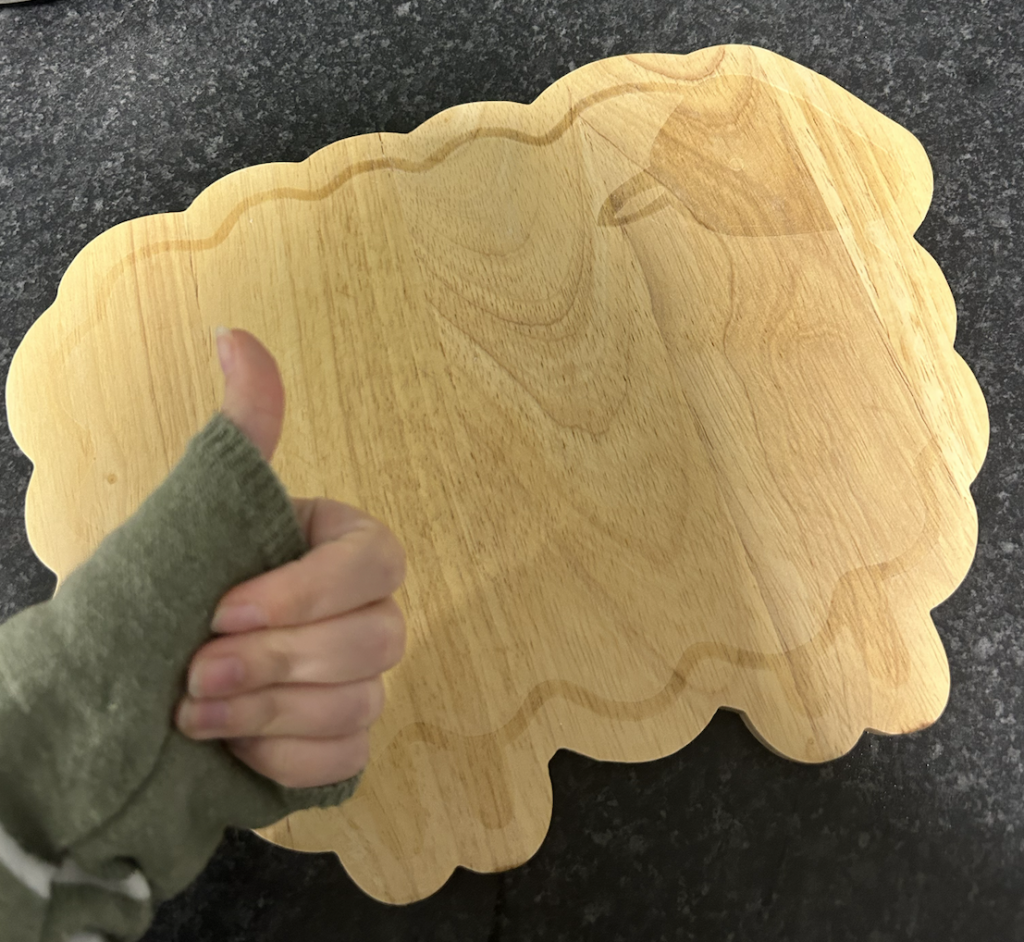 Trust me you do not want to be using the kitchen surface to chop your food on, and don't use your brand new plates as you will destroy them with scratches.
7. Sponges
I would suggest using the washing up sponge with a handle. This way you can put your washing up liquid in the handle, and save you having to constantly pour washing up liquid on your dirty dishes.
8. A kitchen outfit

This may sound strange but trust the process. You do not want to be cooking in your day clothes as uni kitchen smells are a combination of every person's meal. Have an outfit, whether it's joggers or even a dressing gown, that you constantly wear for the kitchen, otherwise all your clothes will stink of whatever dodgy food you or your housemates are cooking.
Related stories recommended by this writer:
•From snazzy to sickening: A definitive guide to the best and worst toilets on York's campus
• First Bus fares are increasing: Here's everything you need to know
• Just nine unofficial and unspoken laws of girlhood we all religiously abide by