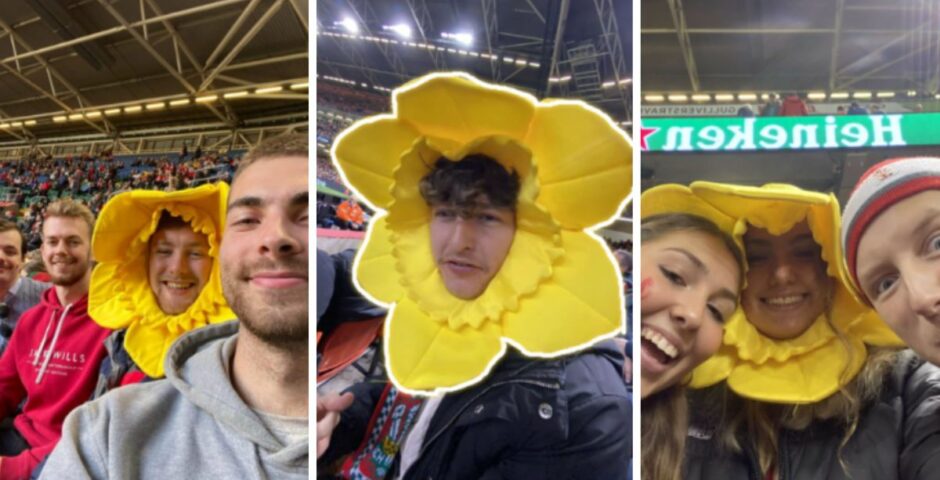 This is the ultimate guide to celebrating St David's Day as a Cardiff student
Arguably the most Welsh celebration you could possibly partake in (don't tell the Six Nations fans we said that), St David's Day celebrates the patron saint of Wales and the country's history generally. With over 50 churches dedicated to him as well as the iconic shopping centre in Cardiff, St David is a pretty big deal. When you're living in Wales you've got to join in somehow, so here's our guide on what you can do in Cardiff this Wednesday to celebrate St David's Day.
Attend the St David's Day Parade
Cardiff's streets will be flooded with groups, musicians and locals dressed in traditional Welsh outfits celebrating the beauty of Welsh heritage and culture throughout the city. Arm yourself with your best Welsh flags, daffodil hats and dragon tails as you stand on the side lines to take in this impressive parade which is a must see this March 1st.
Castle and park run
Prefer to do something more active? The St David's Day Run is back for another year, starting off at the iconic Cardiff Castle before circling into the beautiful greenery of Bute Park. There are options for all abilities with a 2km, 5km and 10km track option, so don't worry if you're not the most athletic. Medals and prizes will be awarded to the fastest runners plus entertainment, food and beverages will also be available.
Visit a castle
If running isn't your thing then why not go and explore some of the beautiful castles Wales has to offer at a more leisurely pace? Of course, we've got the iconic Cardiff Castle in the city centre but you could really go the extra mile and visit Castell Coch on the outside of town. Most Welsh heritage sites usually offer free ticket entry on St David's Day, so it's worth making the most of it this Wednesday.
Enjoy some traditional Welsh cuisine
Can you even call yourself a Cardiff Uni student if you haven't tried a Welsh cake? A sweet and soft delicacy which is most famous for its traditional fluffy format filled with raisins, but for the adventurous ones amongst you who aren't a fan you can find other varieties including chocolate chip, Nutella and lemon curd at the Fabulous Welshcakes store in the Castle Arcade.
If you're craving something savoury though, why not give Welsh Rarebit a go? Don't panic – it doesn't actually have anything to do with rabbit – but instead is more a glorified form of cheese on toast, consisting of sliced bread topped with a sauce made of beer, Welsh cheddar cheese, butter, and mustard. Although it may sound like something you'd conjure up as a drunken late night snack using whatever random items you can find in the back of your uni cupboard, this is actually a very popular Welsh dish and is worth checking out.
Storytelling Orchestra Concert
Join the BBC National Orchestra of Wales in the St David's Hall (how fitting) at 7:30pm for a powerful evening bursting with Welsh history. There will be a combination of traditional fable stories and myths narrated accompanied by Welsh folk ballads which will be sure to immerse you in a pure, cultural experience. You really won't want to miss this, particularly as tickets are just £5 for students.
Celebrating St David's Day is pretty much a legal requirement as a Welsh student so we hope you enjoy whatever it is you decide to do this March 1st (even if it is just getting drunk in YOLO).
Related articles recommended by this author: