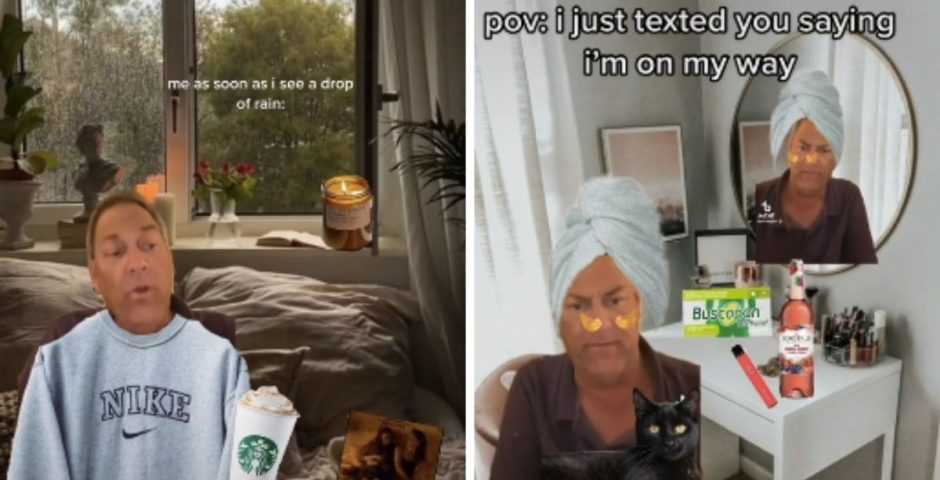 Who the hell is Rodger Cleye from TikTok and why is everyone making edits of him singing?
Rodger Cleye has taken the world by storm – he's a musical legend and his popularity all started on TikTok. If you don't know him by name then you'll probably recognise him by his angelic voice and fan edits people make on the app. Since joining the app Rodger has gained over 1.2 million followers and he has reached over 38.5 million likes – it's wild. Here's everything you need to know about Rodger Cleye from TikTok.
Rodger Cleye writes books
In his TikTok bio Rodger has a link to his Amazon author profile which shows off his vast collection of books. One of them being "Rodger's European Adventure" and it's "a 1990 account of a 25-year-old's journey to get answers on the best place to live." It only has one rating however it does also have five stars out of five so clearly it's a fantastic book.
He's always had a passion for music
Rodger Cleye is a music artist from Lake Forest in California in America. His Songtradr says music fills his head at all times and "helps me cope with life". Apparently he's always had a love for music, he says: "28 years ago I was a 28-year-old frustrated male. I was trying to make sense of the world around me. The dating scene was (is I imagine) quite confusing. I also needed to learn how to apply my BSEE degree as it turned out to pay my bills in my journey of life. I learned from every relationship I was exposed to. But more importantly I wrote all my feelings down."
His profile continues: "I put them to music and produced it on an 80s synthesiser and a guitar my mum gave me at age 27. I proceeded to lay down tracks on an 8-channel cassette multi-track recorder, and had a couple effects boxes too. It was therapy for me. This simply helped me deal. I had no outlet to distribute those songs. They sat on my hard-drive for the last 28 years. Finally I bring them to you. I hope they comfort you as they have me through the years."
You can hear Robert's iconic 80s songs here.
Here are some of the best Rodger Cleye TikToks
Rodger actually slayed this and didn't leave a single crumb. Maybe it's the elf  bar or the bath bomb but either way this video is so iconic.
Another classic from Rodger. Particualrly love the Nike sweatshirt, Starbucks order and song choice.
The IBS relief medicine in this is it's whole vibe.
Related stories recommended by this writer:
• What's happening on 24th September 2022? The latest viral doomsday date debunked
• A resurfaced TikTok seems to show Holly and Phillip walking past The Queue
• TikTok has launched a new instant photo feature like BeReal and people aren't impressed