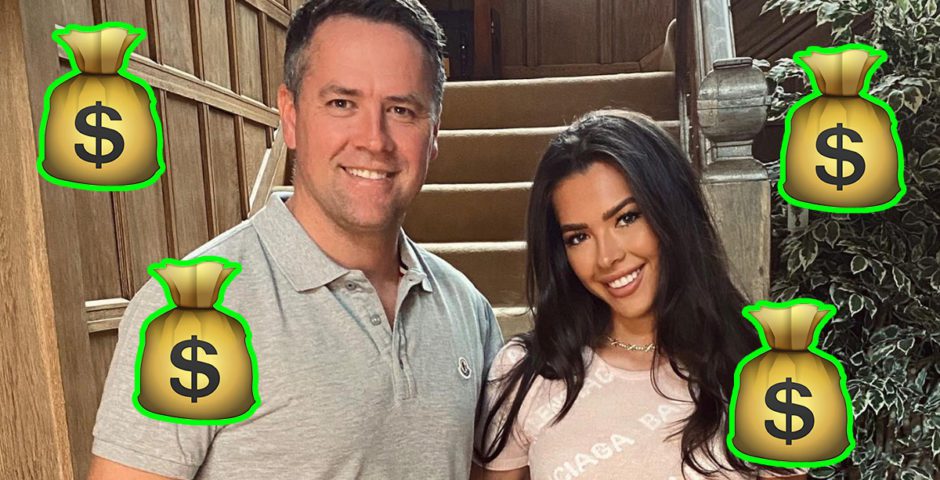 Okay, so here's exactly how much Love Island's Gemma Owen and her dad Michael are worth
Here are three facts for you about 19-year-old Gemma Owen: She is the youngest Love Islander ever, obsessed with horses, and pretty bloody minted. Well, at least her family is. Gemma's dad is football legend Michael Owen, and it's safe to say the whole Owen clan leads a very boujee life.
But exactly how rich is Gemma Owen, and how much is her dad Michael's net worth? Here's everything you need to know about their family, how much they're worth and exactly how minted they are:
Gemma and Michael Owen's family home is worth £4m
Michael Owen has a reported net worth of over £54 million, so it's safe to say Gemma is not exactly in desperate need of the £50k prize fund that goes to the Love Island winners. 42-year-old Michael scored 150 goals in 326 Premier League games. He retired back in 2013 but still works as a football pundit and has worked in the world of advertising.
Before going on Love Island, Gemma also had her own swimwear brand, called OG Beachwear. She launched it during the first lockdown back in 2020.
Gemma still lives at home with her family in north Wales, and their house is reportedly worth £4 million. The Grade-II listed mansion is set in 42 acres in the countryside.
Quite simply – it's bloody huge and has a pool, gym, stables and an outdoor play area for the kids. It's covered in wood panelling and has ornate furniture.
Gemma's life is more boujee than you could possibly imagine
Eagle-eyed Love Island viewers will have spotted that Gemma wears the same necklace every day – it's from Tiffany and Co and it's been estimated to cost around £20,000. Yes, that's the right amount of zeros. The Love Island prize for the winning couple is £50k, and Gemma is wearing pretty much half of that around her neck every single day. You can see it (and the inside of her peng house) here:
Gemma goes on luxury holidays to boujee hotels in countries all around the world, and according to her dad she only flies business class. He once said: "They fly business class and they think it's normal. How do you teach them reality? You try. I've booked economy class seats and been bollocked by my kids, but you still try."
The Love Island 2022 final is on ITV2 at 9pm tonight. For all the latest Love Island news and gossip and for the best memes and quizzes, like The Holy Church of Love Island on Facebook.
Related stories recommended by this writer:
• Finding Nemo and Stacy's Mom: Just 19 things the same age as Love Island's Gemma Owen
• Exactly how compatible the Love Island couples are, according to a relationship expert
• Which Love Island 2022 couple would be your parents? Take this quiz to find out
Featured image (before edits) via Instagram @themichaelowen