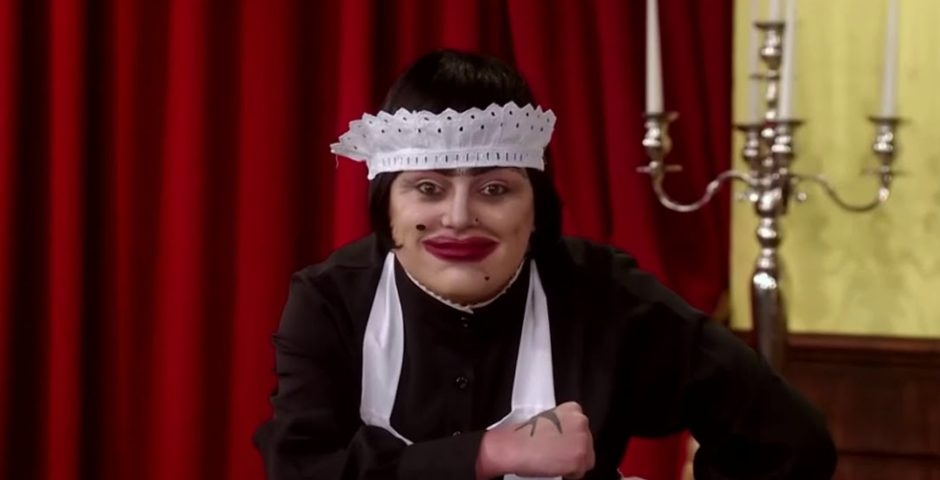 Your life's about to get muuuuch better because a Drag Race UK spinoff is coming!!!
God Shave the Queen will be gracing our screens next month
BBC Three have made a new spin-off show from Drag Race UK called God Shave the Queens and it's coming to our screens this November. Whilst we patiently await a second series of the show, this fly on the wall docu-drama will follow the queens from season one on their UK tour.
The show begins just a few days after The Vivienne was crowned the UK's first drag superstar. It picks up with her and her fellow queens in rehearsals for the show.
All our favourites from UK Drag Race will be featured in the series including Bagga Chipz, Divina DiCampo and Vinegar Strokes.
RuPaul said in a statement: "I'm so delighted to send my first court of British queens out to the four corners of the realm – spreading their message of light, love and laughter, and sharing their sweet sensitive souls with the people."
Fiona Campbell, from BBC Three, said: "This series is a peek under the wigs to see what happens after the Drag Race curtain comes down. Our British Queens have gone down in RuPaul 'herstory' and this series is a reminder of why we loved them so much in series one and shows us what it takes to be at the top of the game."
Are you ready to start your engines and brace yourself for some new gag-worthy content from the Queens of Drag Race UK?
God Shave The Queens will debut as an eight-part series on BBC iPlayer in early November.
Related stories recommended by the writer:
• RuPaul's Drag Race UK star Crystal is suing Laurence Fox for 'homophobic defamation'