Netflix is going to pay people to run its Instagram account and travel the world
The salary is £1,440 a week
You spend evenings with one eye on Making a Murderer and the other on Instagram. Combine your passions: Netflix is hiring people to run its Insta account for two weeks over the spring, travelling through Europe on location and posting pictures.
Netflix is calling them"Grammasters". You'll get paid £1,440 a week to visit spots where Netflix shows are filmed, meeting the respective casts and taking photos.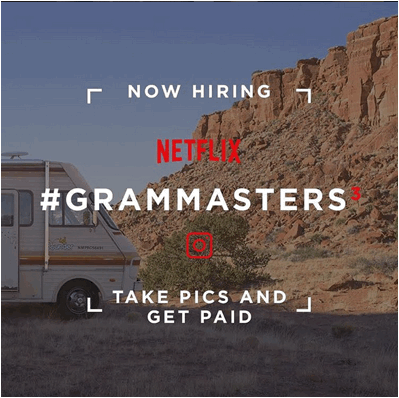 Unfortunately, the photographers won't be on the set of Community, or taking photos in the deserts of New Mexico. Instead, they'll be working on their original European shows: Sense8, Marseille, The Crown and Subbara (anyone?). On the other hand: £1440 a week isn't small change.
The company is hiring three people, who'll start in April. For a chance to win, tag your three favourite photos with #grammasters3.