Fresher claims she was refused a job purely because she is black
She was told they needed 'less Afro Caribbean staff'
A first year has accused a nightclub of "blatant" racism after she enquired about a job only to be told they needed "less Afro Caribbean staff."
Oleta Lee, 24, was left gobsmacked after receiving a response suggesting she had been rejected solely based on her colour.
The Sports Therapy student had asked about the possibility of getting a bar job at the popular Bambu Nightclub in Birmingham but was rejected straight away.
She sent a message to the club on their Facebook page saying: "Hey, I was just wondering if you have any part-time jobs available?"
But she later received a response from the venue, which is a popular celebrity hangout, telling her: "Yes but we need less Afro Caribbean staff. Many thanks."
Oleta, from Toxeth, in Liverpool, said: "I could not believe my eyes. It was blatant racism and clearly discriminatory.
"I didn't sleep that night because I was just in complete shock. I couldn't believe in this day and age I was being ruled out of a job based on my race."
Oleta had decided to apply for bar work in the city for a bit of extra cash while she studies Sports Therapy at University College Birmingham.
The fresher added: "I came to study in Birmingham because it was known for being a multicultural city proud of its diversity.
"This just gives it a bad name. It left me feeling pretty upset. It was only when I posted the response on Facebook that they tried to get out of it by blaming an ex staff member.
"But it wasn't until people had shared it hundreds of times that this happened, so I don't buy it for one minute.
"Plenty of people have since told me the club is a bit pretentious , so I'm glad I'm not working there anyway.
"But it still left me deeply hurt. I found the response to my message completely disgraceful."
A later post on the club's account apologised to Ms Lee and blamed an unidentified former employee.
The club, which is based in Birmingham's Chinese Quarter, said: "First and foremost we'd like to apologise to Leeta Lee for the very inappropriate reply she received to a vacancy request.
"We have stringent procedures in place with regards to our social media accounts and passwords associated to these.
"Unfortunately we were not able to apply these before a former employee managed to access our account.
"Many thanks to the Facebook operating team today for assisting with our dilemma and for helping to rectify swiftly."
The club said it considered the incident a "failure in management duties" and would be reviewing the way it issued social media accounts to employees.
It said it would also "review protocol on when an individual decides to leave our employment."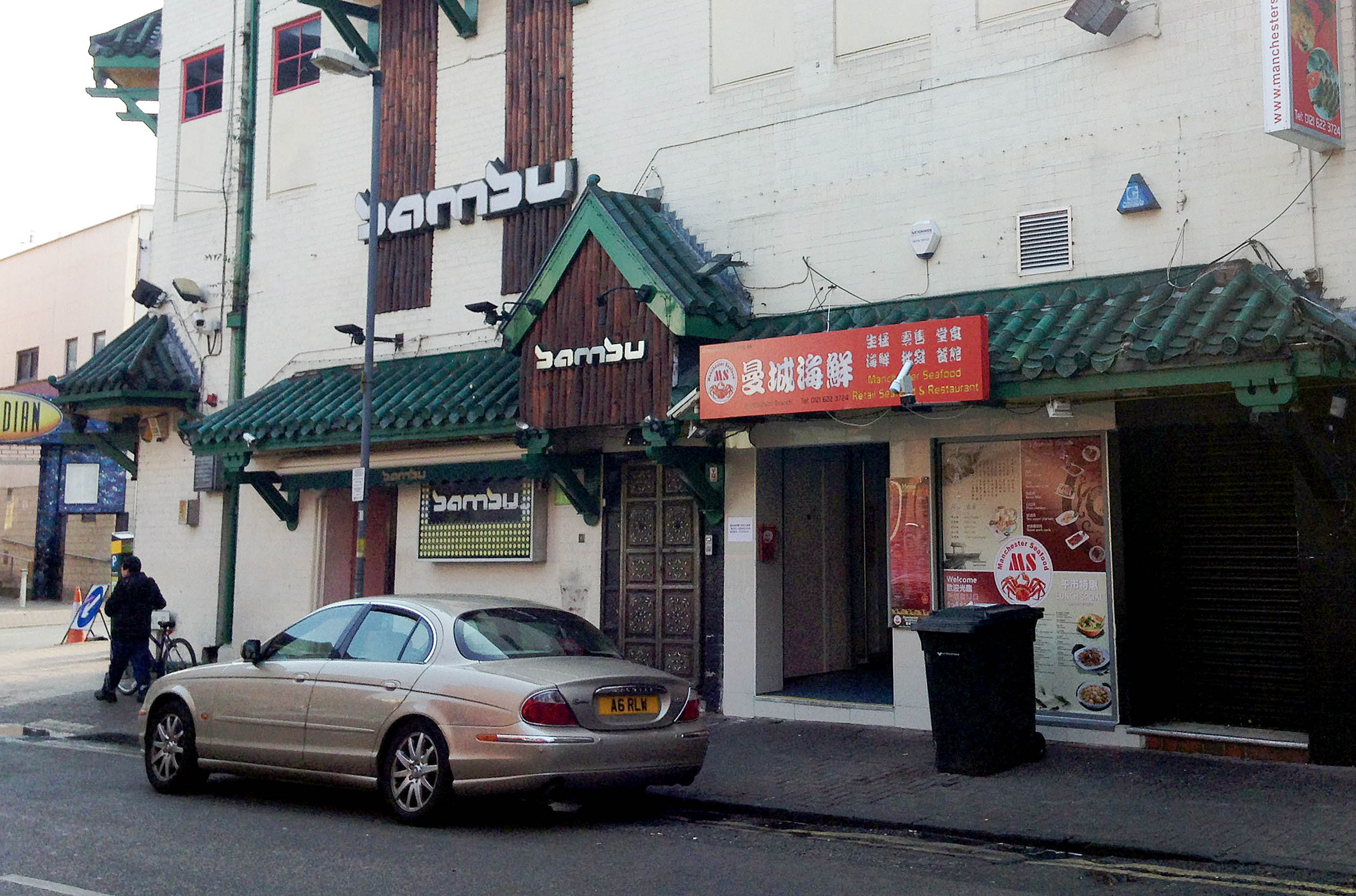 The statement added: "We at Bambu are sincerely apologetic and extremely disappointed by today's incident
"We have nothing but love for the city of Birmingham and genuinely believe that 13 years of trading could not have been achieved without the diverse crowd this city brings.
"We have always endeavoured to create the ultimate party experience and will hope to continue to do so until you're all fed up of us.
"Along with all our counterparts we hope to keep our lovely city of Birmingham up there in the best places to party in UK.
"We hope you all still love us as much as we love you."
The club describes itself as Birmingham's "ultra glamorous venue, combining both the rich and famous with an elite sophisticated crowd."
It boasts former punters such as Girls Aloud, Katie Price, Gordan Ramsay, Rio Ferdinand and Ricky Hatton as well as a number of Aston Villa FC footballers.