Drinking more than four coffees per day could be dangerous
Going over a few cups could give us more than the jitters, according to experts
Coffee is the undisputed fuel of the library and the official drink of all-nighters.
But slamming four mugs of coffee a day could be extremely bad for your health and you should be curbing your caffeine intake, experts have warned.
The average mug of instant coffee has about 100mg of caffeine, and it could be risky going over 400mg a day, according the European Union's food safety watchdog.
They warned those who go over the limits can be hit with anxiety, sleeplessness, heart disturbances and even heart failure.
It's the first time the European Food Safety Agency have released official guidelines on how much coffee we should drink.
But for those wanting a safer option than resorting to Modafinil and Adderall to get work done, coffee is the drug of choice.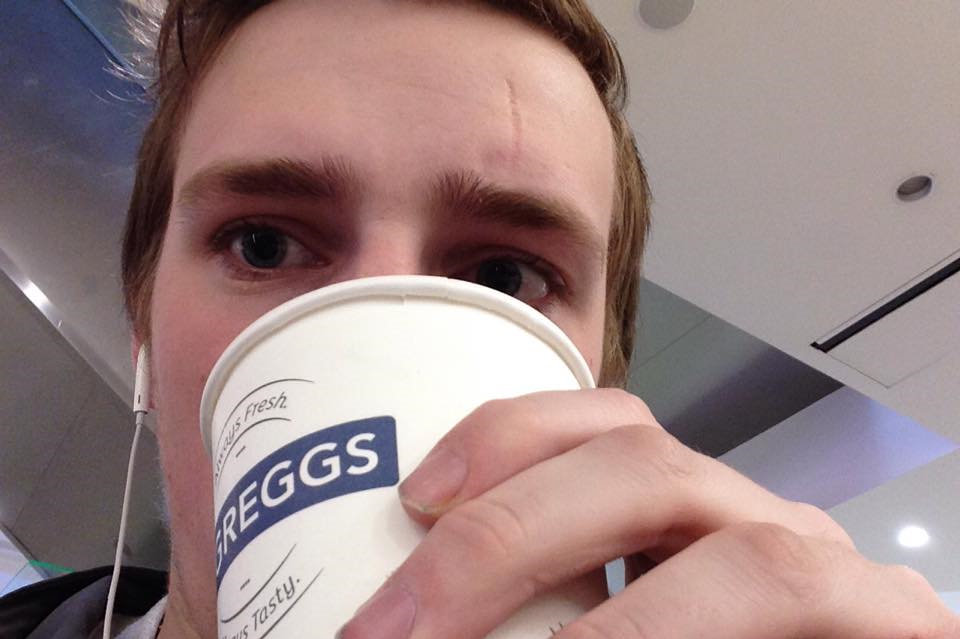 It's not such bad news for espresso lovers, apparently you're allowed to slam down five a day.
But some large coffees from the High Street chains we all love are filled with several shots of espresso, meaning we could be going way over our zippy limits on a regular basis.
Energy drinks do exactly what they say on the tin and give us a high-charged caffeinated boost, but some get us more fired up than others.
Monster cram 160mg of caffeine into one of their regular cans, while a Red Bull tin packs 80mg.
We might be a nation of tea drinkers, but sipping a brew has its limits.
An average cuppa has around 50mg of caffeine, which gives us a limit of eight teas per day.
Emilie Combet, Human Nutrition expert at Glasgow Uni said: "Caffeine is in many things. It's in some chocolate, some energy drinks and in some drugs, so on occasion some people might go over the limit quite innocently."
She added that levels of caffeine in different cafes varied so widely, it's hard for us to know what we're drinking as her study found some espressos had six times as much caffeine as others.
Emilie added: "The biggest difficulty for people is choosing their coffee because when you order it, you don't know what is coming in the cup."
What's more, the NHS warn that too much caffeine can potentially cause birth defects or even miscarriages for pregnant women.
If you're pregnant, you should limit your coffee consumption at just two mugs a day.
My experience
The European Food Safety Agency might have stuck an upper limit on the amount of caffeine we can stomach, but on deadline eve is anyone more worried about their health than the practicality of actually getting stuff done?
I drank five instant coffees in one morning to really put the short-term effects to the test, stacking me up a total 500mg of caffeine before lunchtime, which is well beyond our new daily cap.
The first cup of Joe comes as more of a daybreaking ritual, served up black with no sugar for the full experience.
I would usually settle on just a couple of coffee breaks a day, and by the third it's more of a forced affair. I'm noticeably more jittery than usual.
The whole ordeal feels like dancing on a volcano of the inevitable energy crash looming for when the caffeine wears off.
Obvious effects are sliding off to the toilet more frequently than after breaking the night out beer seal, not to mention the famous laxative effects of drinking excessive coffee.
The less said about that the better.
My heartbeat is a couple of notches faster than usual, but there are no violent heart palpitations nor weeping caffeine sweats and I certainly haven't keeled over just yet.
But after the fourth I'm feeling quite anxious and on edge to the point of not actually getting anything done.
Nobody around me has said anything, but I'm probably acting more than a little bit weird after downing five coffees in just a few hours.
Any physical effects are minimal, but the pains of being hyper aware to everything around me could be pretty damaging if this was a permanent deal.
If you're cramming this many coffees into a short time frame, you've probably got some sort of caffeine addiction.
Just like their Human Rights policy, it looks like the EU have got it right on this one.