Smoking rollies is just as harmful, say docs
Less than a fifth of Brits smoke
Smokers who use rolled up cigarettes are just as likely to damage their health as ordinary puffers. 
A survey showed half of smokers wrongly think using more natural tobacco is less harmful.
The amount of men using them has risen from 23 to 40 per cent since 1990, compared to 23 per cent of women – up from just 2 per cent.
Health officials say they are more popular because they are cheaper. The research comes amid a new anti-smoking push from the government as many attempt to quit with the new year.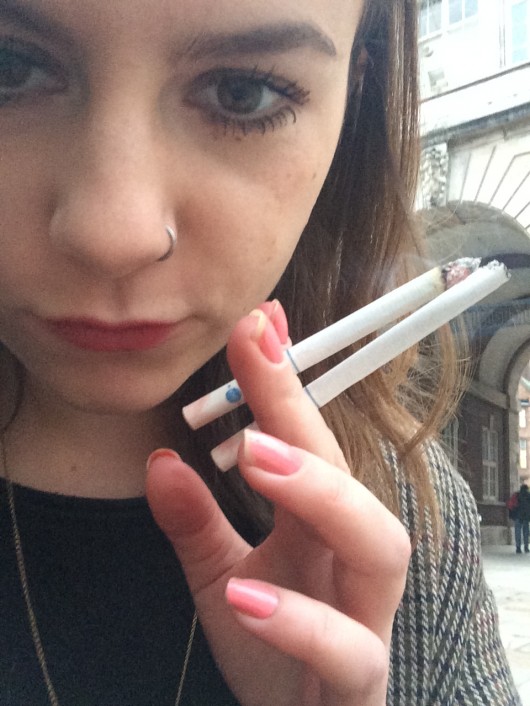 Professor Dame Sally Davies, the Chief Medical Officer of Public Health England, said: "Significant numbers of smokers are now using roll-ups without realising that gram for gram of tobacco they are just as unsafe as ordinary cigarettes.
"The research we have got suggests that people think it's safer to smoke a roll-up up but they are wrong, it is not safe.
"No tobacco is safe and gram for gram it is as harmful as ordinary cigarettes."
Less than a fifth of Britons smoke, the lowest level for over 80 years. According to action group Ash, 22 per cent of men and 19 per cent of women smoke, and 59 per cent of adults say they have never smoked.
Simon Clark, the director of smokers' group Forest, said: "There can't be a sane adult in the United Kingdom who isn't well aware of the health risks of smoking.
"What's really poisonous is the way public health campaigners are constantly trying to scare and harass people with exaggerated claims and dubious statistics.
"Campaigns like this are an abuse of public money. Education has been replaced by shrill scaremongering that is often counter-productive because it's human nature to switch off when you're being nagged or shouted at on an almost daily basis.
"This is real life not a Hammer Horror film."