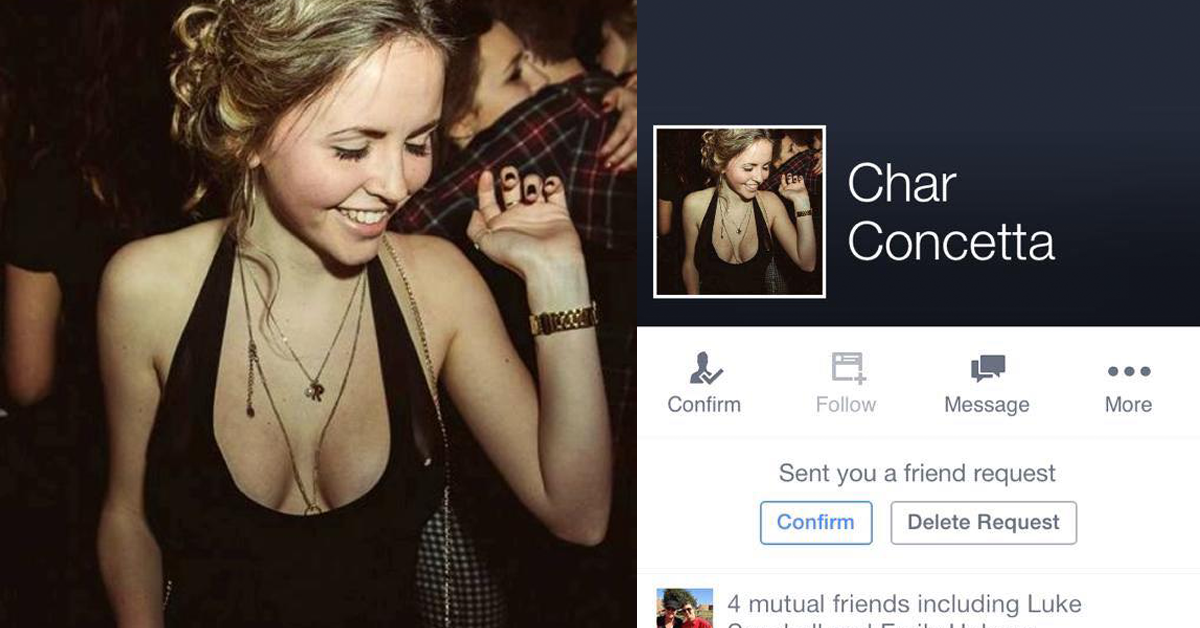 A stranger stole my photos and pretended to be me online
Like everyone else, Rebecca Peat uploads her pictures to Facebook to share with her friends. 
She just didn't expect someone else to take her personal photos to make a fake profile of their own – and start talking to her friends.
The 19-year-old first realised something was wrong when one of her friends was added by a mystery profile named Char Concetta, with exactly the same photos as Rebecca.
The LSE second year said: "This profile with all of my pictures starting adding all of my friends.
"It definitely felt weird, they were using my images. I wondered what they were doing and who they were talking to. I don't know how many pictures they took as well."
The Criminology student added: "I found their profile and added them and shortly after they deleted it.
"I thought it was mostly harmless but invasive. People can just view your profile pictures and take them."
And this bizarre trend isn't just happening on Facebook.
Kirsty Savage, a linguist at Glasgow, matched with a guy on Tinder who thought she was a girl named Claire.
They figured out that someone was pretending to be her on another profile with her pictures.
Kirsty, 19, said: "I got a message on Tinder from this guy who thought I was someone called Claire.
"It turned out she was parading around as me, I was a bit unnerved really.
"It was very weird and the guy I was chatting to didn't seem to be as worried about it as I was."
The second year added: "Looking at it now, I'm a bit flattered but to be honest, why would you use Tinder to get a date but you've stolen the pictures? I don't get it."
Boys are also targeted as well as girls.
Last week we reported on Birmingham student Danny Baggott, whose pictures have been taken by a Facebook profile that cruises for gay sex.
Someone called Mike Surman stole Danny's photos and uses them to arrange hook ups with other men online.
Danny, 19, said: "I've known about 'Mike' for some time now, although I have no idea how long he has been using my pictures for.
"But I've watched more than enough of the TV series Catfish and I know just how serious and widespread this kind of online impersonation has become.
"So you can imagine my reaction when my friend Tom Priest stumbled across Mike's profile one day – the horror was etched across my face."
English student Danny added: "And, just like Catfish, the issue doesn't just stop at flaunting my pictures online. No, good old Mike is using them to lure gay men to meet him.
"He's even photoshopping the pictures to make me look prettier, it's a nightmarish reality that gets worse with every new photo.
"While I've obviously taken the whole farce in good stead, I can't shake off my concern that young men and boys are unwittingly being enticed by someone who is neither honest, nor mentally stable (so it seems)."
This comes just after we reported on English second year Grace, whose pictures were taken and used in a sidebar advert for a porn site.
All victims of catfishing recommend using stronger privacy settings and regularly updating passwords.
Have you been targeted by catfishers? Send your story to [email protected]