We know you've all secretly wondered, so here are all the best places to have a poo on campus
In the Daysh building you're pooing like royalty
| UPDATED
Having a poo in a public toilet has to be up there with one of the most dreaded feelings EVER – an overwhelming sense of panic flushes over you. Although your mind is telling you that you can hold it in for just a few more hours your body is telling you otherwise…
You're on your third coffee of the day (no thanks to your beloved Pret subscription) and your stomach is beginning to churn, but unfortunately you still have a full day of lectures and have no option but to have a cheeky poo on campus. 
Well, you're in luck as we have compiled a list rating all of the best spots to poo on campus:
Phillip Robinson Library – 7/10
Now, having a poo in the Robbo can be pretty risky business, particularly if you're one for taking a trip to the library primarily for the social scene and know pretty much everyone in there. 
If you're wanting to be discrete with your midday poo, then the Robbo may not be the best place for you as the toilets can get pretty busy and god forbid you may be heard by one of your fellow library buddies.
Nevertheless, judging the actual toilets themselves, level three or four definitely have the best loos for your poo. Not only is the cleanliness is always pretty up to scratch, if you're lucky enough, you may happen to choose a cubicle with a very informative poster stuck on the back of the door to focus on in the midst of squeezing away.
NUSU toilets – 6.8/10
If space is what you need, space is guaranteed in the third floor SU toilets.
With your very own private bathroom (sink and hand dryer included), you will be pooing like royalty, and in the comfort of knowing that your plops are strictly exclusive to your ears only.
However, the SU toilets aren't entirely faultless – they do tend to have quite a stench sometimes, so be sure to take that into consideration when on the hunt for the perfect poo spot.
Henry Daysh – 8/10
Like the SU, the Daysh bogs are also gender neutral and private, giving you a chance to really take your time and savour that sense of liberation after lightening the load.
A bonus is that these loos have a huge full-length mirror just outside them – so if you're partial for taking a cheeky mirror pic after popping a squat, then these might just be the toilets for you. 
University Sports Centre toilets – 7/10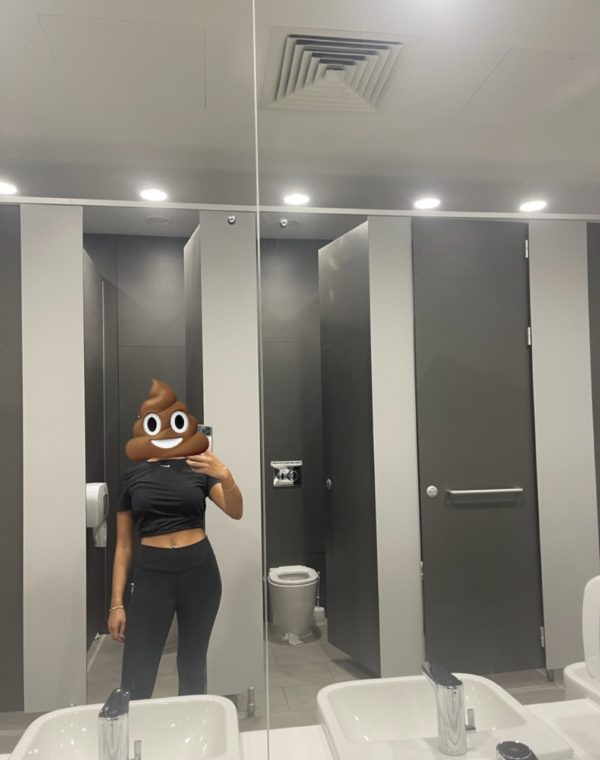 After a sweaty gym sesh in between lectures a poo is the last thing you want to be doing but unfortunately, that protein shake is not going to sit very well on a full stomach…
Exclusive to gym members only, the uni gym toilets are usually always gleaming clean and smelling fresh.
Privacy may be an issue though, particularly on a Wednesday afternoon when the sports teams have training and the changing rooms can get slightly overcrowded (and sweaty!). But on any other day during the week you're pretty much good to go.
Armstrong Building – Solid 10/10
Armstrong takes the crown for best poo spots on campus; not only are the stalls super spacious, providing you with the utmost comfort required when taking a dump, but the toilets are usually not too busy so you can have a poo without the dread of someone hearing you plop every now and again.
Want to write stories like this? Join the team, no experience required. DM us via @TheTabNewcastle on Instagram or The Tab Newcastle on Facebook.
Related stories recommended by this writer: