This is what the Skins cast look like now, 15 years after the first ever episode aired
Watching Skins in 2021 is a sobering experience for a couple of reasons. The first because you realise you'll never be as cool as these kids. The second because you realise just how old you (and now the cast) truly are. But for real, isn't it wild that Skins, the sweatiest, smelliest and grimiest teen drama officially launched 15 years ago?? We are so old now – gross. Anyway, let's see if the years have been kind to our beloved cast, here's what they all now look like 15 years after the first episode aired. Yes, don't worry, Tony is still sexy.
Chris Miles
Chris might have only been in 19 episodes but he was arguably the most beloved character on the show and his death changed British youth culture forever. He was a character everyone loved and identified with. 15 years after filming Skins and out of all the cast right now, I think it's fair to say Chris has had the biggest glow up.
Effy Stonem
Now Effy was at the crowning point of being cool. Everyone who grew up watching Skins wanted to be her (or get with her). Even at her most dramatic moments, no one could top her for being the biggest icon on the show. Since filming Skins, Kaya Scodelario has taken on some roles including featuring in Extremely Wicked, Shockingly Evil and Vile and The Maze Runner. She doesn't reaaally look that different but she's still cooler than you could ever possibly be.
Sid Jenkins
Mike Bailey played Sid and now he's a Secondary school drama teacher which is mental. He quit his acting career in 2017 and went off to get a degree in drama – news broke back in 2020 when one of his students filmed him and went viral on TikTok.
Tony Stonem
Tony is (and always will be) the guy you want to take home to meet your parents. He's popular, indie, handsome and does well at school so obviously you'd give an arm and a leg to date him. Which isn't any different for the guy who plays him, Nicholas Hoult, is a beautiful man. 32-year-old Nicholas now has a son and he's in a relationship with an American model, Bryana Holly.
Michelle Richardson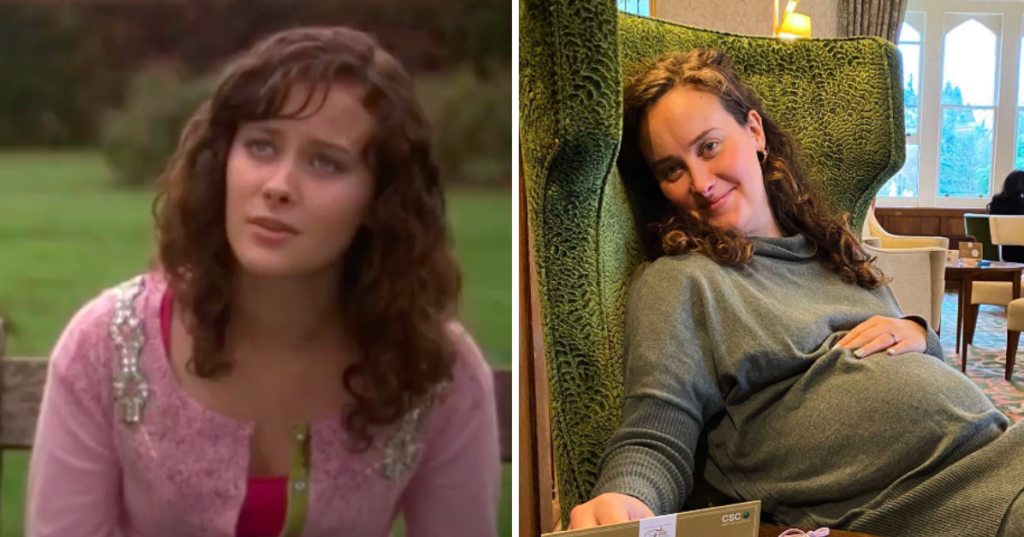 Michelle was one of the main character's in the show and the actress who plays her, April Pearson, tried to get an agent but she "wasn't getting auditions" apparently. She then moved to the countryside and went under the radar. She said: "Every time I met people they were surprised that I had taken non-acting jobs to pay the bills, like working in a shop, but I really liked it." But when people would ask her if she was Michelle from Skins it made her feel as though she wasn't living an exciting life. She's now pregnant and hosts the podcast, Are You Michelle From Skins? – iconic!
Cassie Ainsworth
After Skins, Hannah Murray who played Cassie, went on to study English at Cambridge University. She then graduated in 2012 and went into Game of Thrones and became a regular. Currently she's 32-years-old and is nominated for a Screen Actors Guild award for her performance as Gilly in Game of Thrones.
Maxxie Oliver
Maxxie was a highly cherished character because he was openly gay. However Mitch Hewer, the actor who played him, said the love for Maxxie came at a price. Mitch was often targeted by homophobic abuse and was one time left fearing for his life. Apparently on a night out in Bristol, Mitch left a club and one person said "You're that guy of Skins, you better not be gay in real life." Mitch told The Sun: "He opened his coat and he had a knife in there. He said, 'If you're gay I'll stab you'…I walked away as quickly as I could." Mitch, who is straight in real life, said he never went out in Bristol again after that event.
As you can tell, he's had a pretty big transformation compared to the rest of the cast and I thank god daily that Mitch has got rid of that hair.
Anwar Kharral
Dev Patel reached global levels of fame after Skins. In 2009 he was the leading role in Slumdog Millionaire and he hasn't looked back since. He went on to star in The Best Exotic Marigold Hotel and The Newsroom. He looks like a very hot dad whose hair has grown over lockdown and he's got too used to it so no longer wants it cut – it's a vibe!
Related stories recommended by this writer:
• Only the most elite Skins fan can get full marks on this Skins trivia quiz
• Skins gave us some pretty questionable outfits, but these are definitively the worst
• Take this quiz and we'll accurately say which Skins generation you would have been in