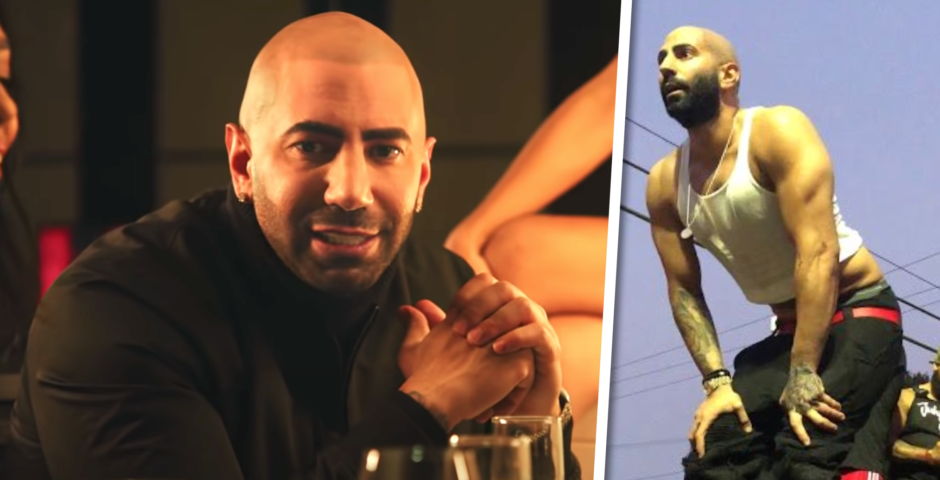 Timeline: FouseyTube's rise and fall as YouTube's troubled prankster
He has been on YouTube for over 10 years
FouseyTube, also known as Yousef Erakat, established himself early on as one of the OG YouTube pranksters, earning over 10 million subscribers by 2017.
At the peak of his fame, Fousey was riding around in a camouflage-wrapped BMW, bought his parents a colossal New Jersey mansion and collaborated with some of the biggest names on the platform. However, in recent years his behaviour very publicly deteriorated – video footage of him erratically lecturing a crowd at a failed event and an aggressive clash with Sam Pepper on the No Jumper Podcast caused many to speculate about his mental health.
Most recently, video footage has emerged showing Fousey allegedly swinging for a student at a frat party attended by Bryce Hall and other TikTokers. For those who have only heard of him from the latest controversy, let's take a look back at the troubled past of FouseyTube, also known as Yousef Erakat.
FouseyTube came up in 2014 making skits and prank videos
Affectionately referring to fans as "bruh bruhs", FouseyTube became immensely popular on YouTube for initially making skits about his Middle Eastern upbringing before moving onto prank videos – a category that he went on to dominate on the platform. Several of the videos made during this period have over 100 million views.
In the years that followed he enjoyed the vast financial gains that could be accrued in a pre-Adpocalypse era on YouTube, showing his followers a number of extravagant purchases and preaching a motivational/positivity-led message in vlogs. At this point, nothing could be going better for the YouTube star…
…until July 2016, where he staged a fight with Ricegum
At the height of drama channels like Scarce and Drama Alert becoming big on the platform for covering all aspects of internet beef, this was the first event that had people largely question Fousey's actions.
Footage was circulated that showed FouseyTube confronting Ricegum outside his house. Ricegum then swings a punch and the camera drops as everyone runs away. Picked up by various outlets including Drama Alert, it was later revealed to be staged by the two as a way to "prove how easily drama channels could be fooled".
This caused a certain amount of controversy in the YouTube community, with perhaps the most vocal opposition coming in the form of fellow YouTuber Sam Pepper, who released the above statement about Fousey. This, along with admissions that he faked pranks, caused some to become disenfranchised with his content.
In June 2017 FouseyTube hit 10 million subscribers on YouTube
Despite the controversy surrounding the staged fight and pranks, Fousey's channel was still doing really well and he earned the Diamond Playbutton in June of 2017. However, what followed was what Fousey later described as an "out of control manic episode" that changed his life forever.
Fousey planned an event for July 15th 2018 called Hate Dies Love Arrives
In the weeks before July, Fousey started promoting an event titled Hate Dies Love Arrives. Essentially, he claimed that he had met Drake and begun "manifesting" that he would attend the event.
By the time July 15th came around, there was still no word on whether Drake would show up – but that didn't stop large amounts of people attending anyway. Called off for a bomb threat, the venue shut down the event – so Fousey took the action to the carpark, where this happened:
Concern by many in the community quickly followed, and whilst nobody was particularly sure of what exactly was going on, it seemed like Fousey was clearly troubled and going through some sort of episode.
Fousey appeared on the No Jumper podcast in the following days to set the record straight on Hate Dies Love Arrives, but ended up in a shouting match with Sam Pepper:
The conversation quickly derailed when Fousey leaned over and screamed into Sam's face: "I'm a real man and I don't need yes-men on the internet to tell me who the f*ck I am."
In the same month, Keemstar dropped The Hard Truth About FouseyTube
In the documentary, Keemstar sought to show the behind-the-scenes footage of the July 15th event. It included Shane Dawson, Ricegum and Faze Banks weighing in on Fousey's mental health and eventually included an interview with Fousey himself.
In August 2018, Fousey appeared to take a break from social media
View this post on Instagram
However, that December he returned with an Instagram post in which he acknowledged that he had suffered "a very public and humiliating manic episode" that was caused by coming off his medication and the use of ADHD drug Adderall.
"In a single summer, I managed to lose all my money, cars, public respect, self-respect, love, worth and even almost my parents' home. Most importantly I lost the identity that I had built for myself to mask who I really was since the age of 21."
For the following year he posted on and off, even joking about the Drake situation in an Instagram post.
In September 2019 Fousey partook in a YouTube boxing match
View this post on Instagram
When the hype of YouTube boxing was at its highest point post-KSI v Paul, Fousey got in on the action and fought friend Slim in London. Despite the large difference in size, Fousey ended up taking quite a beating and had to have nose surgery following the fight.
Fousey then returned to making videos and has been keeping busy since the fight
Fousey now cohosts the Gotta Get It podcast and has a book coming out titled: "Warning: This is Not a Motivational Story", a release that promises to express "all of the problems" that Fousey has encountered in his life since childhood.
In addition to this, he has started hanging out with Bryce Hall and Tayler Holder ahead of their fights against Austin McBroom and AnEsonGib respectively… which leads us to the frat party incident:
In May 2021 Fousey allegedly threw a punch at a USCD student
Although not hugely clear, the video appears to show Fousey throwing a punch towards a crowd of students. In addition to this, he can be seen being doused with beer whilst putting two middle fingers up at the crowd. It is unclear why any of them were in attendance or why it got aggressive, but it's also the same party where the infamous hat incident took place:
Yousef Erakat was contacted regarding the alleged punch but did not immediately reply
Related stories recommended by this writer:
• Where are the massively viral YouTube music stars of 2010 now?
• Where are the stars from the most iconic viral YouTube videos now?