Jack Renshaw: People spit at me in the street
BNP poster boy still hates militant homosexuals, so it's hardly a surprise
He's famed for slamming militant homosexuals, Stephen Lawrence's mum and his gay dog.
But Jack Renshaw, ruler of the BNP Youth, has spoken out about being heckled in the street – and says he's even been gobbed on by members of the public.
In an exclusive interview with The Tab, the Manchester Met student, 19, tells how:
• He is snarled and spat at in the street
• He shies away from student life and struggles to make friends at uni
• He regrets attacking his dog Derek on Facebook for being gay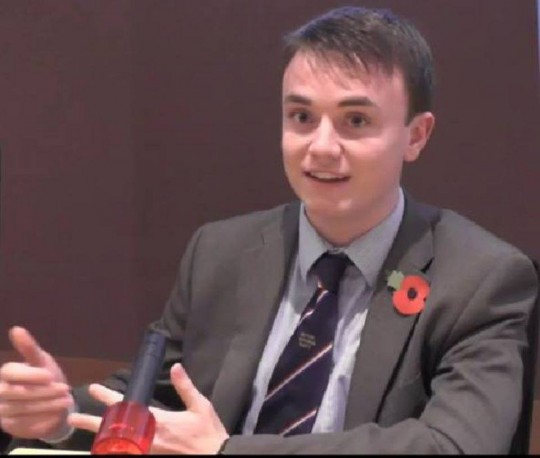 It's been a tough year for Jack Renshaw. Just last month he launched an online attack on his Labrador, Derek, for being gay – and found himself in the middle of a national media shitstorm.
Raging Renshaw, who counts Nick Griffin as one of his mates, said in a post on Facebook: "I wish my dog would stop licking the penises of other male dogs. I love you, Derek (my dog) – but – don't challenge my principles because my principles will likely win."
But it's not the first time the second year Economics and Politics student has sparked national outrage. Renshaw rose to fame earlier this year when, along with his pack, he released a terrifying campaign video. Targets of their anger included, militant homosexuals, heartless Zionists, cultural Marxists  and Stephen Lawrence's mum.
Now, speaking exclusively to The Tab, Renshaw says he's learnt his lesson – after being yelled and spat at by members of the public. He told The Tab: "The status about my dog was a joke. I have learnt my lesson, that's all I can say."
"I've been spat at – numerous times, and I've been shouted at on the street. Just people who know me, after the BNP video I had a lot of trouble, when I walked through Manchester people shouted crap at me."
Renshaw, from Blackpool,  joined the notorious BNP at the age of 15 – against his parents' wishes.
But his education and even social life have suffered since joining the party's Youth wing. Jack, currently single, doesn't enjoy parties or drinking – and prefers the tender sounds of folk to house.
"I like old fashioned music. I've got a wide, varied taste I like classical music, folk music, Johnny Cash. 'A boy named Sue' that's a good one, 'Ring of Fire'.  I'm into my folk music as well which is a bit awkward actually because who I consider political opposition like folk music."
"I'm not a big one for meeting new people. I'm not a big party person, I don't really enjoy parties, people I socialise with tend to be people I've known for years, I stay in touch with people I've known from school and college, I'm not a big one for meeting new people"
"I'm not a heavy drinker but I like the occasional Whiskey or Ale."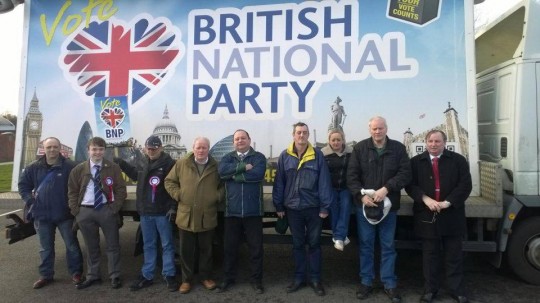 https://www.youtube.com/watch?v=oczj6thd4CY
And Renshaw, who confesses to being a bit of a loner, doesn't form friendships easily. "When I make friends I don't go out of my way to make friends, its accidental, you talk to someone and you get to know them. I speak some people at Uni like in lectures and we get on, I don't go out my way to socialise"
He's not a fan of meeting new people, but university has forced the BNP's poster boy to mix with a variety of students.  He said: "I had ethnic minority flatmates and some homosexuals. But they weren't militant homosexuals, they don't feel the need to make everybody know they're homosexual."
"I've met plenty of homosexuals that I get on with and friends with and reason I get on with them is because they're normal – militant homosexuality I cannot deal with, it gets on my nerves."
Four years after joining the BNP Youth, Jack now spends most of his time campaigning for the right wing group – even sacrificing his degree at Manchester's poly. "I've sacrificed my education to campaign for the party, I spend a lot of days canvassing when I should have been studying."
And for a Manchester student, his attitude to drugs is harsh. He said: "Drug dealers should be hung from the nearest lamppost." Jack rejects the notion of lethal injection execution because "it would cost too much money for the taxpayer."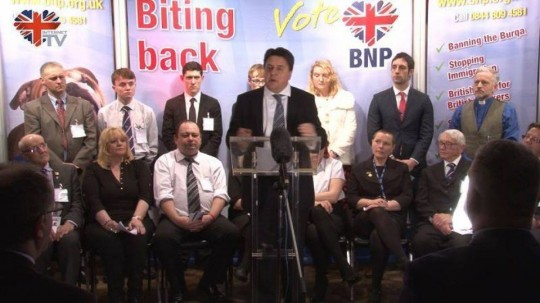 At Jack's university political societies such as Young Greens and Labour are welcomed. But Renshaw was left outraged when his BNP application was rejected the Student Union. "They don't allow fascist organisations apparently." Jack still remains loyal his party and states he will defy his university. "They won't let us, but we're going to try and do it anyway. Whether they like or not."