1,000 students to attend cry session at Littlefield Fountain
Just in time for the new semester
As summer comes to a close, we take a long look back at the countless hours we spent working to refill our beer funds and sleep as much as we can before we go back to school.
With the end of summer, we are filled with emotions. Mostly sad and stressed about how sad and stressed we will soon be again.
So a UT student has scheduled an event so no one has to suffer alone.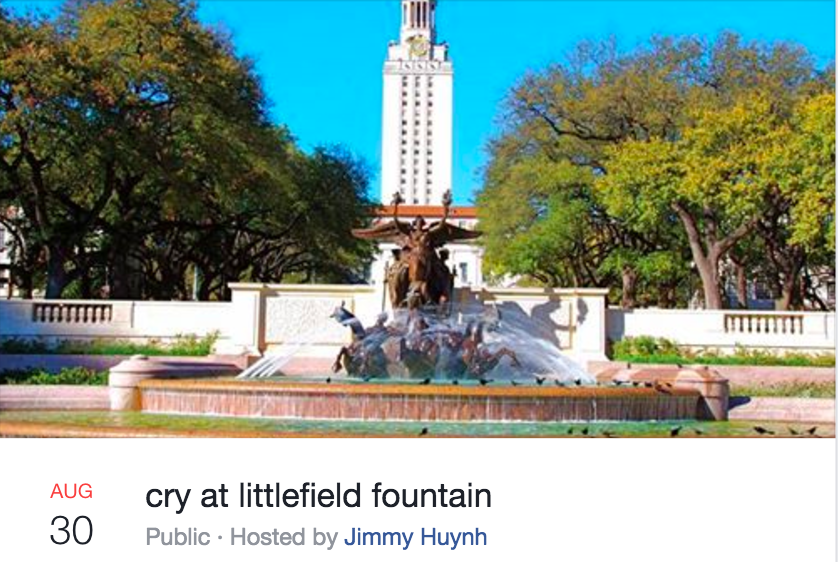 Jimmy Huynh is hosting "Cry at Littlefield Fountain," an event for students to gather and cry together as they prepare for hell to break lose.
On August 30, as classes of the new semester begin, Longhorns will gather at 4:20 pm to join in and let their tears fill the fountain as a daily reminder of their inevitable doom.
Over 1000 students have clicked attending, and over 2000 are interested.
See you on the 30th.