This strange coincidence in the stats practically predicted UNC's national title win
We're all a little superstitious
UNC fans are known to be pretty superstitious when it comes to men's basketball. Many of us probably have a lucky shirt, meal or ritual that we follow in hopes of the team getting another win. Hell, even Michael Jordan didn't attend the national championship game in Phoenix because he didn't want to jinx the team (based off last year's heartbreaking loss when he was in attendance).
Now that we're #NATIONALCHAMPS and still indulging in the win that took place last week, sports analysts have picked up on a few interesting stats that, in hindsight, practically predicted our sixth natty and our third with Head Coach Roy Williams.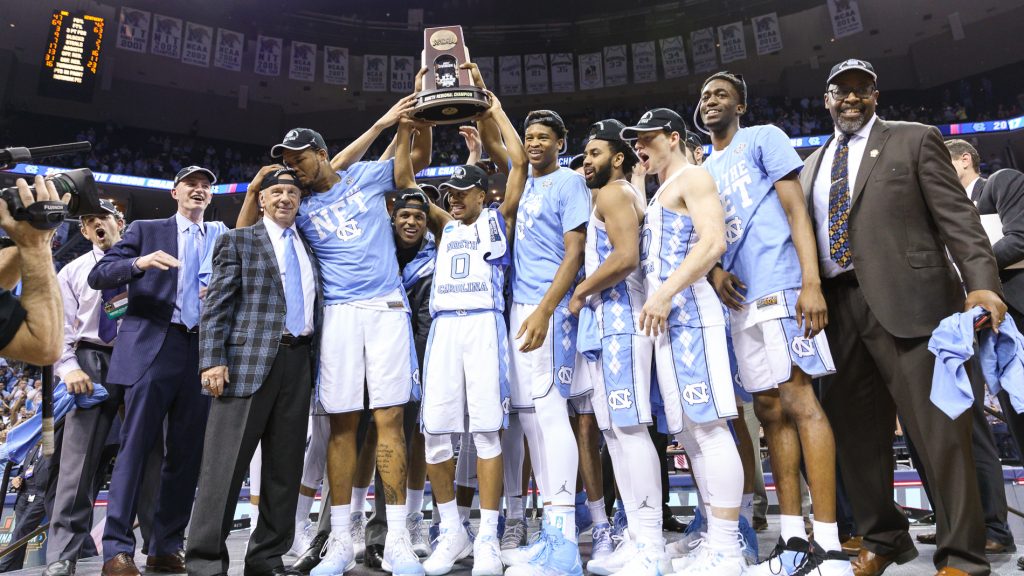 In the past three title wins (2005, 2009 and 2017) UNC opponents were limited to a total of 141 points between the Final Four and Championship games.
What. Even.
Along with this gem, when UNC has won the Maui Invitational and d00k won the ACC tournament, UNC also goes on to bring home the major hardware. This is starting to get a little weird…
From this photo, it is clear that there are a lot of other things that went right this season, too, like UNC having a number one seed, four players with over 1,000 points and there only being two other number one seeds once the Final Four rolled around.
Regardless of whether or not you think that these stats have anything to do with our sixth national championship, they're still quite impressive and the crazy coincidence is hard to ignore.
And besides, we're all a little superstitious.
Go Heels!