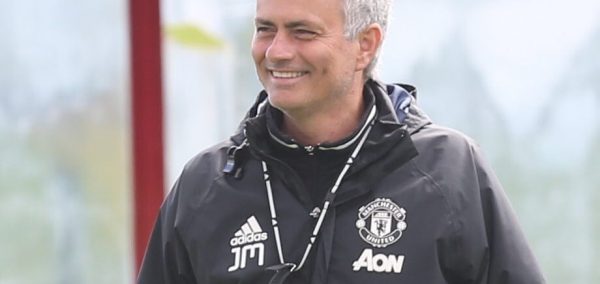 Manchester United manager Jose Mourinho says UCLA is one of his favorite places to train
'Here we have everything'
Manchester United is among three professional soccer teams (including Real Madrid and Inter Milan) to take over Drake Stadium. The team arrived last week to train and launch their official preseason tour.
Manchester United, arguably one of the most popular soccer clubs in the world, is quite familiar with the stadium, as it is one of Coach Jose Mourinho's favorite places to train.
Mourinho told the LA Times, "Here we have everything." According to Mourinho, UCLA's facilities are practically perfect. "Since 2004, I am still searching for the first mistake. The first mistake never arrived. It's amazing."
In addition to its great facilities, Mourinho appreciates the more calm environment for his players. Because soccer is less popular in the United States than in the rest of the world, Mourinho says, "This country gives us soccer people a little bit of freedom that we don't have in other places." Even so, ManU players still stopped to meet fans at UCLA.
https://www.facebook.com/samuelluckhurstjournalist/photos/a.1450965795216342.1073741829.1439391649707090/1815530932093158/?type=3&theater
Man U also met up with UCLA's Women's Soccer team.
https://www.facebook.com/ManchesterUnitedNewz/photos/a.171712443007097.1073741828.171709323007409/815805151931153/?type=3&theater
https://www.facebook.com/UCLAWSoccer/videos/1752664428107701/