To wrap up Women's History Month, here are some of UCLA's kick-ass female alumni
This could be you, ladies
It's no secret that UCLA has a lengthy list of notable alumni. But more impressively are the incredibly kick-ass female alumni, coming from a wide range of fields. Here's a brief list of some UCLA women who are killing the game.
Catherine Hardwicke
You know her as the director of the Twilight franchise. But did you know that the opening weekend of Twilight was the biggest for any female director? Snaps to that. Hardwicke also co-write an indie flick titled Thirteen, nominated for an Academy Award.
Carol Burnett
Highly regarded as the Queen of Comedy, Burnett has been a comedienne, actress, singer and writer for more than six decades. She's been on Broadway and CBS, earning multiple Emmys and Golden Globes. Then she was awarded the Presidential Medal of Freedom in 2005. Can't stop, won't stop.
Elinor Ostrom
She grew up in the post-Depression era to divorced parents, but that didn't stop her from being a baller political economist. Ostrom was rejected for an Economics PhD at UCLA, but went anyway to study political science. To this day, she is the only woman to ever receive the Nobel Memorial Prize in Economic Sciences.
Ariana Berlin
At just 14 years old, Berlin suffered a terrible car crash, leaving her in a coma with two collapsed lungs and two broken legs. Ouch. But she made an incredible recovery when she took up breakdancing and gymnastics, going on to be a four-time UCLA All-American. Oh, and she's also a stunt double. #NBD
Marilyn Monroe
Actress, model, singer, international sex icon. When she refused to continue being typecast as a "dumb blonde," she literally started her own production company to study method acting. Talk about slaying gender stereotypes.
Susan Wojcicki
The actual CEO of YouTube. It's not often you find a female CEO of any company, let alone of the LARGEST VIDEO SHARING WEBSITE. She got her master's degree in business administration from the UCLA Anderson School of Management. Definitely deserving of Time Magazine's 2015 "Top 100 most influential people" title.
Mayim Bialik
She doesn't just play one on TV – Bialik is an actual neuroscientist. At the end of her first television run, she turned down Harvard and Yale to pursue neuroscience and Hebrew and Jewish studies at UCLA. Then she put her breakthrough scientific studies on hold to continue acting and spend more time with her children. Me too, ladies. Me too.
Anna Lee Fisher
Multitasker alert: Fisher worked for NASA, had two kids, and then was the first mother to become an astronaut. She's also chemist in the field of "x-ray crystallographic studies of metallocarbonanes." I mean, how radical is that?
Nancy Austin
At UCLA, she was a member of Alpha Phi sorority and the neuropsychiatric institute. Today, she is a renowned author, selling over a million copies in seven languages. Her bestseller is titled "The Assertive Woman." She definitely doesn't mess around.
Sara Bareilles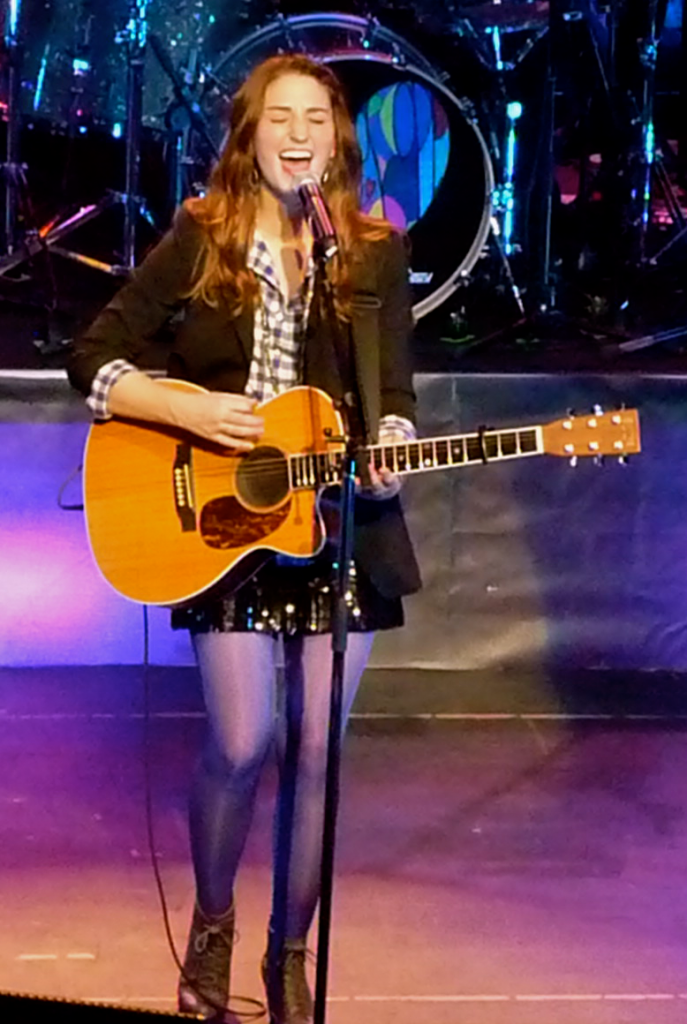 She's not going to write you a love song, but she will write a killer Broadway musical called "Waitress" and be nominated for a Tony. On top of being a Grammy-nominated singer-songwriter, of course. It's chill.
This list is definitely not comprehensive, but let's hear it for these inspiring women! We love our female alumni for being diverse and strong and powerful. The world is a better place because of them, and we are glad to have a whole month to pay tribute (even though we should definitely celebrate women every day.)