'Where did she get those?': The only shoes to add to your wardrobe this winter
Thoughtful outfit choices evoke confidence. When you wear a fire outfit, you feel amazing. Shoes are an essential aspect to every outfit and have the power to solidify or tarnish a whole look.
When you walk past a shoe store, you can't help but turn your head to look at the magical window. In a moment, you either decide to turn around and enter shoe heaven or continue walking. Either way, you can't deny that a good shoe grabs your attention.
Is your shoe collection in need of an update? Here are three pairs you should definitely have in your closet.
Over-the-Knee-Boots or Thigh-High Boots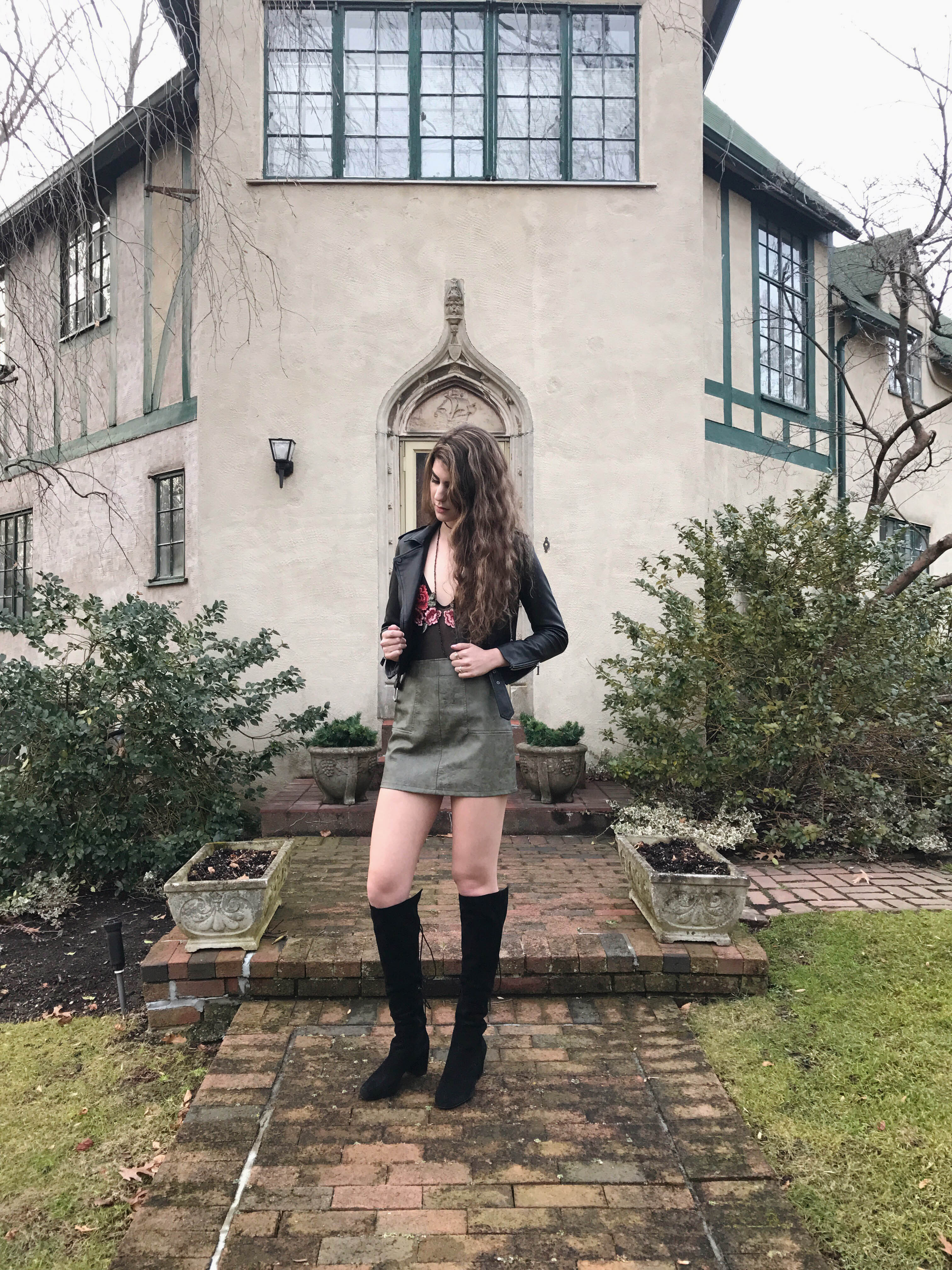 These boots are the talk of the year. They bring sophistication to any outfit, especially if they are suede. The outfit options are endless with OTK boots, as you can dress them up and down. Whether worn with jeans, shorts, a dress or a skirt, these boots will be sure to turn heads.
They are so simple, yet make such a bold statement. The versatile boot can be worn throughout the year.
As you scroll through Instagram, you see all the celebrities rocking them. Double tap that photo and take inspiration from it!
Booties
Every girl needs a go-to ankle boot, especially for a GNO. Booties are a perfect balance between casual sneakers and fancy high boots. Find one you love, but don't be so quick to purchase the first pair you lay eyes on because they come in various styles. The ones featured in the photographs give off a rustic, country vibe, but others can do the complete opposite.
An embroidered or velvet pair will be the focal point of an outfit while a classic black pair will let the outfit shine.
Rolled or cuffed jeans look super cute with booties. Exposing some skin keeps the ankle looking slim. Pair the jeans with your favorite body suit and have yourself a night.
Sneakers
I'm not talking about your pair of Converse, Adidas or Stan Smith's. Take a look in your closet. You probably have white and black sneakers. Switch things up by going for a gray pair or even something bolder.
Instead of wearing black head to toe, throw on a pair of shoes to break up the darkness. Sneakers with texture add dimension and interest to the shoe.
Make your shoes stand out. Elevate your casual errand or class outfit by finding a special pair of sneakers. Aspire to turn people's heads and make them wonder "where did she get those?"
They say diamonds are a girl's best friend, but so are shoes. When your shoe choice is complimentary to the outfit, occasion and season, it elevates the overall look. Make your shoe choices intentional.
---
Shoes provided by Steve Madden. As a leading footwear brand in the world, Steve Madden embraces the individuality of its customers by providing them with an outlet of personal expression. The outlet being shoes, along with handbags and accessories. Because the designs are innovative, daring and inspiring, they are at the forefront of fashion.